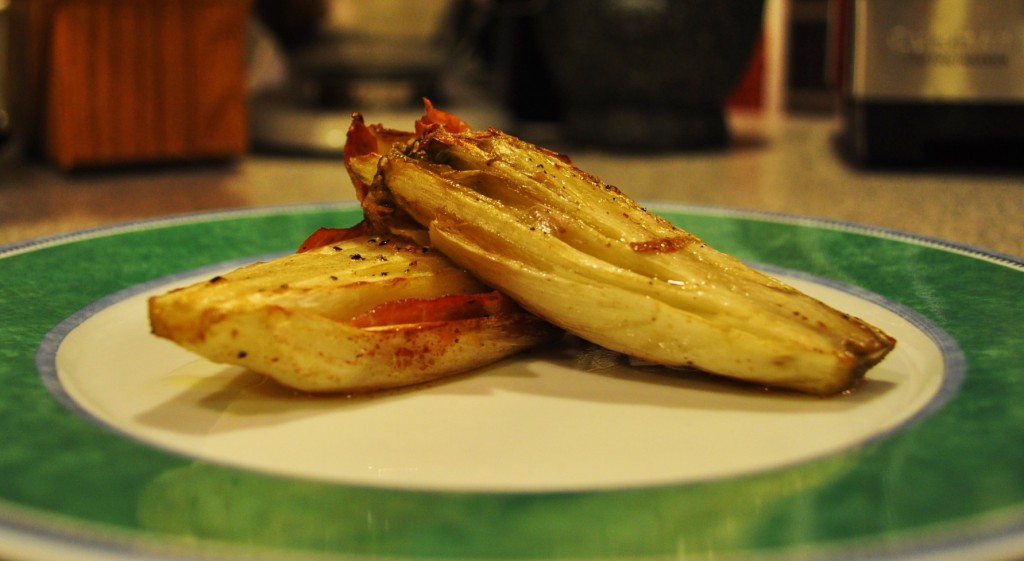 Ingredients
3 heads endive
3 to 6 slices proscuitto
2 tbs olive oil
Kosher Salt and Fresh Ground Pepper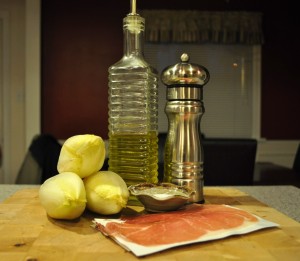 Start off by slicing the endive in half, and then cut or tear the prosciutto into pieces.
Next, carefully place the prosciutto between the leaves of the endive.  I'm a prosciutto nut, so I try and stuff a whole slice intoone half of the endive.  I can't help the carnivore in me.
Place the stuffed endive onto a nice baking sheet, drizzle with olive oil and sprinkle with kosher salt and fresh ground pepper.
Place into a 400 degree oven.  Roast for 15-20 minutes, then flip.  Roast for another 15 – 20 minutes.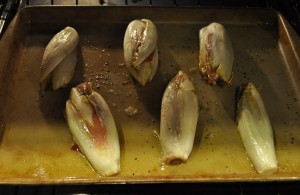 This is perfect served with a nice pasta dish, well, actually it's just a down right nice veggie side dish, serve it with what ever you like!