I couldn't wait to use my new cauldron  Dutch Oven, and I was hankering for some Cajun food, maybe because it's Mardi Gras.  Fried Catfish and Okra were on the top of my list but I also wanted to use that beautiful red pot I brought home.  A nice big pot of greens would be a nice compliment to fried catfish, besides I had a smoked ham hock in my freezer that needed a special purpose…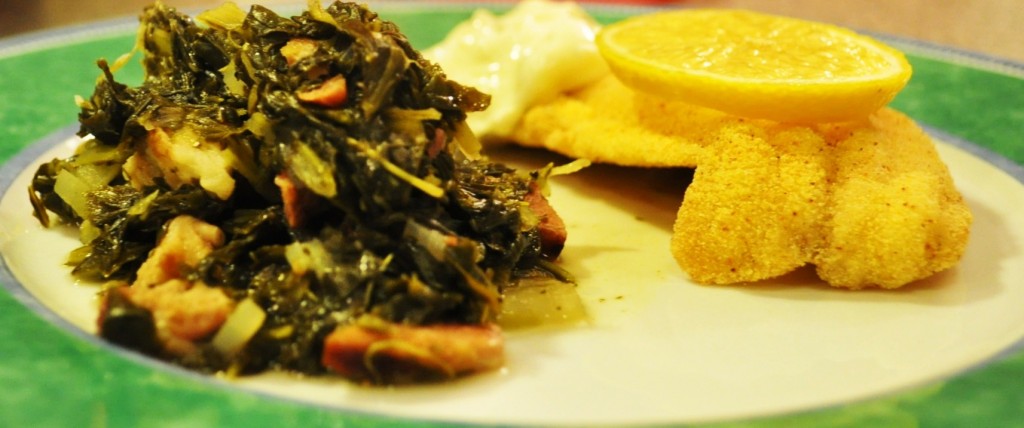 Ingredients
2 pkgs frozen mustardor collard greens (hey, I live in Montana, whatcha expect?)
2 tbs oil (bacon grease is preferred)
1/2 medium onion, diced
1 smoked ham hock
1 tbs cider vinegar
2 cups water
Frank's RedHot sauce
Kosher salt and fresh ground black pepper to taste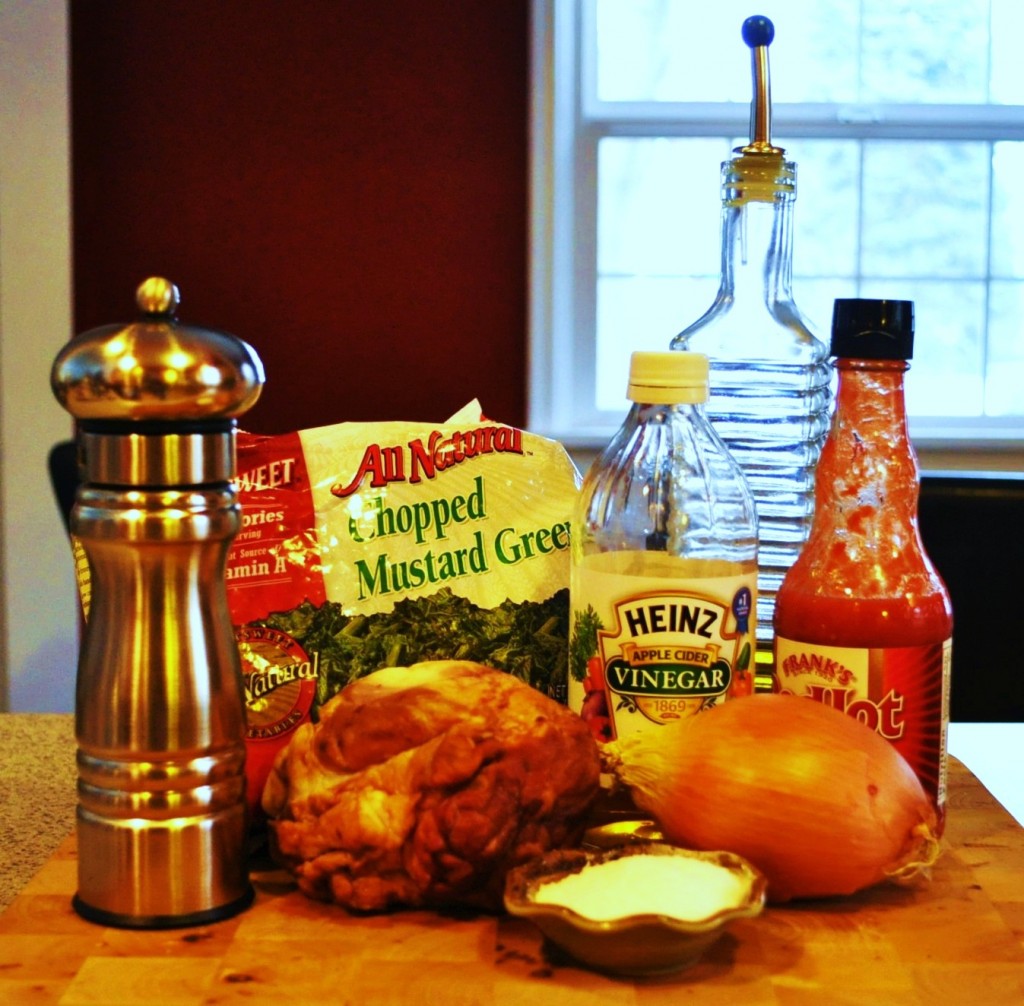 Directions
Heat oil in a dutch oven or heavy bottom pot.  Dice the onions and add to the pot.
Once the onions are nice and tender, with that nice translucent look, add your ham hock and greens.
Add the Vinegar and Water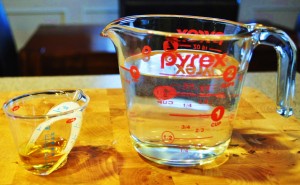 And for the flavorful part, add plenty of fresh ground pepper (don't skimp) and a generous helping of Frank's RedHot.  I like my greens with some kick, if you prefer something mild or no kick, go lightly, or abstain and pass the bottle around at the table.  If you decide not to add the RedHot, then add 1 tbs of cider vinegar, trust me the greens need it.
Bring it all to a boil, reduce the heat to simmer, cover and just let it be for 2 hours or until the ham hock is tender.
Then remove the ham hock and let it cool long enough so you can handle it.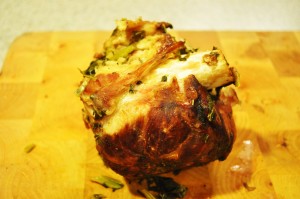 Hmmm, kind of looks like a heart.  I promise I didn't tear anyone's heart out to make this.  Maybe it's my heart, since I put so much love into making it?
Okay, moving right along.  Remove the meat from the bone and coarse chop it.  If it's a nice neat dice it ain't southern style.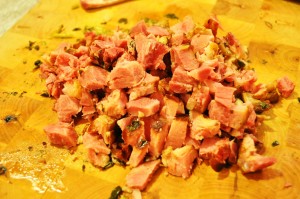 Add that to the pot, then salt and pepper to taste.  The ham hock is kind of salty, that's why we wait till the end to add the salt.  I like a lot of salt, pepper and RedHot in my greens, but that's just how I am.  Flavor it to your likings.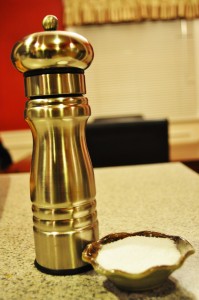 Simmer it for about 10 minutes more to let all the flavors meld and adjust seasoning as needed.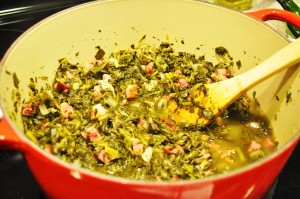 That's one beautiful pot o' greens!