Looking for something different in your potato?  Have I got a surprise for you! 
 Seriously, how funny is that potato?  I think I should have posted in on ebay or something.  I would have got a lot of money if I said it was Jesus' butt.  Wish I had some Mr. Potato Head parts, I could have had some fun with that!  I know, I'm so juvenile!
Now on to some serious business.  I really did make squashed taters and they are super easy and tasty.  A perfect side dish!
Ingredients
2 lbs baby red potatoes
2 tbs chopped fresh thyme or any other herb of your choice (rosemary and sage are very good)
Olive oil
Kosher Salt
Fresh ground pepper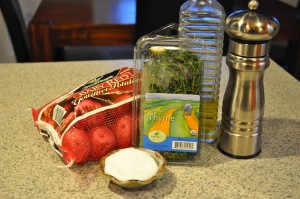 Directions
Place potatoes in a large pot, cover with water, add about 1 tsp salt and bring to boil.  Cook until tender, then drain.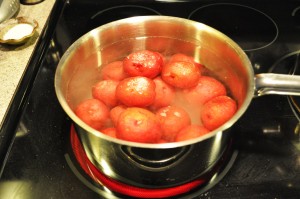 Place potatoes on a cookie sheet or other shallow pan.  Using a mallet or other heavy object, partially squash each potato.  That means, don't try to get all of your days frustrations out by pulverizing the poor potato, just squash it enough so that it breaks apart and forms a nice disc.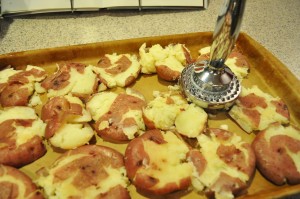 Chop up the thyme (or other herb).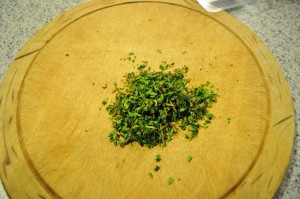 Generously drizzle olive oil over the potatoes, sprinkle with the thyme, salt and fresh ground pepper.  Place under broiler for 5 to 10 minutes.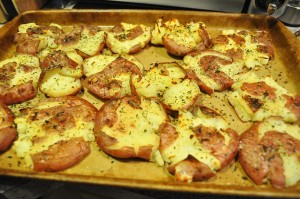 When the weather is nice I actually grill the potatoes.  Sometimes I use a Lemon/Pepper seasoning which pairs well with fish, chicken or pork chops.
See how easy that is?