This has got to be one of my favorite events in Great Falls.  Last year was my first year, I arrived about an hour before they closed, let's just say, I learned my lesson.  I planned on being there at 9:00 when it opened.  I arrived at 10:30…I have a problem with time management….especially in the morning.
There was so much to see, to touch, to taste, to drink.
T-Shirts died with mud.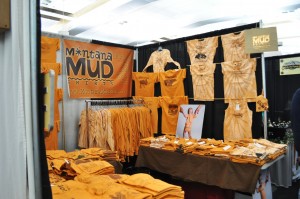 College shirts.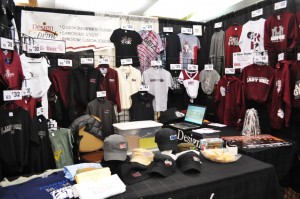 Every kind of Huckleberry food stuff there is!
Sometimes it was hard to get to the booth.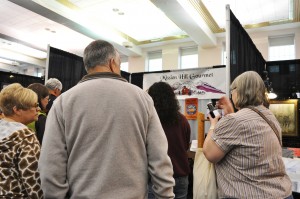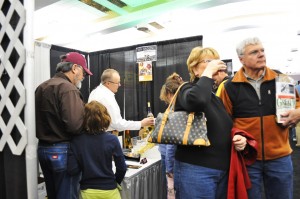 but I pushed my way through and sampled (maybe more then one)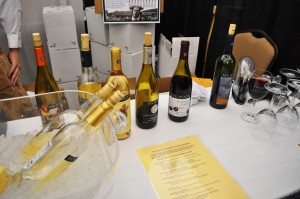 There was more wine. I tasted more.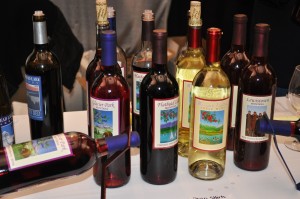 This lady served me wine, she complimented my jewelry.  I like this lady; I would be your friend if I knew your name, and we lived by each other.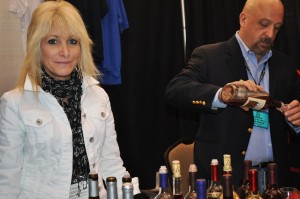 But then again I would drink all your wine and you'd probably drop me like a hot potato.
There was mead, yes folks, mead.  The drink of the vikings. I sampled that too.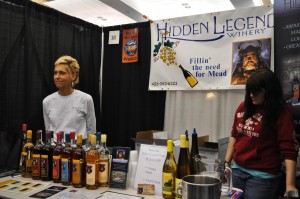 Coffee, I need coffee.  I think I have a buzz and it's only 11:30 am!
Good thing there was a booth for that.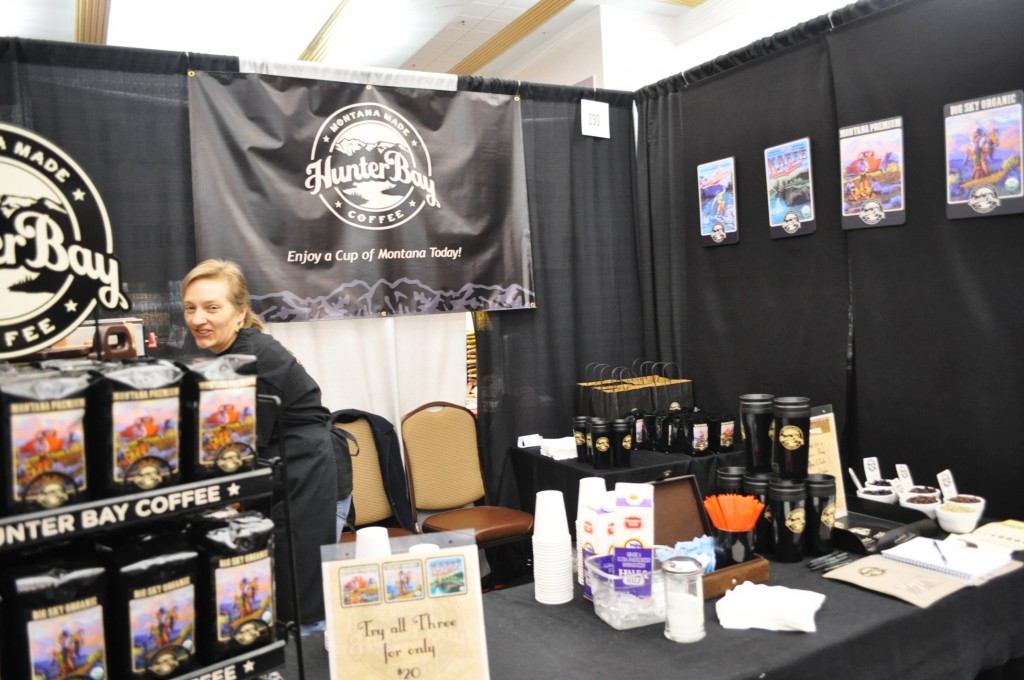 Very good coffee!
There was beer, I loved the name…."Tie One On" . Get it? Chuckle, chuckle.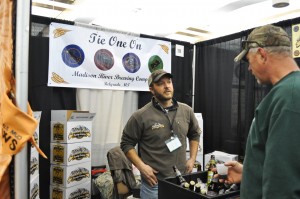 Oh yeah, I tried one maybe two of them between my sips of coffee.
More foodstuff then you can imagine.
(These products are awesome, this is where I get my Prime Rib seasoning from)
Chocolate, chocolate, beautiful chocolate.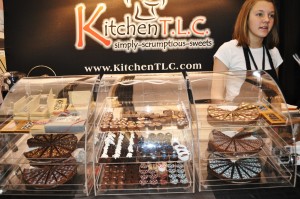 Even treats for the pooches.
Lissie's Luv Yums raise money to help with Fetal Alcohol Syndrome.  It just does my heart good to see people helping out a cause!
How about some metal art.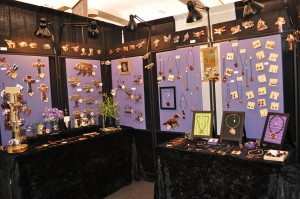 There was plenty of cowgirl jewelry and decorations and knick-knacks.
I'm not a cowgirl, but I love me some jewelry!
Soap made from goat's milk.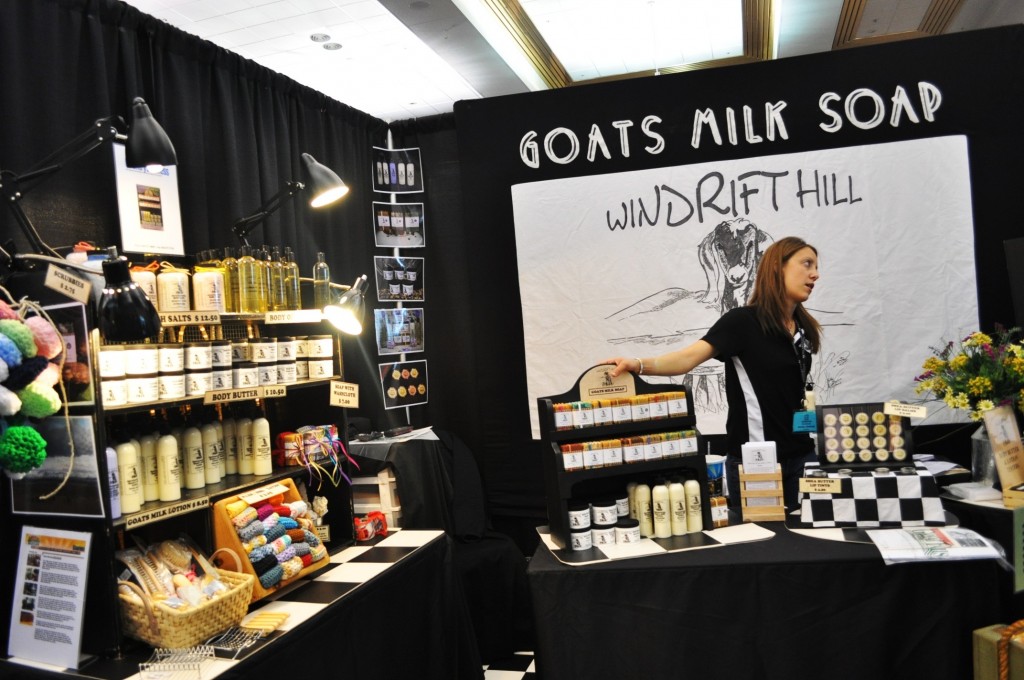 And buffalo.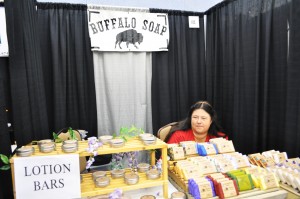 Don't worry guys, there was something there for you too (besides the beer).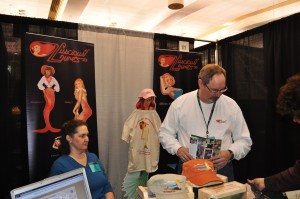 Luscious Lures, how could you not like that name. 
How about something made from rocks.  That's right folks, we are way beyond the pet rock here in Montana.
They've been turned into drawer pulls, and coat hooks.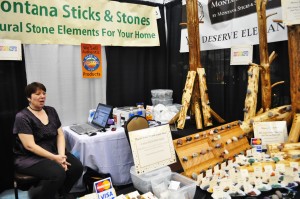 There were two main reasons why I went: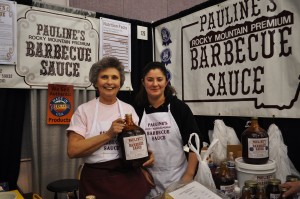 Pauline's Barbecue Sauce.  Yep, that's my gallon she is holding.  I gotta tell you, yum, yum, yum!
See, my Baby Boy didn't like BBQ sauce.  Then last year at the expo he tried Pauline's BBQ sauce.  Changed his mind in a heartbeat.  He's been hooked ever since.
If you don't own any of this, you better get some!  On second thought, I'm not so sure I want to share.
The other reason:
Peg Montana jewelry.  I fell in love last year and could hardly wait for this year.
You know that piece(s) of jewely that you always get compliments on?  Strangers stop and tell be how much they love my Peg Montana jewelry.  I love you Peg Montana, I mean, I love your jewelry.
I do have one very special item that I'd like to share with you.  It's a very rare and fine burd.  They are only found here in Montana.
Let's move in for a closer look. Be very quiet.
That's right folks.  It's the one and only Montana "Turd Burd".
Let's read the legend.
Yes people, it really is a turd.  It's horse turd to be exact, in case you didn't recognize it. 
"So what do you do for a living?"
"I gather perfect dried out turds."
Sounds like a contender for the TV show "Dirty Jobs".
Here's what I came home with:
1 gallon of BBQ sauce
3 bottles of wine
1 bottle of mead
3 lbs of coffee
1 bottle Huckleberry syrup
1 jar of pumpkin butter
and
1 Peg Montana necklace and bracelet.
Oh happy day!