Butter makes everything better! Or in the immortal words of Homer Simpson "mmmmm butter".  Believe it or not but it is possible to make butter taste even better.  Just a couple more simple ingredients and you've upped it a notch.  Compound butter is, as it names implies, a combination of ingredients mixed into the butter. 
I had my first taste of compound butter in Paris, France.  A nice thick slice of creamy, herby (is herby a word?  It is now, we'll add that to the witch's dictionary) butter over a steak, it was combined with a  pinch of salt and pepper.  I had a nice T-bone steak on the menu for tonight and some herbs that were on their last legs.  Seemed like a perfect time to revisit Paris on my dinner plate.
Ingredients
1/2 c softened butter
2 – 3 tsp chopped fresh herbs (I used rosemary and thyme)
Salt and Pepper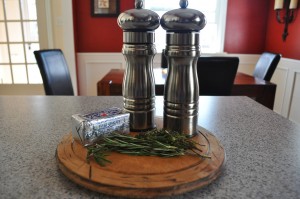 Directions
Place softened butter in a medium sized bowl.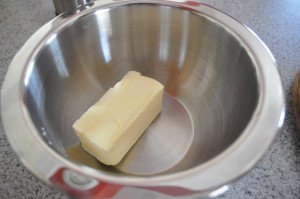 Mash with a fork.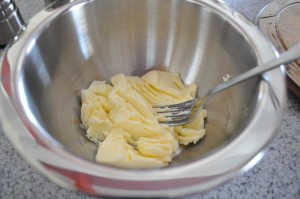 Chop your herbs.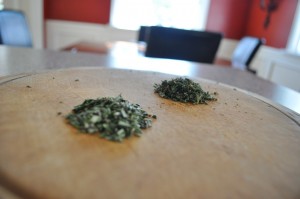 Add to the butter.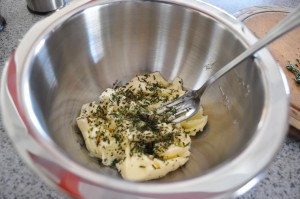 Add salt.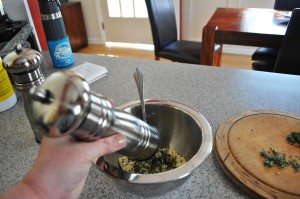 Then Pepper.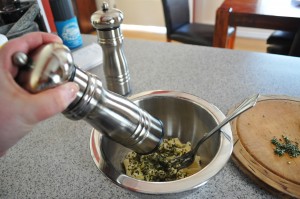 Mix well.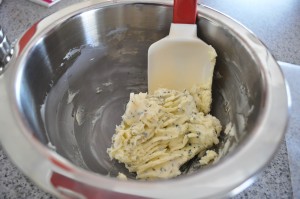 Place on a square of wax paper, shaped like a log.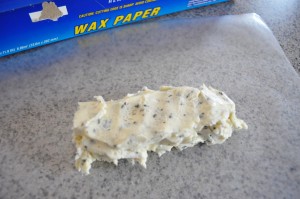 Roll it around a bit, so it's nice and compact and uniform.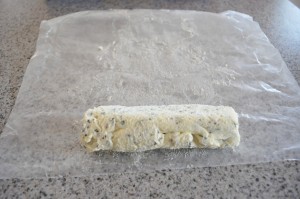 Roll the wax paper around the butter.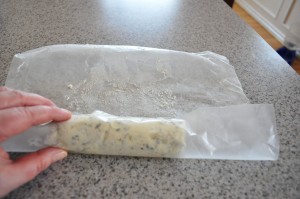 Twist the ends like a piece of candy.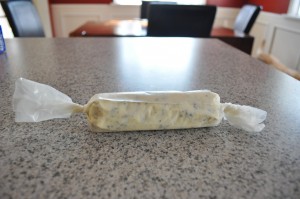 Refrigerate until firm (about 1 hour).
Slice and serve on top of a steak, spread on a roll, cook your eggs in it or whatever your imagination thinks of.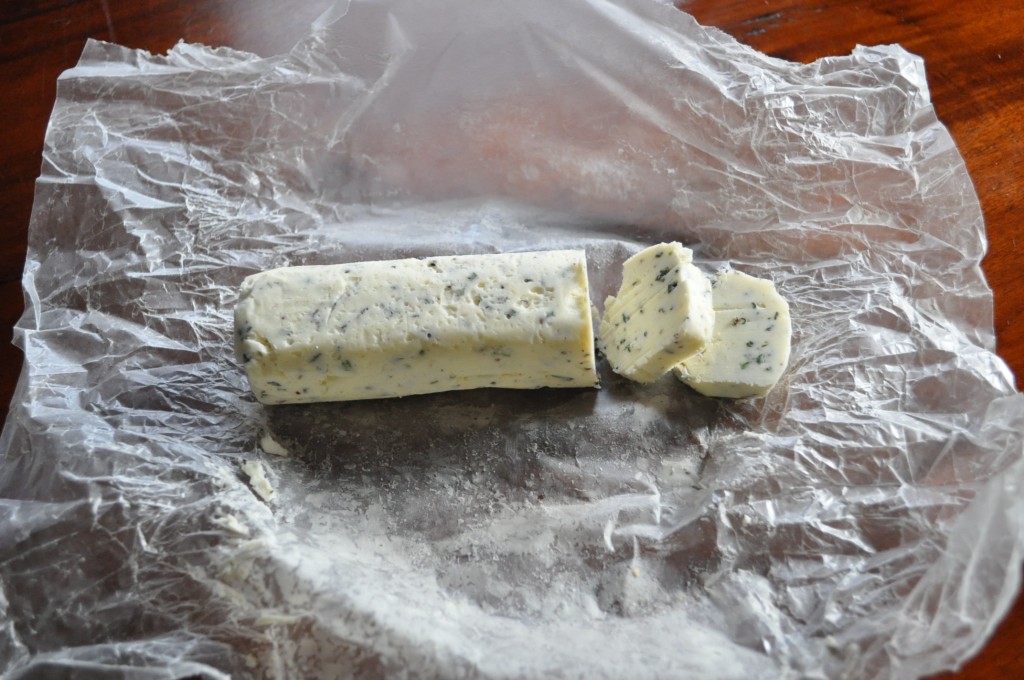 "mmmm….compound butter"