Newport News, Virginia, 1988 I went to my very first Japanese Restaurant.  It was called Nara of Japan, my aspiring actor boyfriend took me on a date there.  It was a whole new experience for me.  It started with a salad with the most amazing dressing.  Followed by a box lunch with my very first sushi and sashimi, which changed my life, but that's another post.
I don't remember when, but the local newspaper published the recipe for their salad dressing.  I clipped it out and have been making it ever since.
Ingredients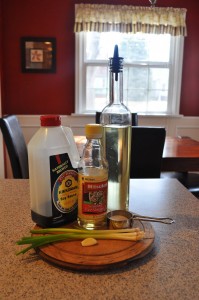 1/4 c finely diced green onion (white part only)
1 clove garlic, minced
1/4 c soy sauce
1/4 c vinegar (white, rice or red wine)
1/8 c sugar
1/2 tbs sesame oil (not pictured)
dash of salt
1 1/2 tbs vegtable oil
Directions
Finely dice the white parts of the green onion.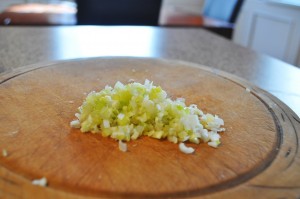 Mince the garlic clove.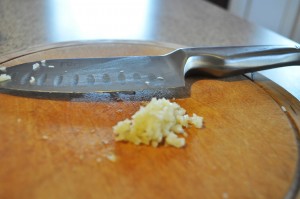 Place onion and garlic  in a bowl or if you have a nifty dressing mixer like I do, put them in there.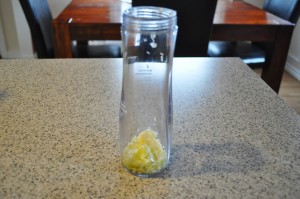 add the 1/8 c sugar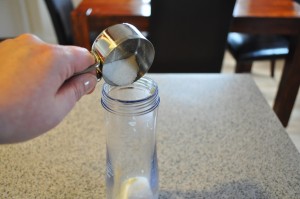 then add the 1/4 c soy sauce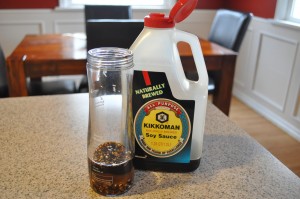 add 1/4 cup of your choice of vinegar (I like to use the rice vinegar, it just seems right)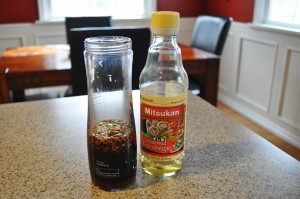 next add the 1/2 tbs sesame oil
I know, it wasn't in the ingredient picture, because, I swore I had some but I didn't, so I had to get some.  As you can see the light has changed.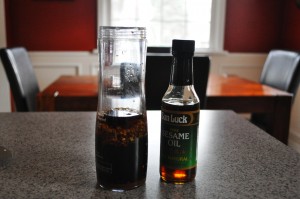 If you have a dressing blender add the 1 1/2 tbs vegetable oil, if not mix the ingredients then slowly whisk in the oil.
I had to move to my dining table to get good light, I really thought I had sesame oil…..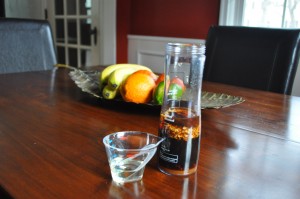 All done.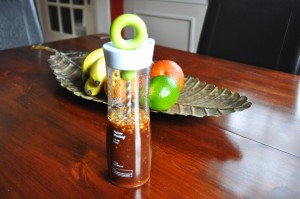 You'll make this dressing again and again and again and again….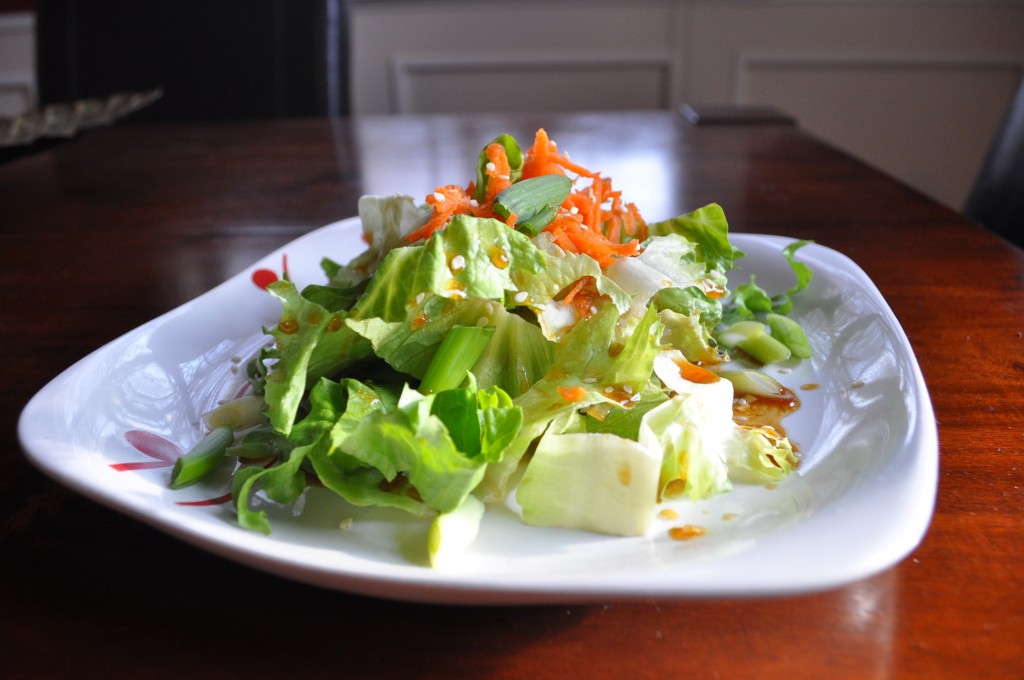 By the way, I found the sesame oil after dinner….ain't that the way.