Farmer's Markets are brimming with fresh lettuce, herbs and vegetables. Although I make garden salads year round, nothing can match shopping for the freshest ingredients at your local market, taking it home and making a delicious fresh salad.
I'm sucker for creamy dressings, I do love a vinaigrette, but a creamy dressing is my faaaaaaaavorite. Not nearly as healthy but there are ways to make it not so un-healthy. In this recipe I've created a ranch and blue cheese fusion. To reduce the fat I used an Olive Oil based mayonnaise (it also adds "healthy" monounsaturated fat) and I used buttermilk. The wonderful thing about buttermilk, it sounds utterly fattening 'butter'= fat, 'milk' = fat: buttermilk = low fat. Whole milk has approximately 8 grams of fat per 8 oz and buttermilk has approximately 3 grams of fat per 8 oz. Not only does the buttermilk have less fat but it packs a lot more flavor.
Speaking of flavor, fresh herbs give a creamy dressing a ton of flavor with zero addition of calories. Yessssssssss, free flavor! To give my dressing maximum flavor, I added blue cheese. Blue cheese packs a lot of flavor in a little package. It doesn't take much to flavor your dish.
Buttermilk Blue Cheese Dressing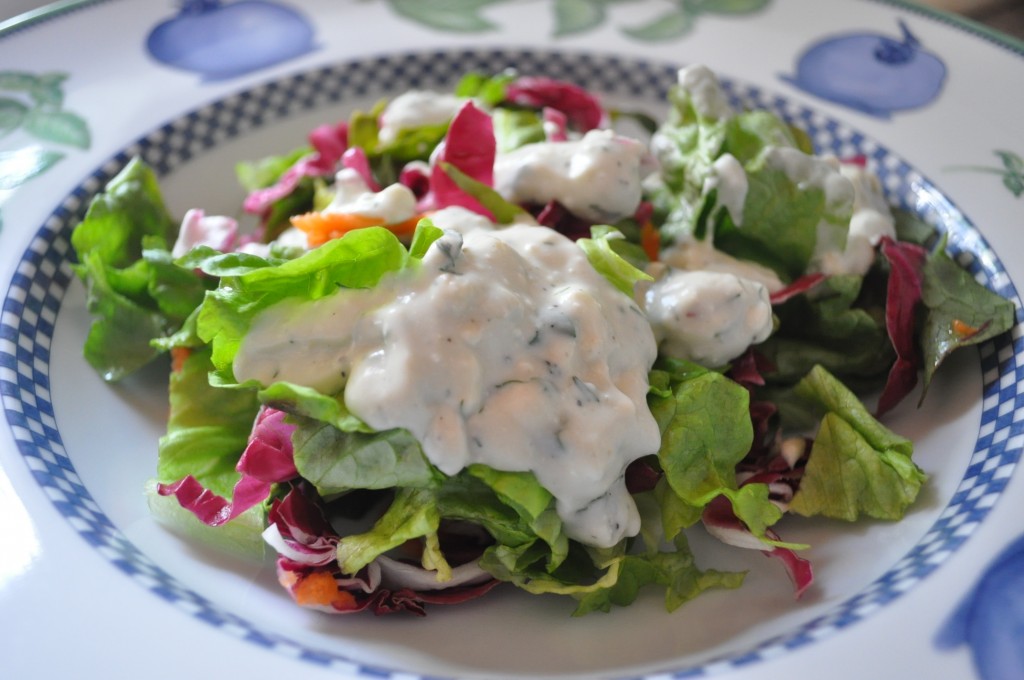 Ingredients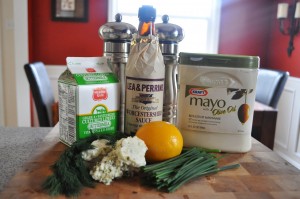 1/2 cup blue cheese, divided
1/2 cup olive oil or other low fat mayonnaise
1/2 cup buttermilk
1/2 tbs vinegar or lemon juice
dash of Worcestershire sauce
1 tsp dill
1 tsp chives
salt and fresh ground pepper
Directions
In a medium bowl add the mayonnaise,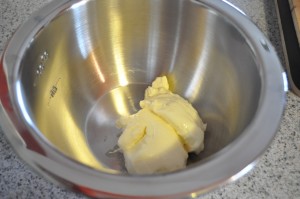 add a the buttermilk
then add the vinegar or lemon juice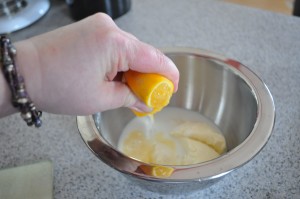 a dash of Worchestershire sauce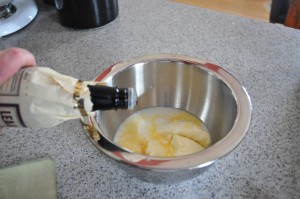 crumble 1/4 c of blue cheese and add to the bowl
finely mince the chives and add throw them into the bowl also
now for the dill
can't forget the salt and pepper
whisk the ingredients until they are smooth and creamy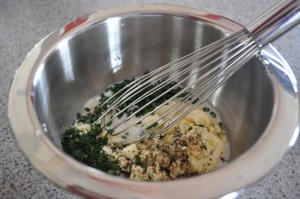 crumble the other 1/4 cup of blue cheese and add to the dressing
stir until incorporated
don't over stir, the chunky bits are the best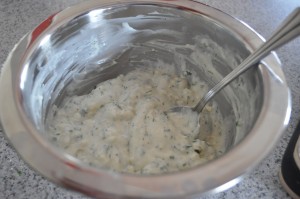 to make my salad a meal I grilled some lean steak and topped my salad
another way to reduce calories, only 2 oz of steak seem like a lot more on top of a big salad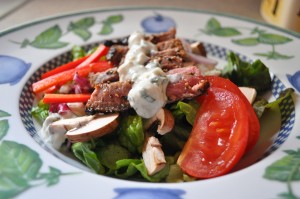 excuse my while I go enjoy my salad with a not so un-healthy creamy dressing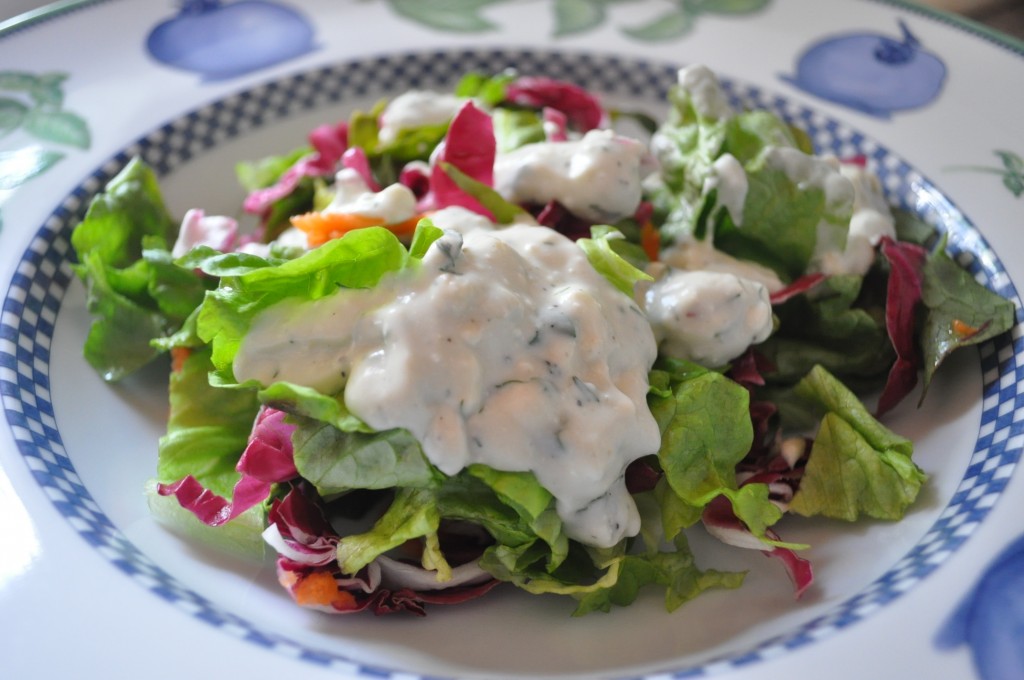 Buttermilk Blue Cheese Dressing
2016-06-14 12:56:38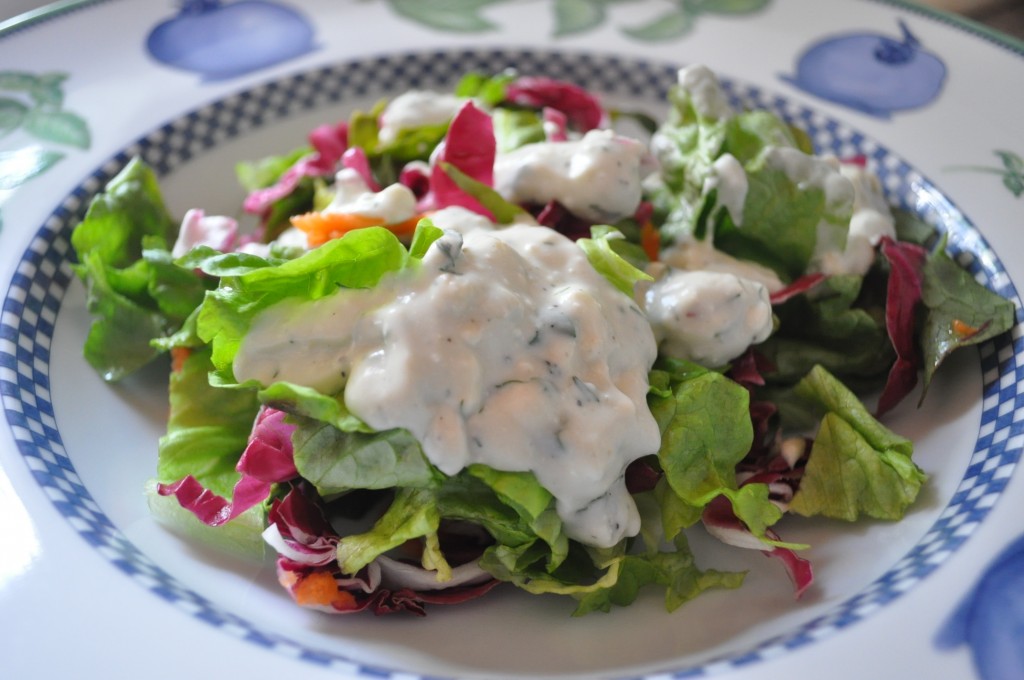 Ingredients
1/2 cup blue cheese, divided
1/2 cup olive oil or other low fat mayonnaise
1/2 cup buttermilk
1/2 tbs vinegar or lemon juice
dash of Worcestershire sauce
1 tsp dill
1 tsp chives
salt and fresh ground pepper
Instructions
In a medium bowl add the mayonnaise, add the buttermilk, then add the vinegar or lemon juice, a dash of Worchestershire sauce.
Crumble 1/4 c of blue cheese and add to the bowl.
Finely mince the chives and throw them into the bowl.
Add the dill and salt and pepper
Whisk the ingredients until they are smooth and creamy
Crumble the other 1/4 cup of blue cheese and add to the dressing
Stir until incorporated, but don't over stir, the chunky bits are the best
Notes
To make my salad a meal I grilled some lean steak and topped my salad. Another way to reduce calories, only 2 oz of steak seem like a lot more on top of a big salad
The Kitchen Witch http://www.thekitchenwitchblog.com/