If you ask me what my favorite cookie is, I'd have an easy answer. No not anything chocolate, not any of the classics like chocolate chip, peanut butter, ginger snaps, nope not even an oatmeal raisin cookie. Not exactly an oatmeal raisin but close. I was stationed at McChord AFB in Washington State when craisins hit the market in 1993. I was a huge fan of cranberry juice I also detested raisins but I loved oatmeal raisin cookies. I used to pick out the raisins and just eat the oatmeal cookie part. Then along came these shriveled up and sweetened cranberries. I tried, I liked!
On the back of the craisin package was a recipe for oatmeal craisin white chocolate chunk cookies. My love of oatmeal cookies and my growing love for craisins had me falling for this recipe hook, line and sinker. After a few years of making this recipe verbatim I decided one day to add some chopped macadamia nuts. My favorite cookie was born!
Start off by creaming the butter and brown sugar.
Add the eggs and mix well.
In a separate bowl mix all the dry ingredients.
Add them to the creamed mixer and mix until blended. The dough will be quite thick.
Add those lovely little wrinkly sweet bits (could be describing myself except for the little part).
I added white chocolate chips and chopped macadamia nuts.
Back in the 90's I actually had to chop my own nuts, now I can buy them that way, can we say spoiled!
I like to use a scooper to measure out my dough.
Have I ever told you that parchment paper is the best invention ever, at least when I'm baking cookies….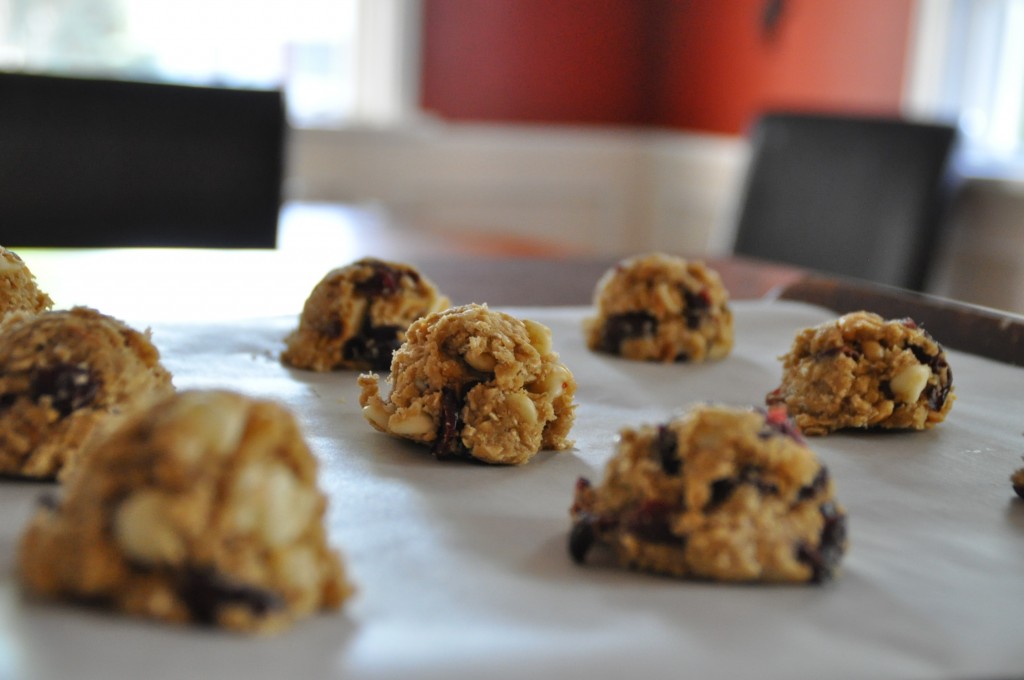 Because the cookie dough is so thick I press my dough down, otherwise the cookies look more like meatballs….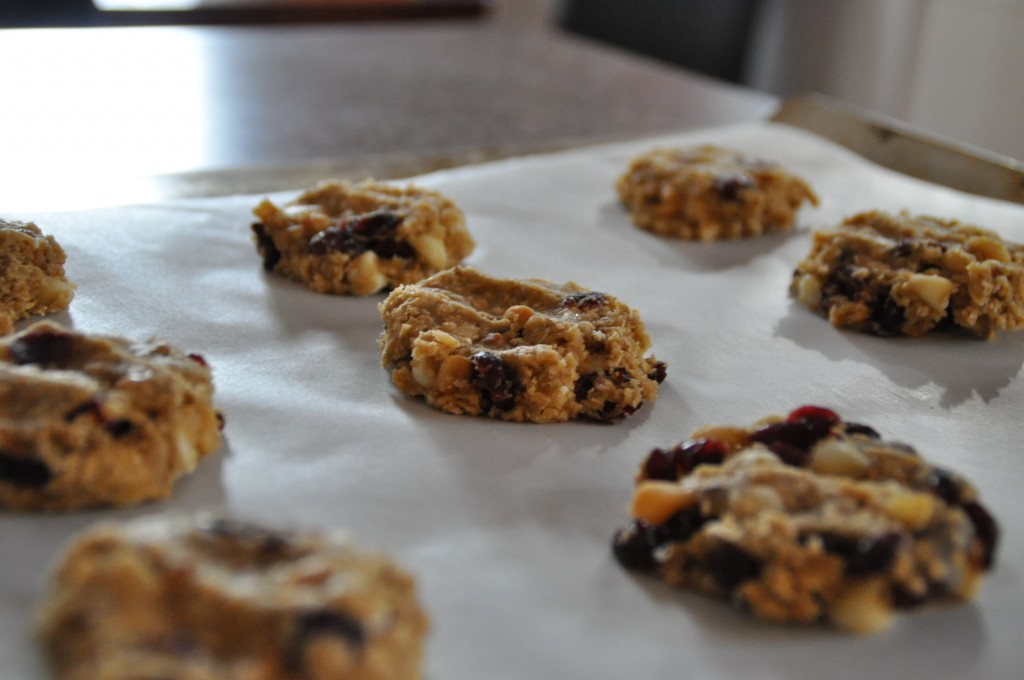 Bake and eat warm.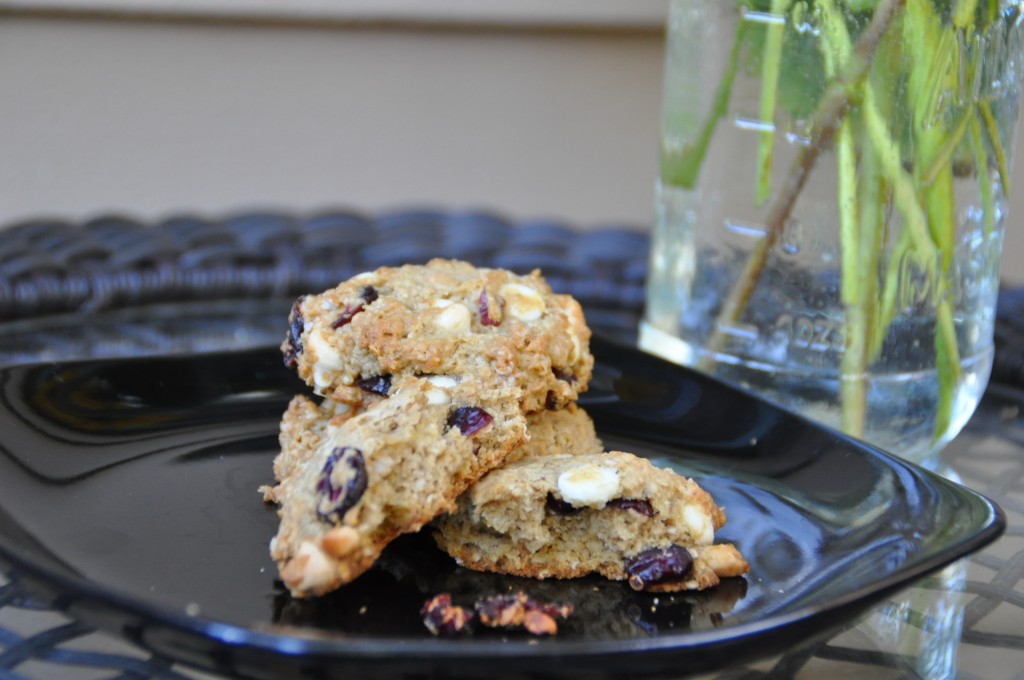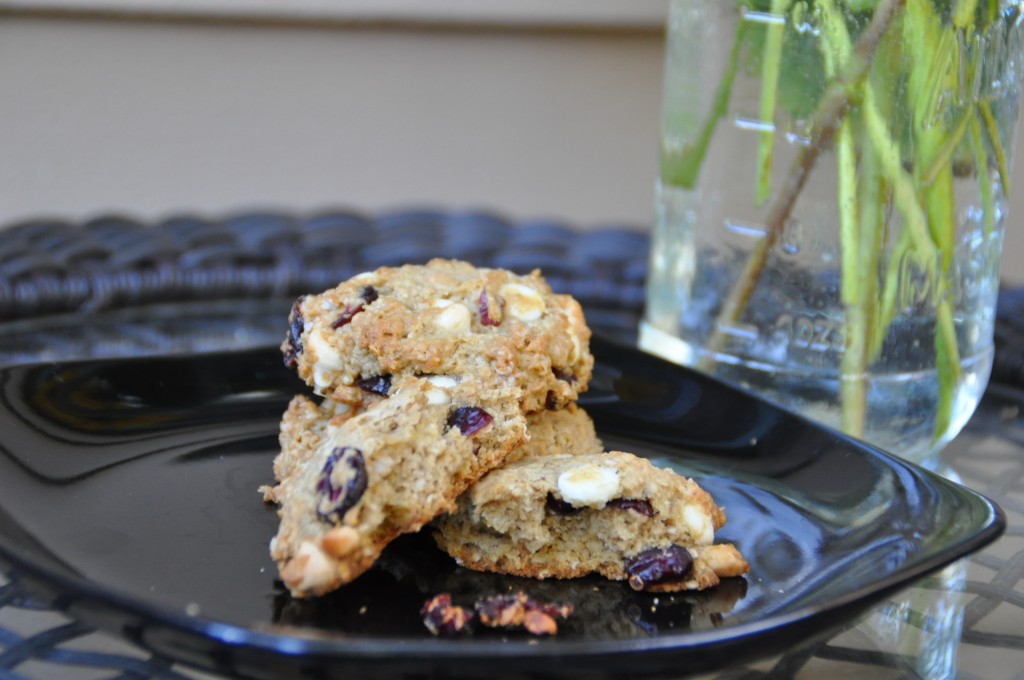 My Favorite Oatmeal Cookies
2016-06-14 11:41:57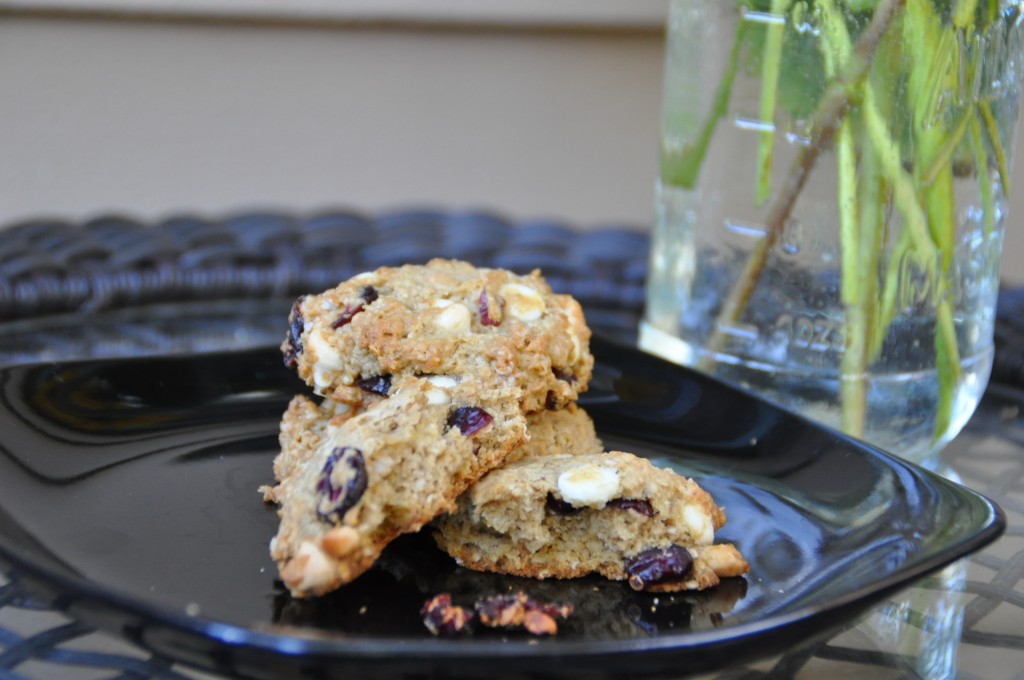 Ingredients
2/3 cup butter, softened [please, please, please don't use margarine]
2/3 cup brown sugar
2 large eggs
1 1/2 cups old-fashioned oats
1 1/2 cups flour
1 teaspoon baking soda
1/2 teaspoon salt
1 6-ounce package Ocean Spray® Craisins® Original Dried Cranberries
2/3 cup white chocolate chips
1/2 c chopped macadamia nuts
Instructions
Preheat oven to 375ºF.
Using an electric mixer, beat butter or margarine and sugar together in a medium mixing bowl until light and fluffy. Add eggs, mixing well. Combine oats, flour, baking soda and salt in a separate mixing bowl. Add to butter mixture in several additions, mixing well after each addition. Stir in dried cranberries, white chocolate chips and [chopped macadamia nuts].
Drop by rounded teaspoonfuls or using a measured scooper place onto ungreased cookie sheets. Bake for 10-12 minutes or until golden brown. Cool on wire rack.
Adapted from Ocean Spray
Adapted from Ocean Spray
The Kitchen Witch http://www.thekitchenwitchblog.com/