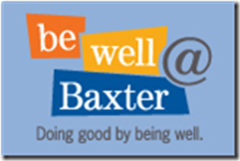 As I mentioned earlier in the month, my company is focusing on eating healthier and has challenged each of the Plasma Centers to provide activities all month.  I have wanted been dying to do a cooking demonstration for awhile and this seemed like the perfect opportunity.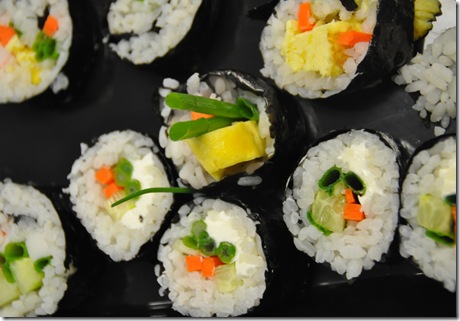 I wanted to do something easy, that didn't require cooking (we don't have facilities for that) and that would expand the Montanan palate.  California Rolls were seemed like the obvious choice.  When I announced it to the staff I got mixed reviews.  There were some fans of sushi, but this is cattle country, meat and potatoes are the fav here.  I reassured everyone that I was not going to use anything raw and that the class was voluntary.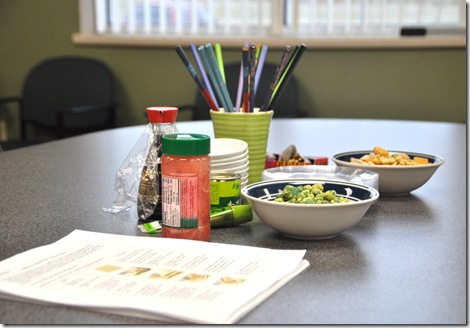 I came into work the day before and set up some items.  A few things to snack on: rice cracker mix, wasabi peas and a little treat called Pocki.  I brought my tea pot and tea cups from home and planned some agari (green tea) to accompany the rolls.  I even had handouts with step by step instructions.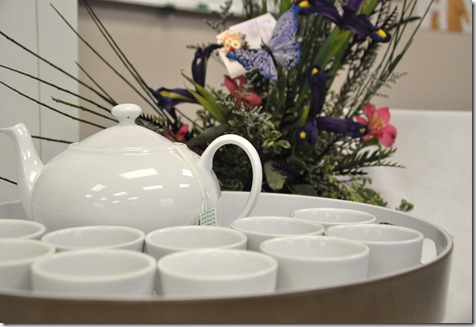 I began the class with a 5 minute power point presentation covering the history of sushi, the difference between sushi and sashimi, the 4 most popular sushi and some basic sushi eating etiquette.  Naturally I prepped all my ingredients at home and brought in a variety (green onion tops, carrots, cucumber, cream cheese, surimi (fake crab meat), and egg (thanks Brad for the duck eggs).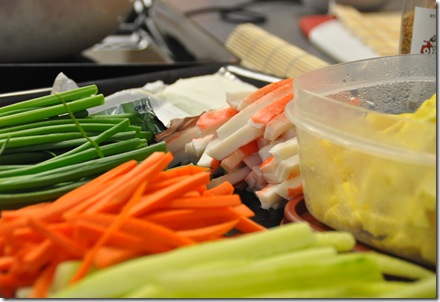 I toasted the Nori (seaweed wrap) over a bunsen burner, smart huh!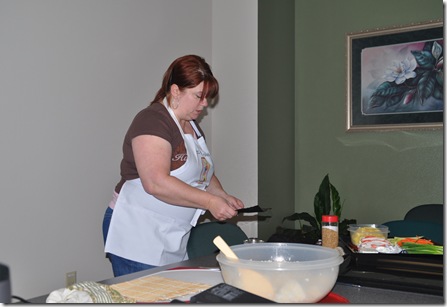 Look at the class…this may be the first time they have actually listened to me at work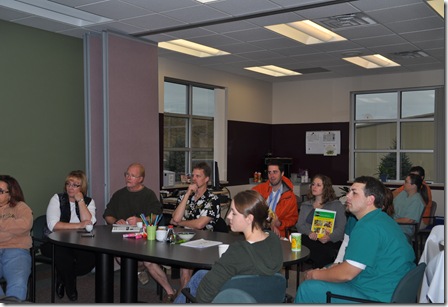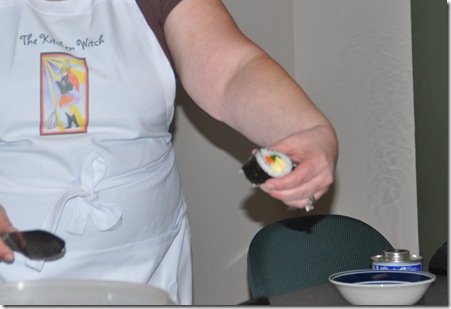 After demonstrating one roll and, according to the class seemingly making it look easy, the hands on part began (with a little coaching).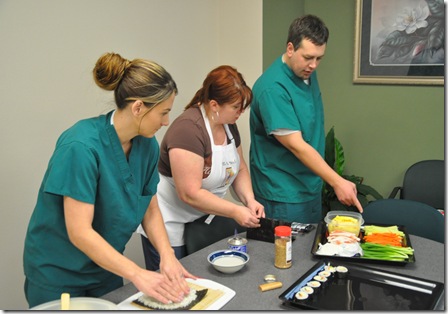 Try not to be distracted by how horrible my hair looks, my mother taught me to look better than that!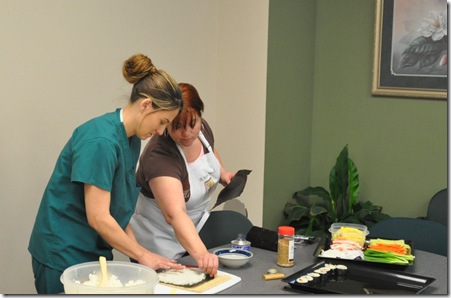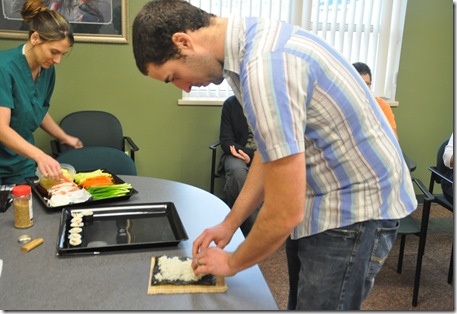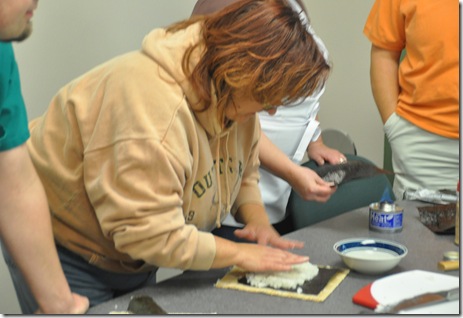 There was a little tom foolery going on also.
We got the power!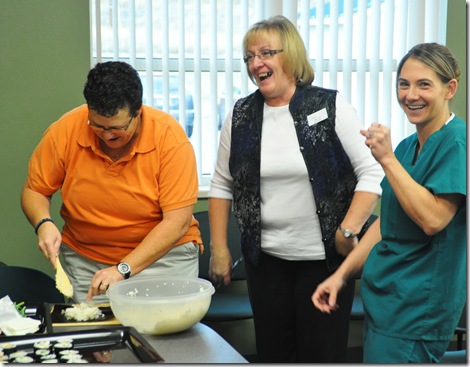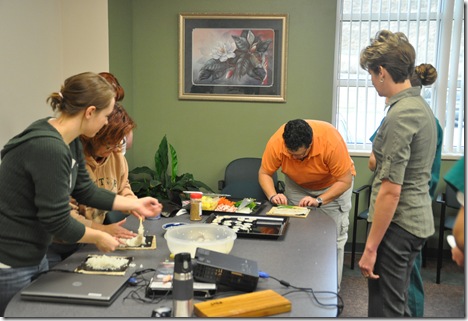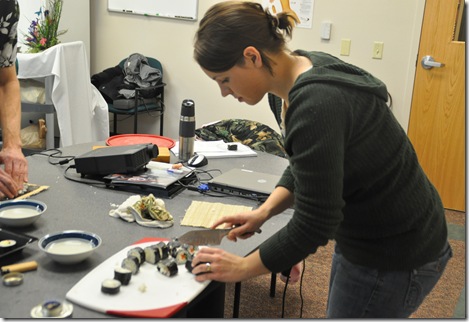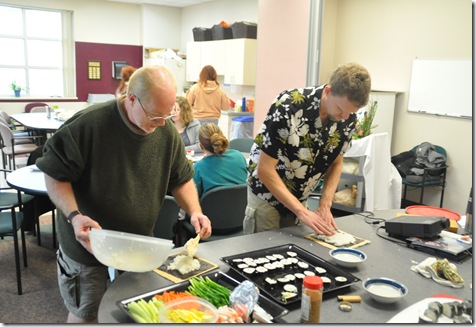 The best part of a cooking demonstration?  The sampling afterwards.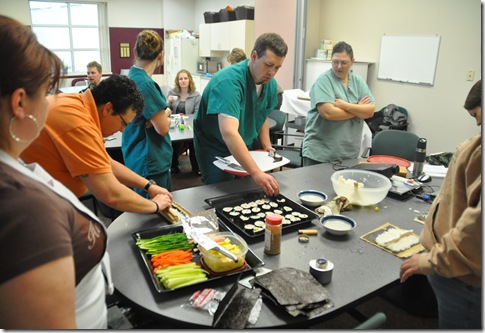 Here are some shots of their handy work:
When I said to get the ingredients as close to the edge as possible, some people were over achievers.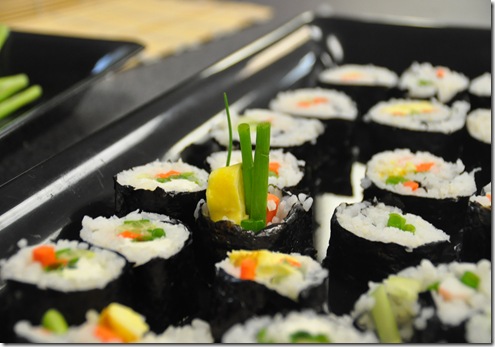 And sometimes the rolls, they just didn't stay together. 
All disfigured rolls are not to be served, we have higher standards than that. 
The chef must dispose of them immediately by consuming them before anyone sees them.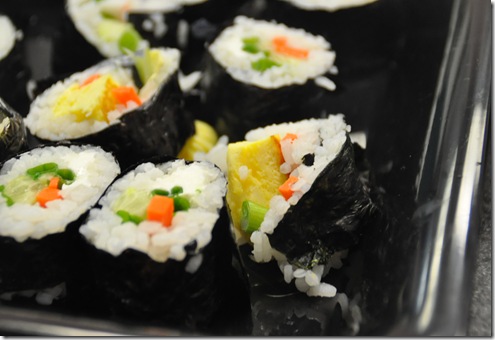 So I have to say it…this is how we California roll, hahahehehoho, I make myself laugh.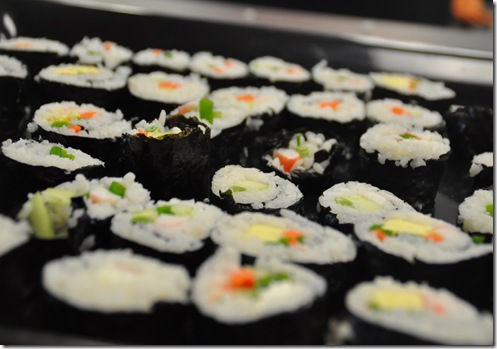 Nice work, the class gets an A+.
A special thanks to Sam and Airon who picked up my camera without prompting and took photos.