Once upon a time, long, long ago, I dreamed of  of a tree where everything matched.  A tree that people would look at at and ooh and ahhh.  A tree that matched.  You know the kind of tree you see in the department store, so beautiful and magnificent, the kind that take your breath away.  A tree that Martha Stewart would be proud of.  I did that one year.  I bought all the matchy, matchy Christmas tree decorations that my heart desired.  Giant balls, garland and ribbons galore.  I decorated our tree and it looked beautiful.  It could have been featured in any magazine.  Only I ran into one small problem.  My family hated it.  "That's not our tree!"  Where are my porcelain ballet slippers?  Where is the ornament I made in 2nd grade?  Where is our family tree?
I was so proud of my perfect tree, yet my family rebelled.  I conceded and took down my beautiful decorations, my perfect bows and matching garland and hung up our mismatched ornaments.  What I failed to realize was that a beautiful tree to my family was the tree full of memories.  That each and every ornament that hung on it, had a story attached to it. It didn't matter if our tree couldn't be featured in a magazine or found in the department store, Christmas was about family and family history.  And of all things Christmas, the ornaments represented  family.
We have ornaments from our favorite Christmas stories.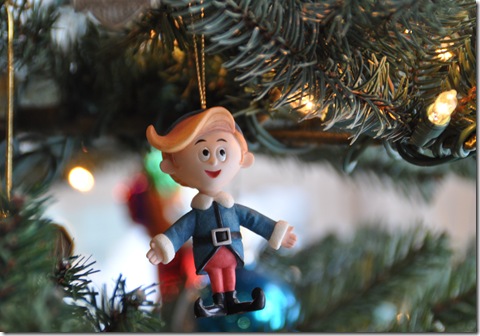 The ornaments that McGyver and I picked out together (affectionately known as the onion ornaments).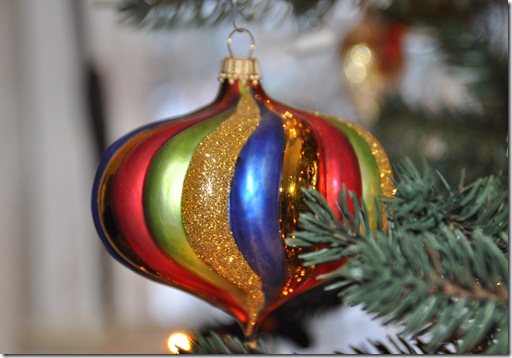 Ornaments with the name and year so that we will never forget.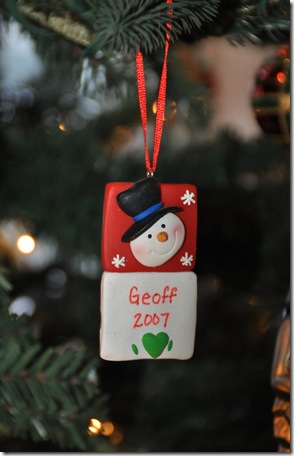 Macaroni ornaments that remind us of homemade ingenuity.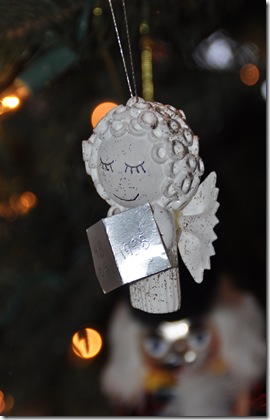 Ornaments form our travels like this Marino glass from Italy.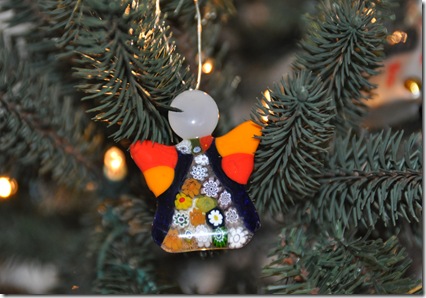 And from Delft, Holland.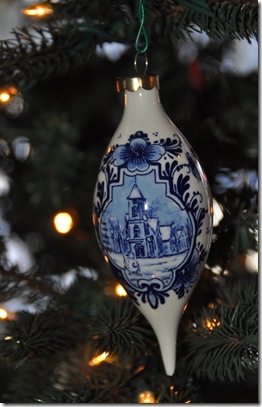 Can't forget England.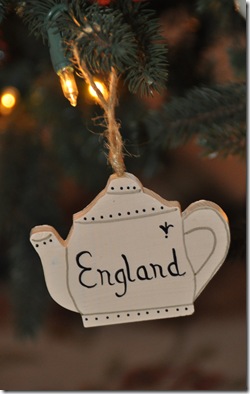 Wooden ornaments from the land of Christmas, Germany.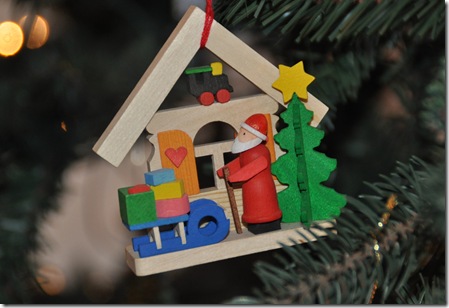 And more beautiful ornaments from Germany like this bird.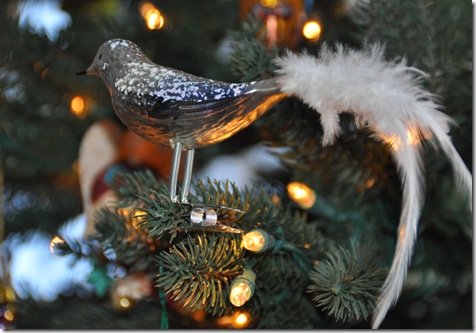 Career related ornaments (past career in this case).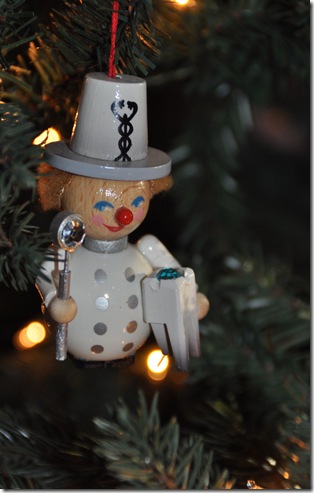 I couldn't forget the ornaments adorned with our children's pictures.  An elementary art project that every child does.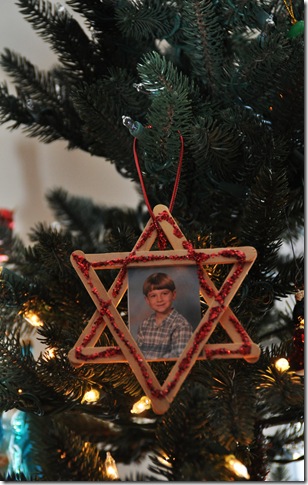 Ornaments that depict what we love, like our puppy dogs.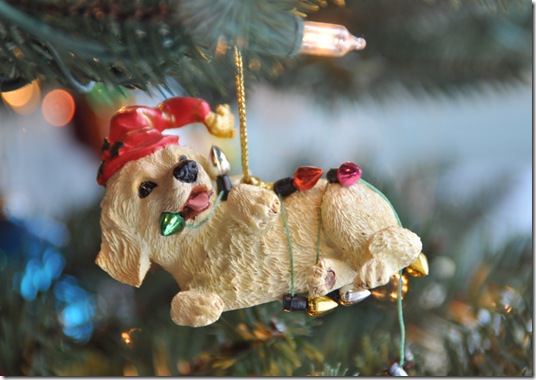 And when our children have grown, ornaments with pictures of our grandchildren.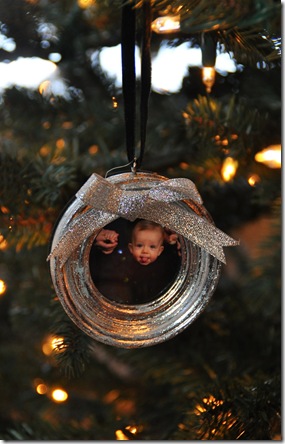 How about a Baby's first Christmas?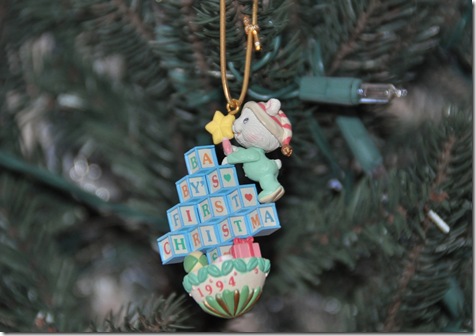 The hand painted ornament from Oma?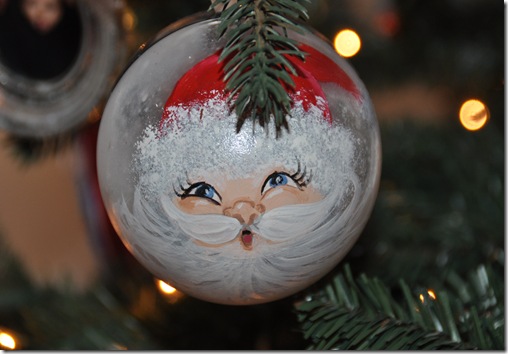 A child's passion…penguins.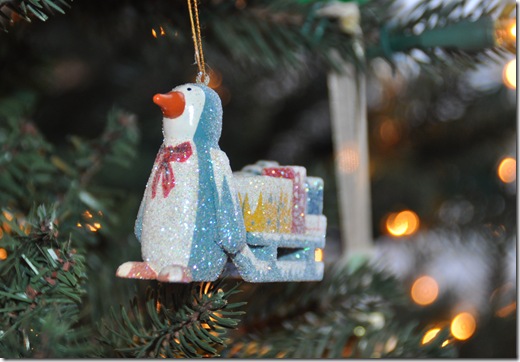 Let's not forget the handmade ornaments from a child.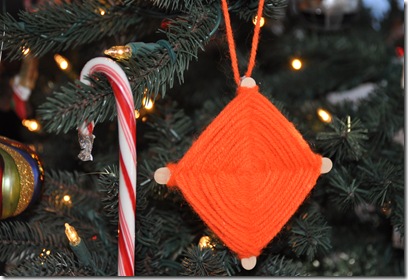 How about a handmade ornament from the first Christmas you left your parent's house and you didn't have enough money to buy your own ornaments so you poorly crocheted all your ornaments and strung popcorn and made a paper angel to top your tree for a memory maker?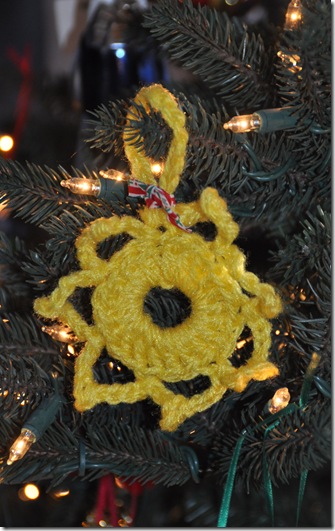 Ornaments that reflect your passion.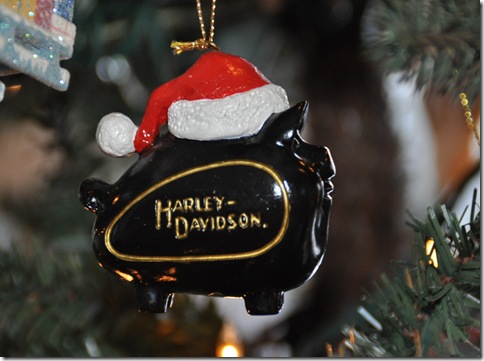 Ornaments that are a private joke.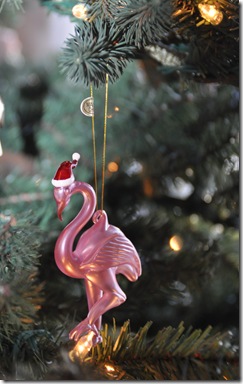 Then there is trying to adorned your puppy dog with one of your ornaments and getting her to pose for a picture.
There are at least 500 more memories hanging on our tree.
From my family tree to yours,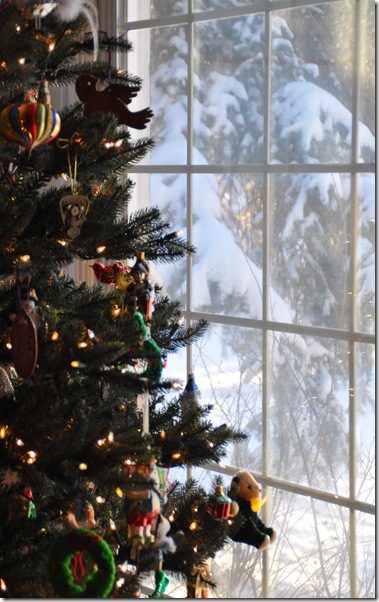 have a very merry and uniquely family Christmas!