Baby it's cold out there…
A hot bowl of soup is just the thing to warm you up.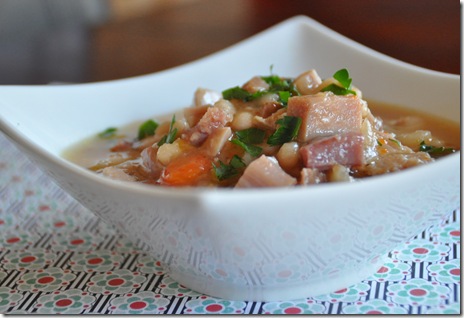 Navy bean soup is in my all time top three favorite soups. Normally I cook it with a smoked ham hock or the leftover ham bone. I had some smoked turkey I needed to use up, so I used it instead. I was pleasantly surprised on how good this tasted. The smokiness really came through, honestly, if I didn't cook it myself I would have thought it was ham.
Just look at all that succulent smoked turkey.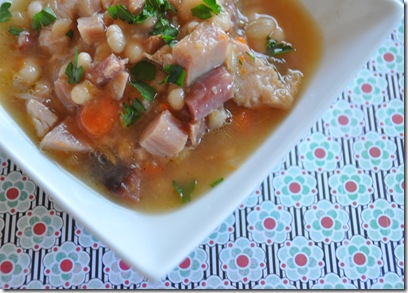 Tender white beans.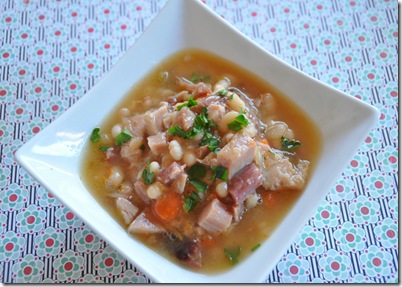 Smoky salty broth.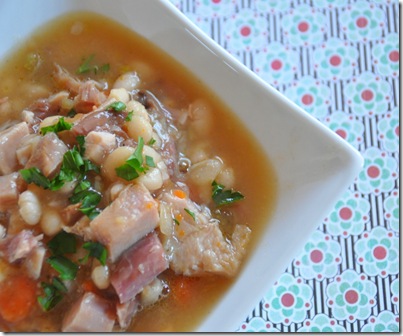 Warm yourself up with a bowl of this soup, I know you want some!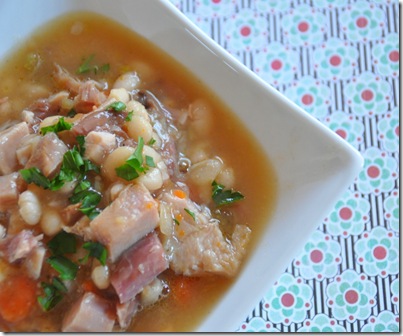 Smoked Turkey Navy Bean Soup
2016-06-14 09:09:41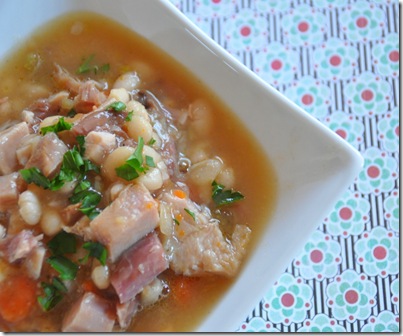 Ingredients
2 cups dried beans
1 tbs. oil
1 cup diced onion
1/2 cup diced celery
1 cup diced carrots
2 smoked turkey wings ( Smoked ham hock, Ham bone or leftover smoked turkey if you have some)
Salt and Pepper to taste
Instructions
Carefully sort through your beans and look for any stones. The night before soak your beans in a big pot of water. Next day, drain off the water. In a large Dutch oven heat the one tbsp. oil and sauté the onions, carrots and celery until the onions become translucent. Add the beans and enough water to cover the beans by a 1/2 inch. Add the smoked turkey wings. Bring to a boil then turn down to a simmer. Cook the beans for 2 to 4 hours. Remove the wings and let cool enough to handle. Once the wings are cool enough to handle, pick the meat off and chop into bite size pieces. Add the turkey back to the beans. Salt and pepper to taste.
Notes
You can also cook the soup in a crock pot for 6-8 hours over low heat.
The Kitchen Witch http://www.thekitchenwitchblog.com/