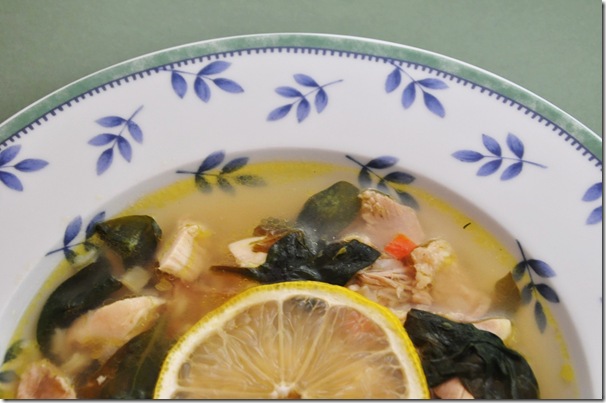 My final post in a 3 part series. Soupa Avegolemono is traditionally made with eggs, chicken broth, rice or a small pasta like orzo with out the addition of chicken. Although not traditional in the purist sense, many Greek restaurants serve Soupa Avgolemono with chicken in it. In my version, I've omitted the eggs because I felt with the addition of chopped chicken that it wouldn't be necessary. Soupa Avgolemono is a snap to make, especially if you have leftovers from Crispy Roasted Lemon Pepper Chicken and Rice Pilaf with Vegetables from my previous posts. If you haven't made them already, you need to, just so you can make this soup with the leftovers.
Soupa Avgolemono is a light soup with a pleasant tartness from the lemons. It's a great starter because it doesn't fill you up, it would also make a great lunch. Adding chopped chicken gave the soup more substance, it ended up being a great light dinner accompanied with some fresh baked thyme rolls. The soup can be ready to serve in less than 15 minutes if you have stock on hand. I made homemade stock, using the carcass of the Crispy Roasted Lemon Pepper Chicken, which also layered in more lemon flavor.
Bon όρεξη!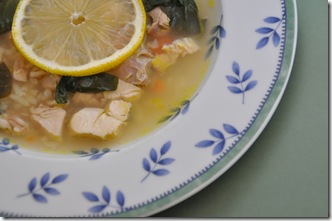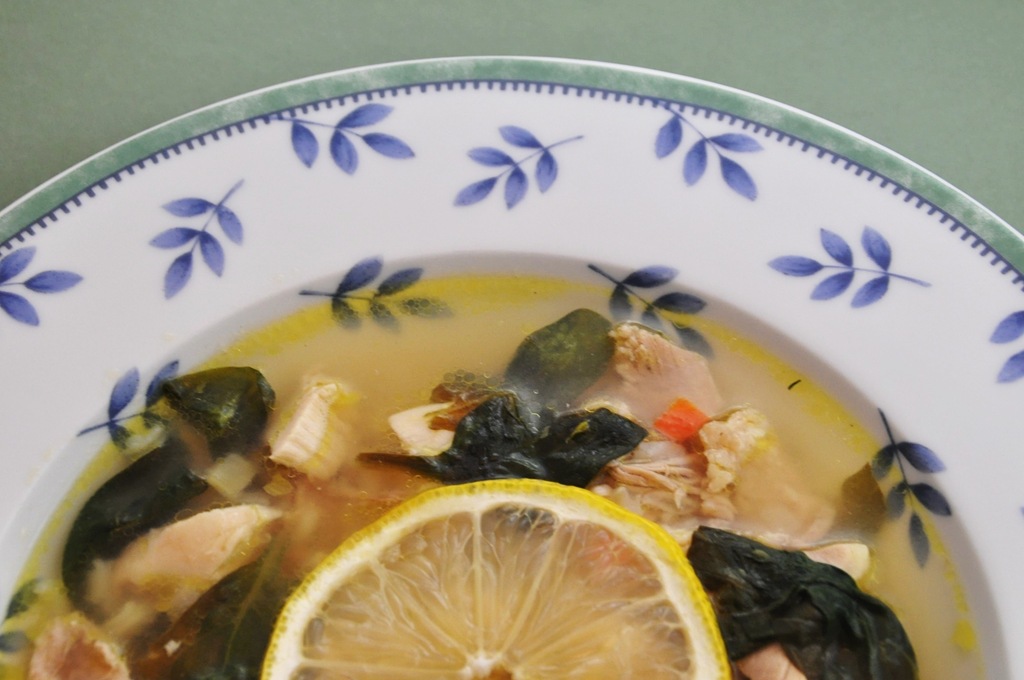 Soupa Avgolemono (Greek Lemon Chicken Soup)
2016-06-13 21:41:56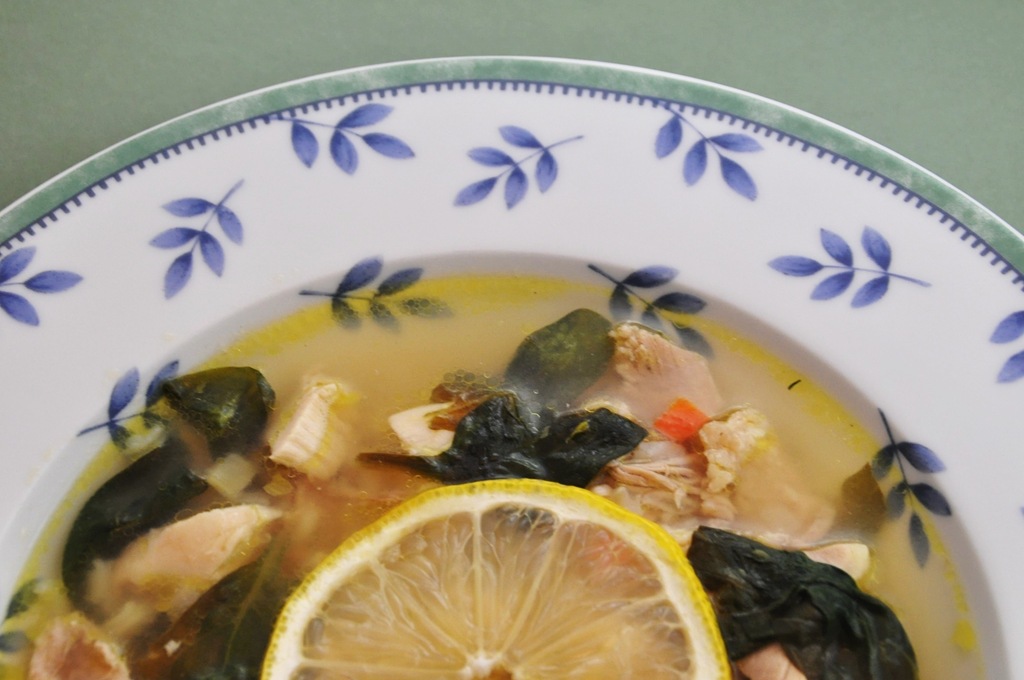 Ingredients
2 quarts chicken stock (homemade or purchased)
2 cups chopped chicken
2 cups cooked rice or orzo
Salt and pepper to taste
Juice of 1 or 2 lemons
Minced fresh parsley for garnish (if desired)
Instructions
In a large pot, bring stock to a boil over medium high heat.  Add chicken, rice, salt and pepper.  continue to heat until chicken is warmed through, about 5 minutes.  Just prior to serving squeeze the juice of one lemon into the soup.  Taste for tartness, if it is not tart, add the juice of the second lemon.
Notes
Note: Because I used the leftover Crispy Roasted Lemon Pepper Chicken and Rice Pilaf with Vegetables, both of which already had lemon flavor, I only needed to add the juice from the one lemon.  Using the leftover rice pilaf also added some color from the carrots and spinach.
The Kitchen Witch http://www.thekitchenwitchblog.com/

Click to Print a Recipe Card