Did you know that I used to be a Hooter's Girl? I served up Hot Wings and Beer.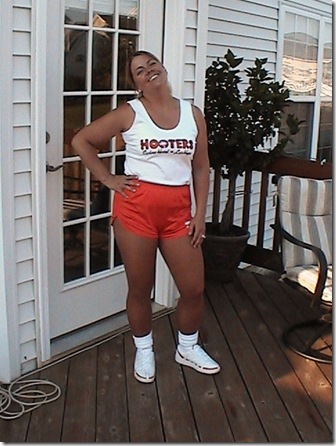 Not really, I was a copy cat just for a day (many years and many less pounds ago). McGyver thought it would be a hoot (pun intended) to get me a Hooter's girl outfit. So one day (when the kids were gone), I dressed up, made him Hot Wings and served him some beer (after a little taste test).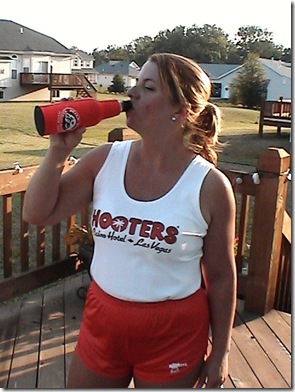 I didn't have pockets and I needed my hands to, umm, serve the wings, so I had to improvise…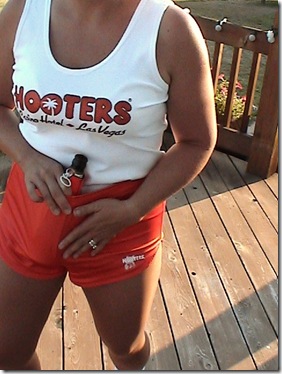 Recipe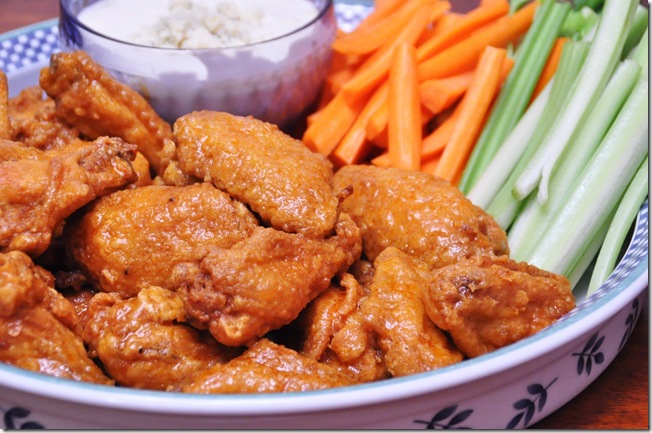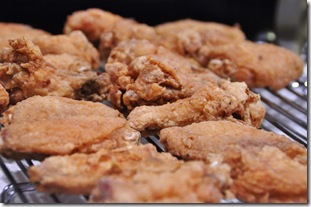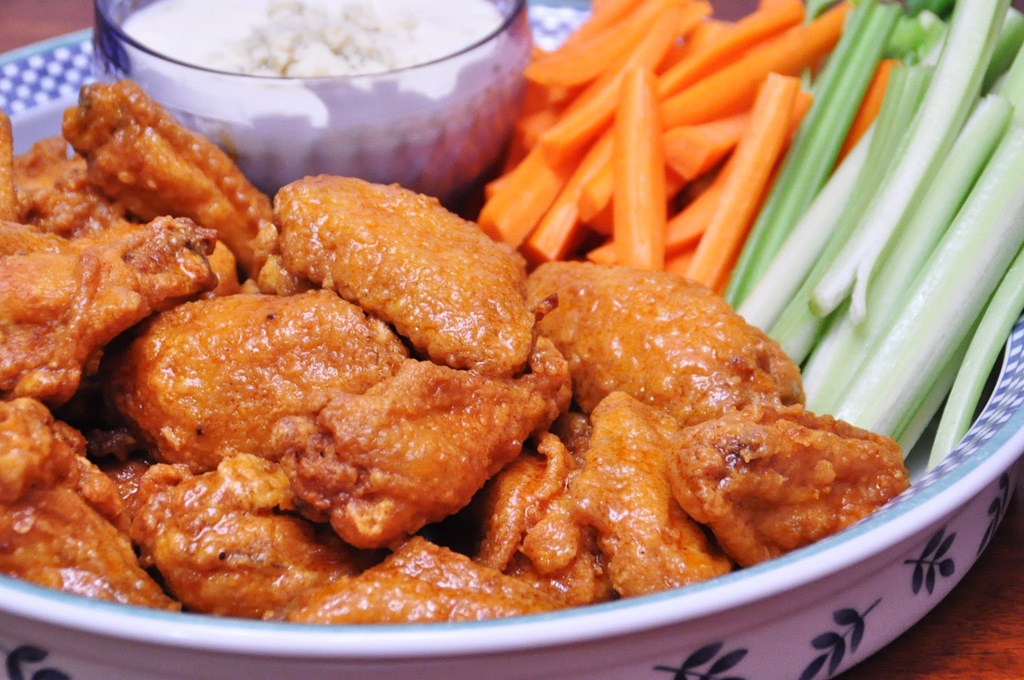 Hooter's Hot Wings (Copy Cat)
2016-06-13 21:33:35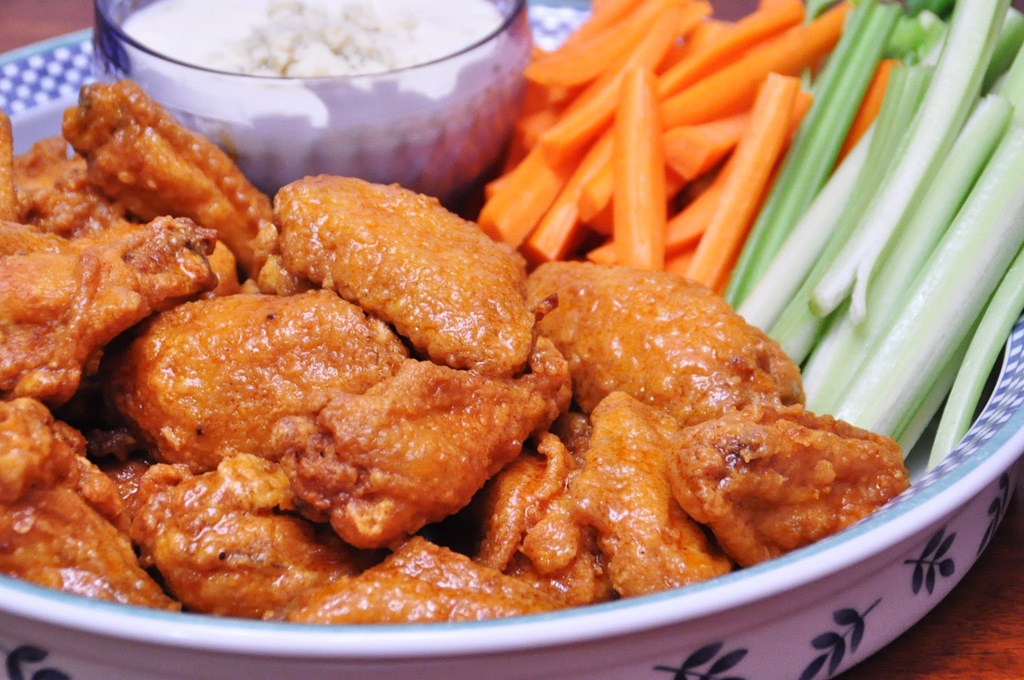 Ingredients
4 – 5 lbs. chicken wings
1 cup flour
2 tsp. Johnny's seasoning salt
1/2 tsp. cayenne pepper
Oil for deep frying (peanut, canola, vegetable)
1/2 cup butter
1/2 cup Franks Red Hot Sauce
Blue cheese or ranch dressing
Carrot and celery sticks
Instructions
Cut wings (separate at the joints, freeze tips for making stock later) For an example and some tips see here.  Mix flour and seasoning salt.  Coat wings in seasoned flour.  Place on a plate and cover.  Refrigerate for 1 hour.  Reserve the leftover flour for later.
In a large Dutch oven or deep fryer, heat oil to 375° F. In a small saucepan over low heat melt the butter and add the hot sauce.  Keep warm.  Deep fry the chicken, several pieces at time (amount depends on your size of fryer/pan—make sure there is enough of space between the wings so they don't touch).
Fry until golden brown, about 12 minutes.  Drain on a wire rack.  Place the wings in a large bowl, pour sauce over them, cover and toss to coat wings.  Remove with a slotted spoon or tongs.  Serve with blue cheese or ranch dressing, carrot sticks and celery sticks.
The Kitchen Witch http://www.thekitchenwitchblog.com/

McGyver said they were the best Hooter's Hot Wings he has ever had (maybe it was the outfit?).

Click to Print a Recipe Card