These long Montana winters are getting me down.  I am ready to ride, so very ready.  Currently the weather is quite warm (for us) and the snow is melting off nicely, but…. still to dangerous to ride.  Patches of ice, salt and sand on the roads makes me ill at ease, plus the 70 mph winds don't help.
The slight warming of the temperatures really kick in that spring fever, but I know it's just a tease.  You watch, come this June we'll still be getting snow.  To keep myself cheerful, I've been digging through some old photos . I thought that I would occasionally post some pictures of past rides and other miscellaneous motorcycle stuff.
It's not as good as riding my bike but it was super-way-cool fun.  Maybe I could use it for a work commuter?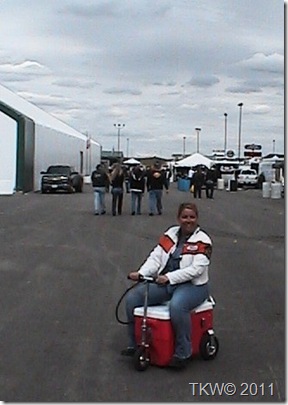 I thought this was the coolest cooler ever!  It even had a little trap door on the top where you could just reach done between your legs and grab (stop that train of thought), a cold one.  Do you think they give DWIs for driving coolers?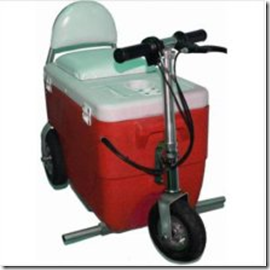 If you are interested in paying an outrageous amount for a fun novelty ride, you can order them online here.