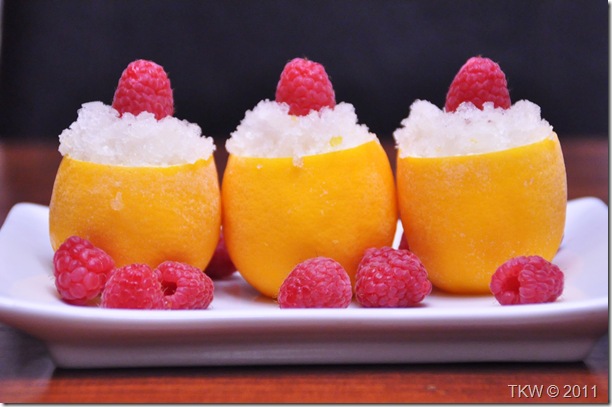 Lemon is one of my favorite flavors, I am more of a lemon lover than a chocolate lover (weird, I know). Mary at One Perfect Bite has been posting lemon recipes for the last couple of weeks, driving me absolutely crazy. Especially the lemony sweets.
Meyer lemons have magically shown up here in Great Falls, the temptation was too much, I had to make something lemony. Not only lemony, but I wanted something sweet and lemony. This may be strange, but I was craving a cold and refreshing sweet. Sweet and tart.
Granita leapt into my mind. Maybe winter time with its frostiness outside isn't the time for a granita, but who cares. Lemony, sweet and tart. It was the perfect thing to satisfy my cravings.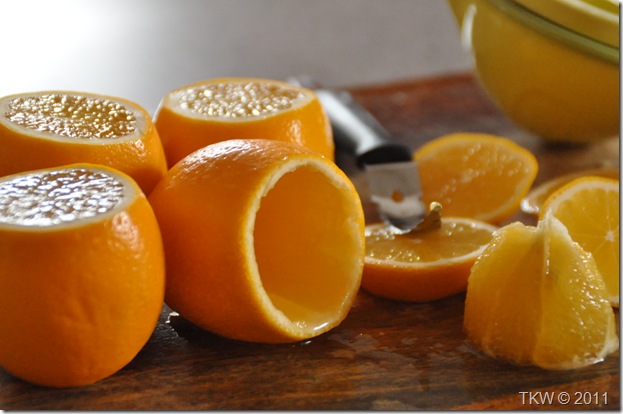 For a special presentation scoop out the meat and freeze the shell to serve the granita in. It'll turn your sno-cone into something special.
Recipe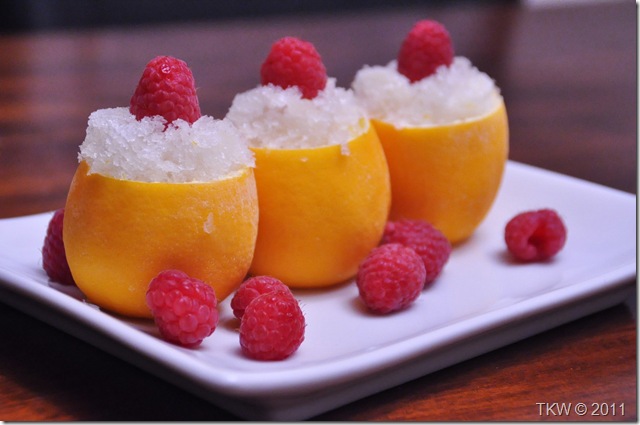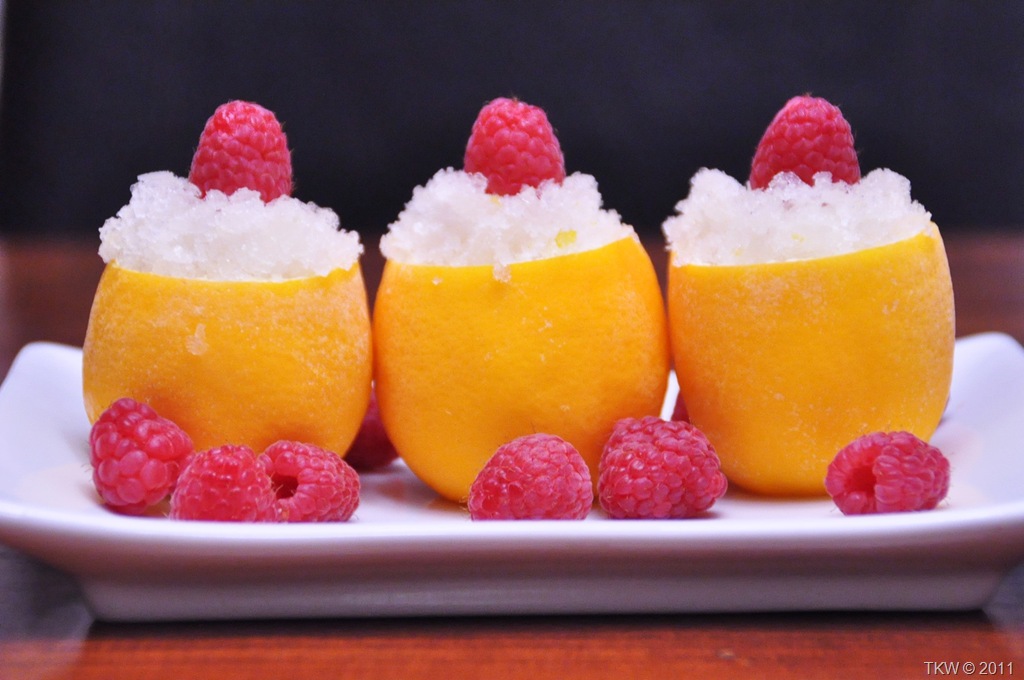 Lemon Granita
2016-06-13 21:11:56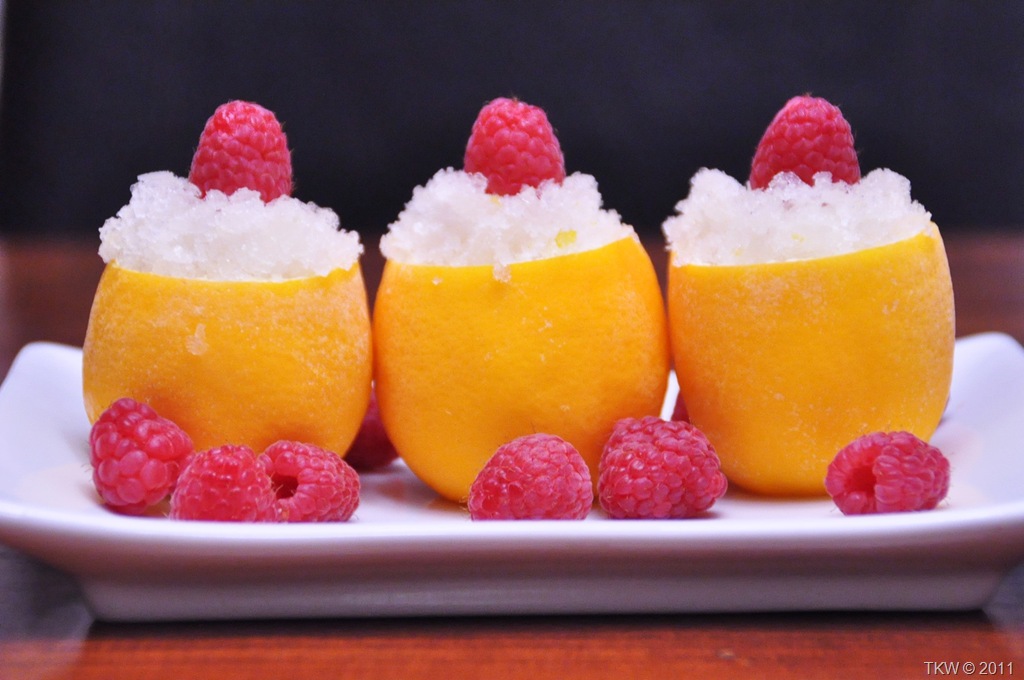 Ingredients
5 Meyer Lemons
2 cups filtered water
1/3 cup granulated sugar
1 lemon zest
Instructions
If you are using the lemon shells to serve the granita: slice the bottom of 4 lemons so that they can stand upright.  Cut the top of the lemons far enough down that you have good access to the meat.  Using a grapefruit knife, carefully cut out the lemon flesh.  Extract the juice from the lemon meat.   Zest one lemon and juice the lemon.
Heat the water and sugar over medium heat, just enough until the sugar dissolves.  Add lemon juice and zest to the sugar water.  Pour into a metal pan, large enough that the lemon mixture is no more than 1" deep.
Freeze for 1 hour.  Using a fork scrape to break up the ice.  Return to the freezer.  Scrape every 20 minutes until frozen through about 2 1/2 to 3 hours.  Do a final rake before serving, serve in lemon shells or a bowl and garnish with raspberries.
The Kitchen Witch http://www.thekitchenwitchblog.com/

Click to Print a Recipe Card