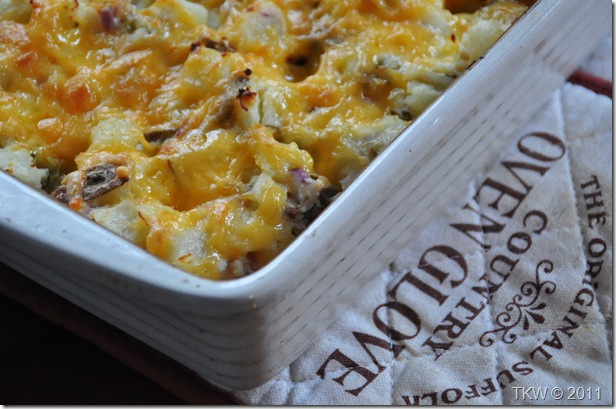 As soon as I get my Williams-Sonoma catalog I tear through it, looking at every item on every page. Devouring every recipe, exciting new product and then checking my account and once again realizing that I have the proverbial champagne taste on a beer budget.
I may not be able to afford everything I want from the catalog but I can certainly try out the tempting recipes snuck in between the spectacular kitchen items. The recipe that caught my eye in the latest issue, were the Potatoes Romanoff. It's a comfort food like Mac-n-Cheese but made with potatoes.
As I drooled over the recipe, I realized it reminded me of another similar dish. A dish Lulu calls "Funeral Potatoes" because some one, in her home state of Utah, always brings a cheesy hash brown casserole to a funeral. The common version calls for Cream of Chicken soup, sour cream, onions, cheese and frozen hash browns. It is no less delicious but it doesn't have that fresh made flavor.
The recipe in Williams-Sonoma is from Chef John Shenk of the Strip House. His original recipe calls for 2 1/2 cups of cheddar cheese and 1 1/2 cups of sour cream. I reduced the the cheese by 1/2 cup, used only two very large baking potatoes and replaced the sour cream with non-fat Greek yogurt. Even though I used only two potatoes we still got six very hearty servings. I also cheated and cooked the potatoes in the microwave and then put them in the freezer for a few hours since I didn't plan to make this recipe..it was an impulse.
The substitutions were delicious, but the dish suffered in the creaminess department. the Greek yogurt was too thick, next time I might thin it out with a little non-fat milk or fat free half and half. Despite the lack of creaminess I wanted, the dish went on the families "must do again" list.
Recipe Makeover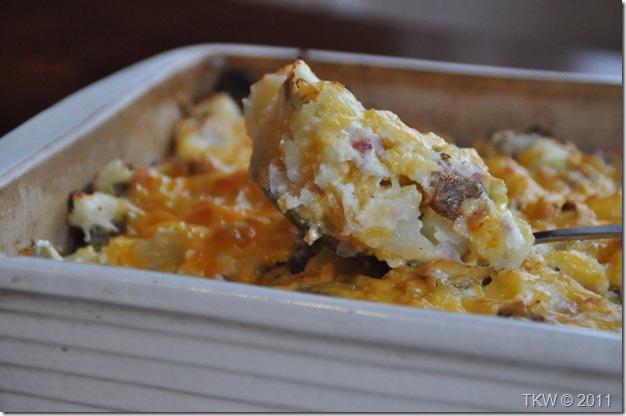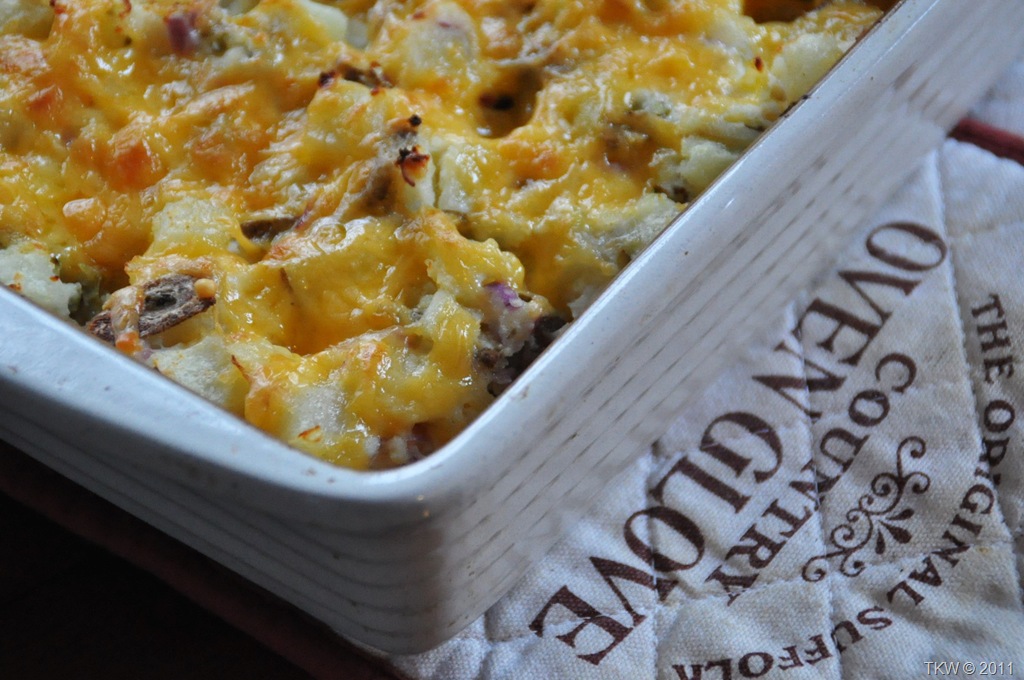 Potatoes Romanoff
2016-06-13 21:07:57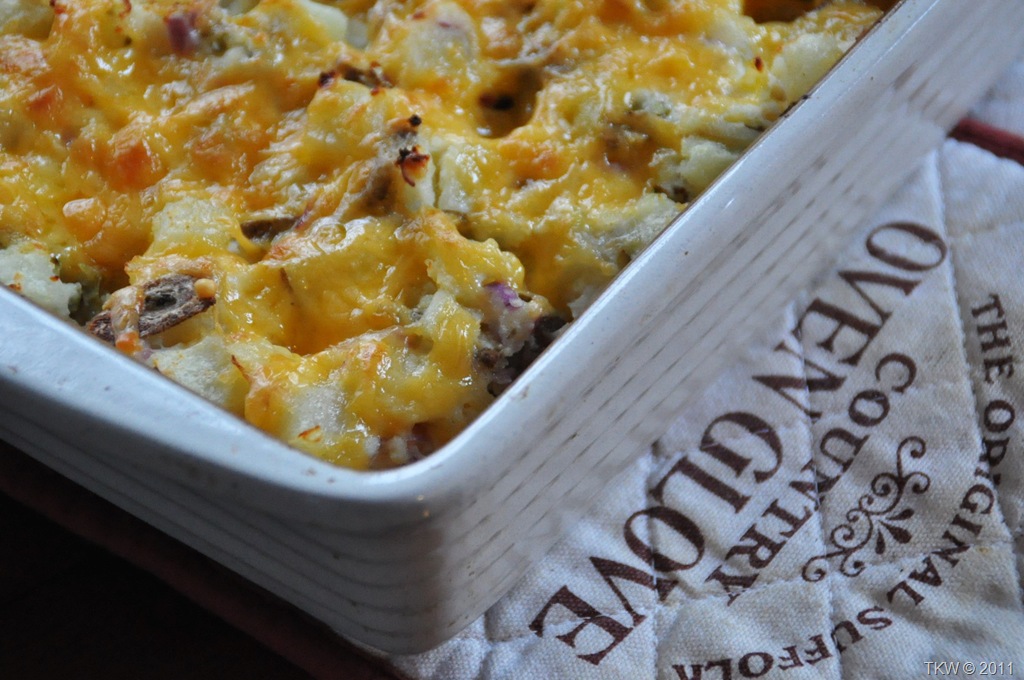 Ingredients
2 large baking potatoes (russets), baked and refrigerated overnight
3/4 cups minced shallots
2 cups grated good quality cheddar cheese
2 tsp. salt
1/4 tsp. white pepper
1 1/2 cups non-fat Greek yogurt
Instructions
Preheat oven to 350°F.  Using the large holes of a grater, grate the potatoes, including the skin.  Transfer to a large bowl.  Sprinkle the potatoes with the minced shallots and 1 1/2 cups cheese, salt and pepper.  using your hands gently toss together.  Then fold in the yogurt in two separate batches.
Spray a 1 1/2 quart casserole with no-stick spray, fill with the potato mixture being careful not to compress it.  Sprinkle remaining 1/2 cup of cheese over the top.  Bake until the potatoes are hot and the cheese is golden brown, about 30 minutes.
The Kitchen Witch http://www.thekitchenwitchblog.com/

Click to Print a Recipe Card