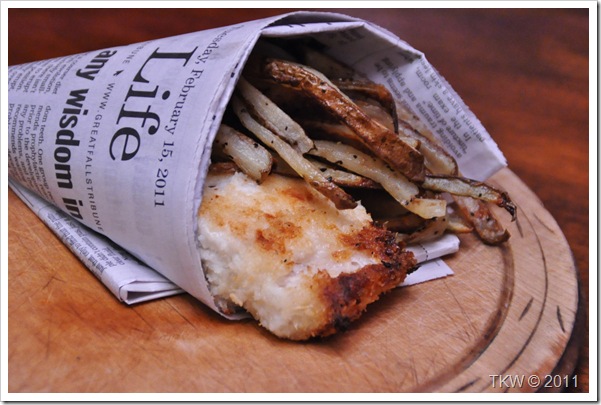 What a deal! I scored a nice piece of cod for $8, reduced more than 50%. Wow did I feel lucky! Timing is everything. Scoring a great deal on a nice piece of cod, my mind could not help to think of fish and chips. I wanted a nice beer battered piece, deep fried to a golden brown then wrapped in some newspaper, just like I used to get at the Tuesday fish truck in Hockham, England.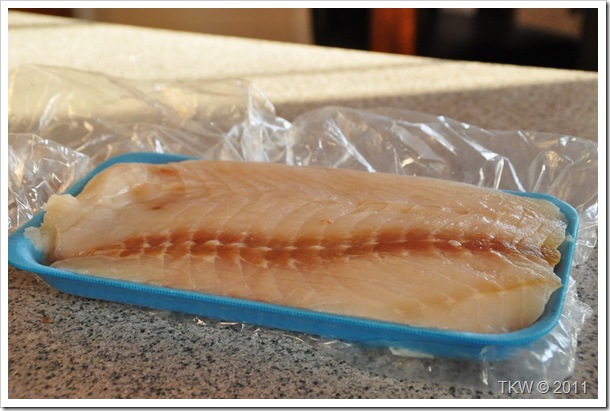 No can do when one is trying to be healthier. The thinking cap went on, and I thought to myself, how can I make a nice crispy piece of cod, one that would stand up well to a heavy dose of malt vinegar? Coating the fish with bread crumbs and baking it was a natural train of thought. Only I didn't have bread crumbs and I was feeling way to lazy to make some. Hello Panko.
I cut the cod into serving portions, dipped them into egg whites and coated them with a flour/panko mixture simply seasoned with only salt. I used cooking spray to add in the browning. Baked for 15 minutes at 400°F, they were cooked perfectly, tender, flaky and moist. My only disappointment was the color. Sadly I wasn't able to attain the beautiful golden brown of a battered deep fried piece of cod.
I may not have gotten the beautiful golden brown piece of fish I was craving, but I got a nice crispy, tasty, piece of cod and saved myself zillions of calories. Well worth it.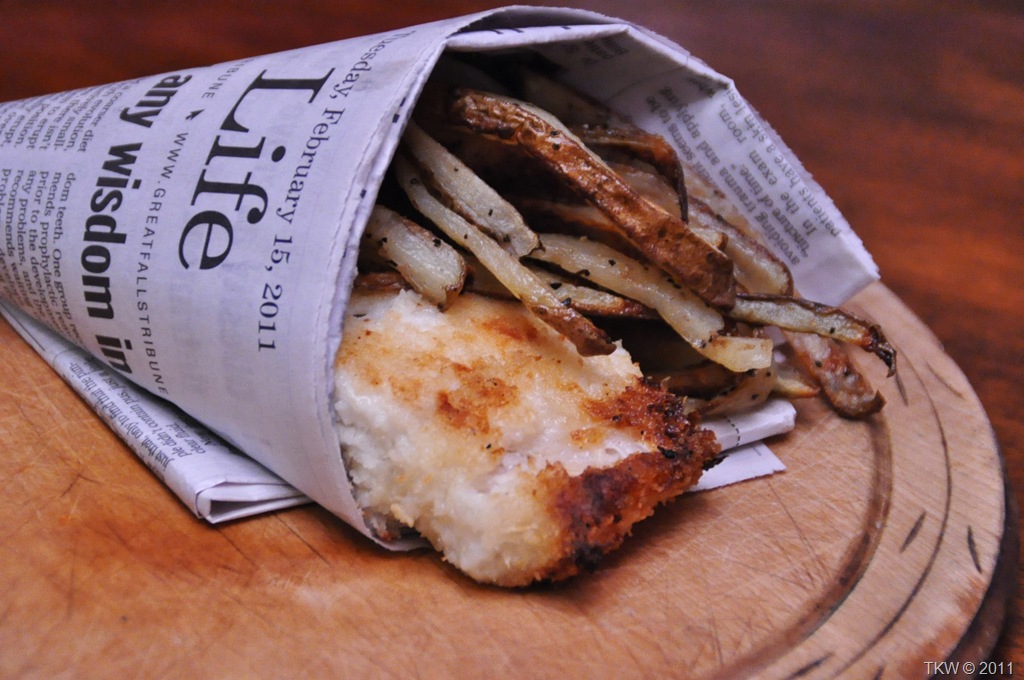 Crispy Panko Baked Fish
2016-06-13 21:03:32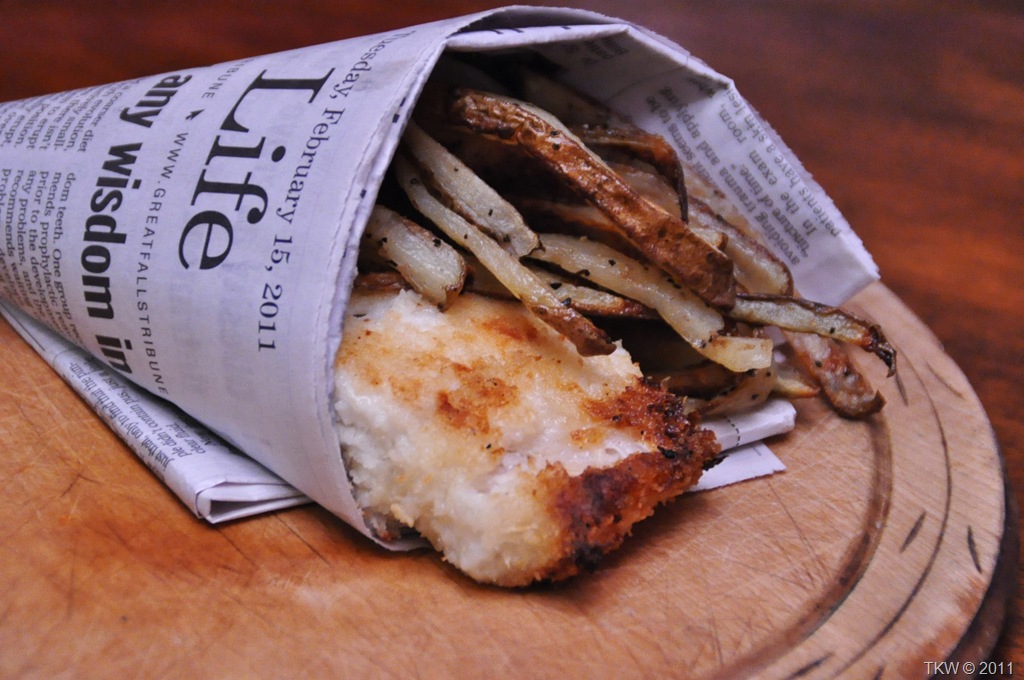 Ingredients
16 to 20 oz. fresh cod, cut into 4 fillets
2 egg whites, beaten
1/4 cup flour
1/2 cup panko bread crumbs
1/2 tsp. salt
Olive oil cooking spray
Instructions
Preheat oven to 400°F, lightly spray a baking sheet with the olive oil cooking spray.  Mix the flour, panko and salt in a small bowl.  Dip the fish into the beaten egg whites and then the panko mixture, coating all surfaces.  Place on the baking sheet, and lightly spray the tops with cooking spray.  Bake the fish on the top half of the oven and bake 10 to 15 minutes, turning once half way between baking.
The Kitchen Witch http://www.thekitchenwitchblog.com/

Click to Print a Recipe Card