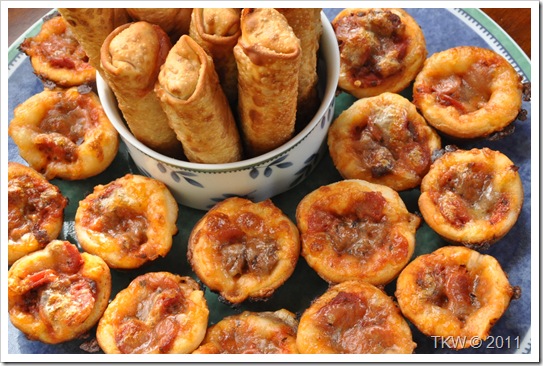 It's pizza two ways, made for picking up with your fingers. Perfect for a family pizza night or the big game, or when a bunch of teenagers are coming over to play video games all night and they don't want to stop playing. It just doesn't get better than popping a little pizzatizer in your mouth without interrupting your play.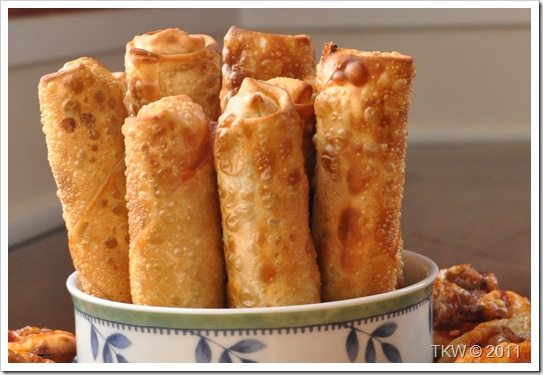 Teenager boys are notoriously NOT picky, so why invest a ton of time making fresh dough? I'm not even sure if they taste the food they consume. I made two types, one used refrigerator pizza dough and the other wonton wrappers, short cut preparation but no shortcut on taste.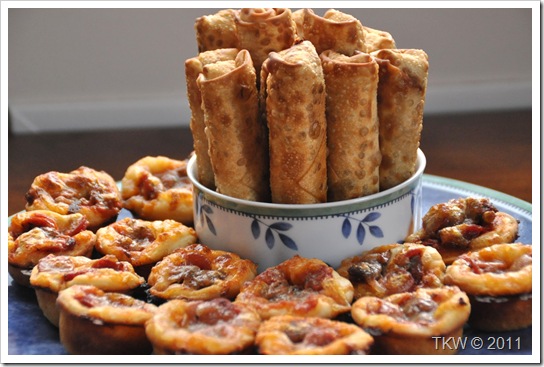 These are as fun to make as they are to eat. Make a double batch to freeze (or feed teenagers). I used the traditional pepperoni and sausage mix but you can use any kind filling you like.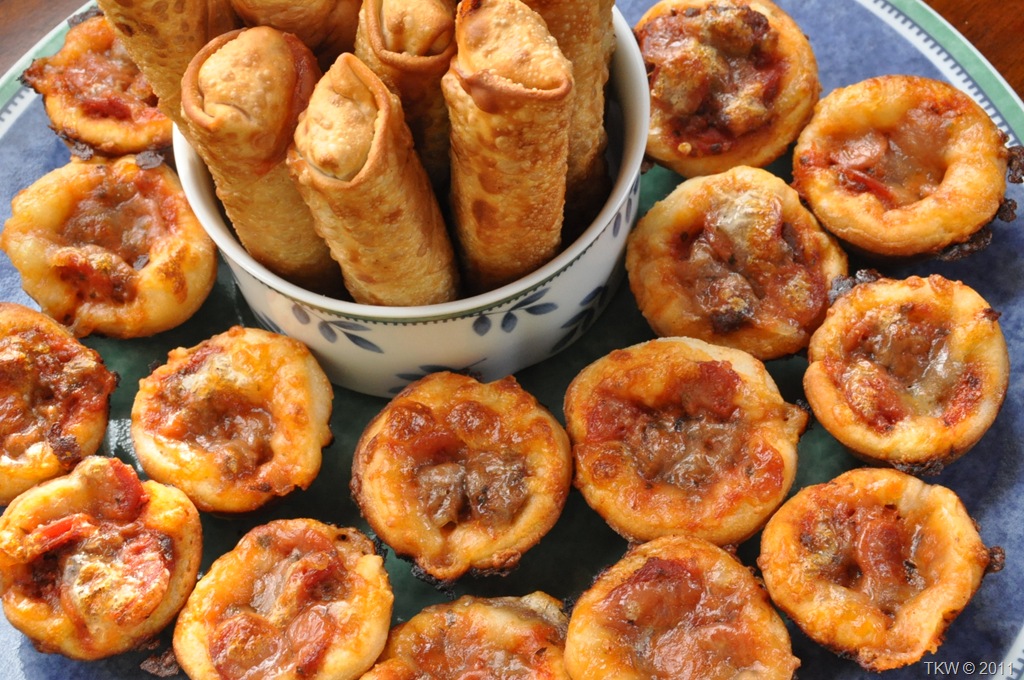 Mini Pizzatizers
2016-06-13 20:48:54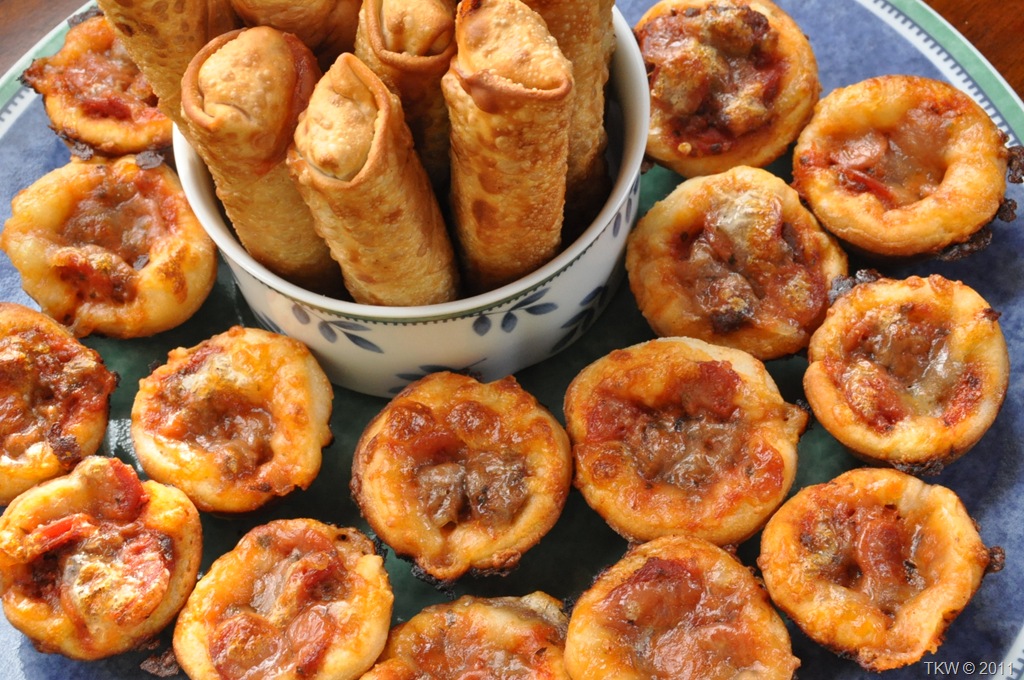 Ingredients
1 can Pillsbury Pizza Crust
1 package eggroll wrappers
1 lb. Italian sausage
4 oz. pepperoni, diced
1 1/2 cup shredded mozzarella
Pizza Sauce
1 can (6 oz.) pizza sauce
12 oz. water (2 cans worth—saves on dishes)
1/2 tbs. garlic powder
1/2 tbs. onion powder
1 tsp. oregano
1/4 tsp. red pepper flakes
1/2 tsp. salt
Instructions
Preheat oven to 425F.  Roll out the Pillsbury Pizza Crust on a lightly floured surface until its 1/4" thick.  Cut into 2 5/8" circles and line mini muffin pan, pressing the dough into the wells, set aside.  Cook the Italian sausage over medium high heat until browned, drain and set aside to cool.  Mix all the ingredients for the pizza sauce, add the diced pepperoni and cooked sausage, mix well.  Fill each of the dough lined muffin cups with the mixture, set remaining mixture aside.  Top with 1/2 cup shredded mozzarella.  Bake for 12 to 15 minutes or until the edges of the dough are brown and the cheese is hot and bubbly.
Heat frying oil to 350F.  To the remaining pizza filling mixture add 1 cup of shredded mozzarella and mix well.  In each eggroll wrapper, add 1/4 cup filling and roll up, use a water moistened finger tip along the edge of the eggroll wrapper to seal, repeat until all the filling is used.  Deep fry the stuffed egg rolls for 2 to 3 minutes or until golden brown.
The Kitchen Witch http://www.thekitchenwitchblog.com/

Click to Print a Recipe Card