I've had a grueling week, worked at least 70 hours and lost my sanity more than once.  The only thing keeping me hanging on, is the fact that the temperature is rising and knowing that riding season is not far off for those of us in the Northern Tundra.
Here are a few pictures that I found on the internet that I found bizarre, interesting and maybe disturbing in some cases.
How many friends of your friends are clamoring to go for a ride with you?  If you owned this bike, you can take them all on the same bike, if you want.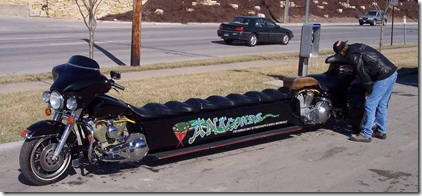 Did my plumber finally buy a bike?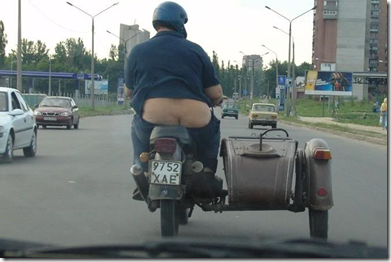 Ape hangers can look cool, but seriously? Sometimes more is just more and not better.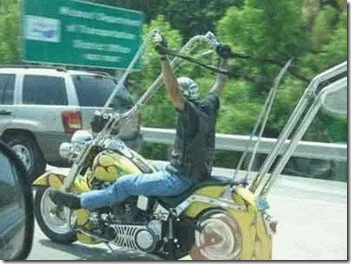 If you are going to dream big, build big; but it will cost you $300,000.  How do you drive that thing?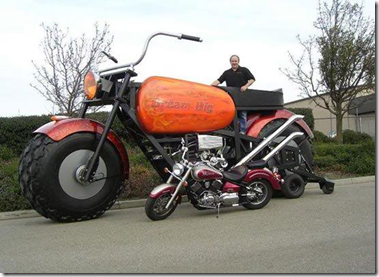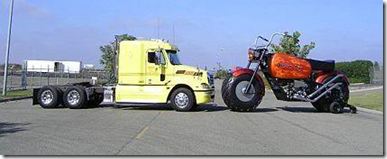 Here's an unusual bike with a great purpose.  A totally accessible bike for a wheelchair confined person, built by Boss Hoss.  How cool is that?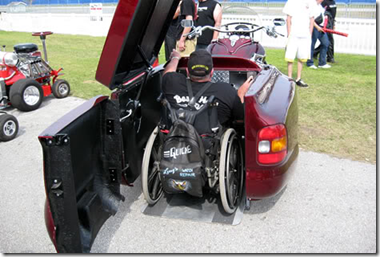 Maybe the sign should read "Missile Parking Only"?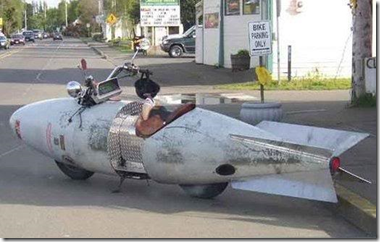 What a fatty…I'm talking about the tire of course.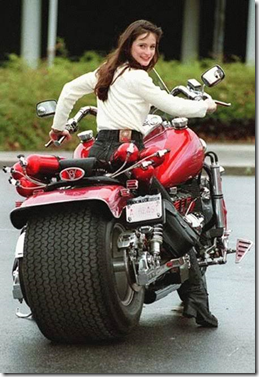 This bike makes a statement, I think the rider makes a bigger stranger statement.