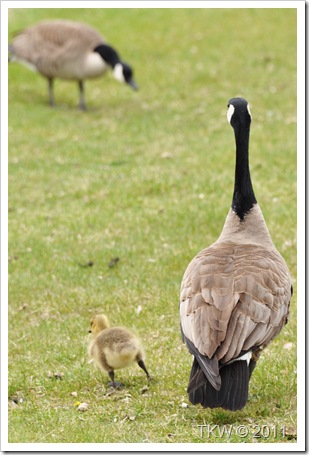 McGyver was driving down the river road this morning when he spotted some geese and their goslings.  He called me immediately and said "I don't if you have a Mother's Day post planned but there are some adorable yellow fluffy goslings you might want to photograph".
I slept in this morning (which felt great) but made me feel I was behind on my plans for the day…catching up on Google reader, gardening, getting posts ready and of course cooking a nice meal for Mother's Day.  But sometimes you have to let the plans of the day fall away so you don't miss out on another opportunity.
With my camera (and new Nikkor 28mm to 300mm lens) in hand, I gathered the dogs and headed to the river road.  It was a delight watching the mother geese and their goslings.  It emphasized to me that motherhood is universal and to be cherished.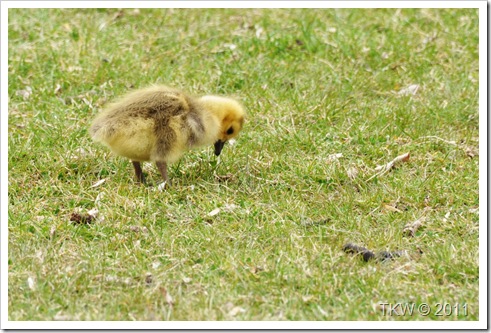 I haven't caught up on my Google Reader, I haven't got any posts ready for the week and I haven't even started on dinner.  Matter fact the only thing that I've caught up on is my sleep and my appreciation for Mother's Day.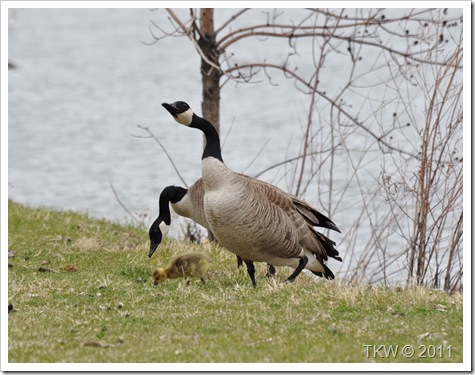 Happy Mother's Day to all the mother's, human and otherwise.