Ask my family what their favorite Seafood is? Shrimp, they'll cheer! Ask my family what their favorite starch is? Pasta, they'll cheer! Ask my family what their favorite meat is? Bacon they'll cheer! Ask the doggies what's their favorite? And they'll cheer, EVERYTHING!
Poor Summer thinks she's a Circus dog, until she looses her balance and tips over.
McGyver and I couldn't stop laughing!
Summer dog finally succeeded, but then she thought every noodle was for her.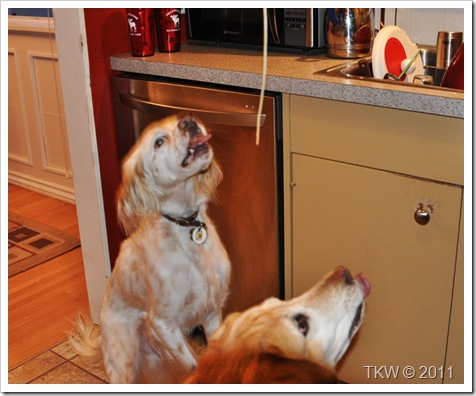 Becca dog had something different in mind (see those greedy little eyes?).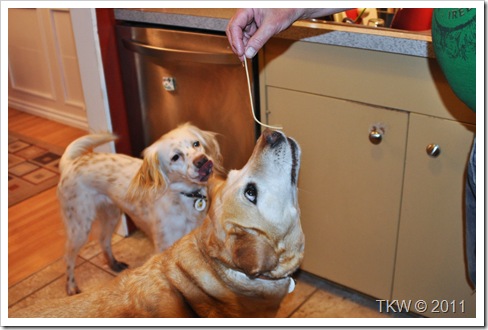 I couldn't go wrong with Shrimp, Pancetta and Spaghetti.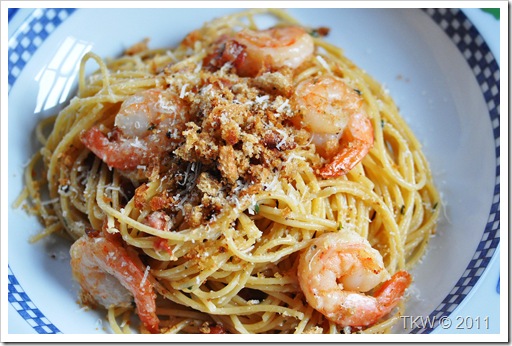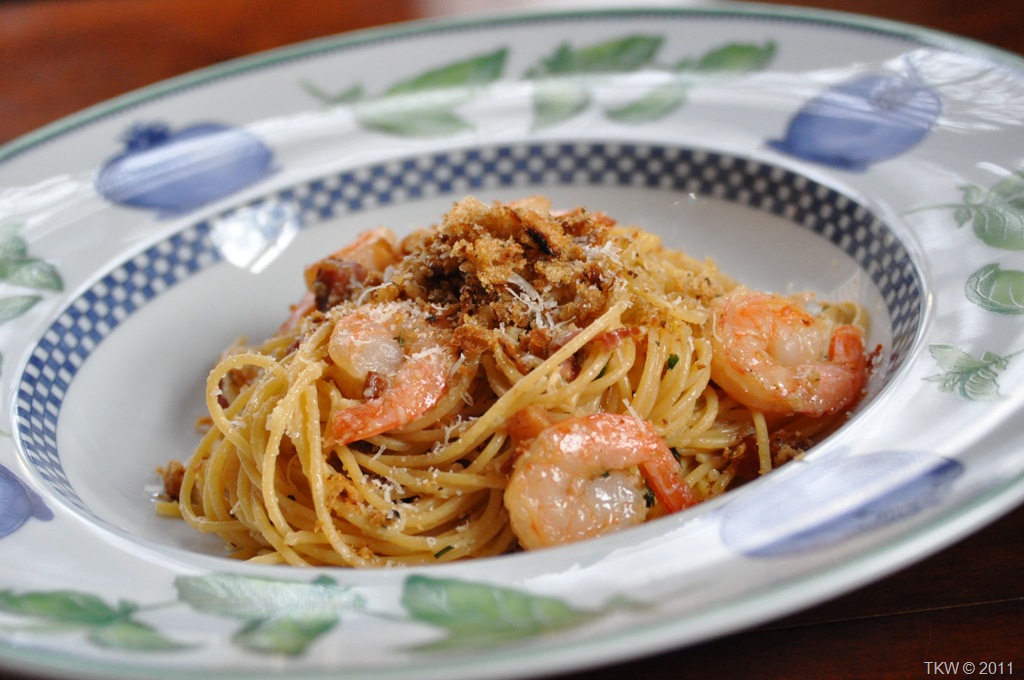 Shrimp and Pancetta Spaghetti
2016-06-13 20:03:18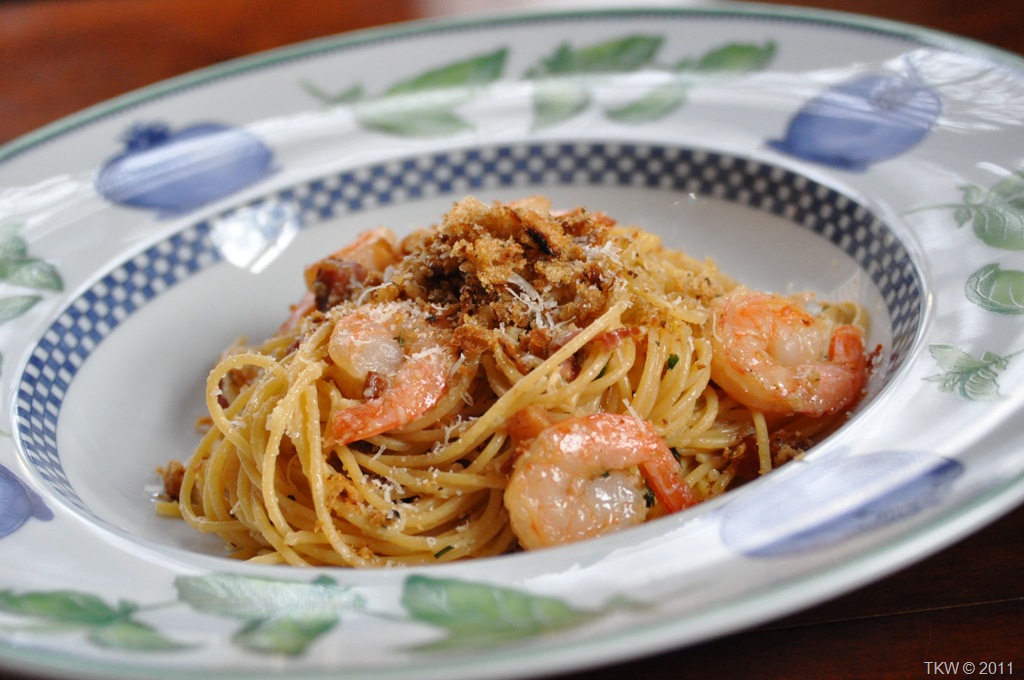 Ingredients
16 oz. dried spaghetti noodles, cooked
3 oz. pancetta, diced
1/4 cup olive oil
2 tbsp. butter
2 to 3 cloves garlic, minced
8 oz. peeled shrimp
1 tbsp. chopped fresh thyme
Juice of 1 lemon
Salt and pepper, to taste
1/2 cup grated parmesan, plus more for the table
1/4 cup toasted bread crumbs
Instructions
In a large fry pan, cook pancetta over medium high heat until crispy.  Using a slotted spoon, remove from pan and drain on a paper towel.  Set aside.  To the left over fat add olive oil and butter.  Saute the garlic for approximately 2 minutes.  Add shrimp, thyme and lemon juice.  Cook until the shrimp turns pink.  Add the noodles, pancetta and cheese.   Toss/mix well. Add salt and fresh ground pepper to taste.  Serve immediately and top with toasted bread crumbs and extra parmesan cheese.
The Kitchen Witch http://www.thekitchenwitchblog.com/

Click to Print a Recipe Card