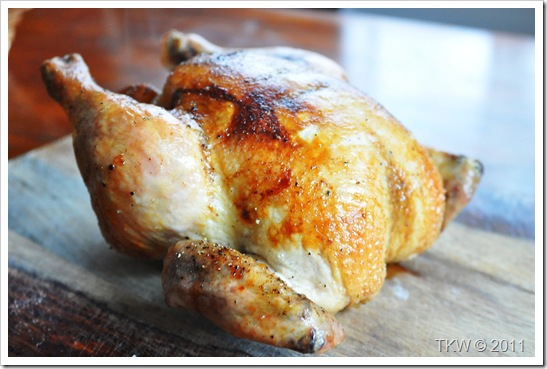 Only 4 ingredients: Chicken, butter, salt and pepper. The perfection of this roasted chicken isn't hours of brining or fantastic, or even exotic ingredients and seasonings, it's the cooking method and the butter. Oh my, what the butter does to this chicken. The butter transforms a regular chicken into a super succulent, super moist meat with wonderfully crunchy skin.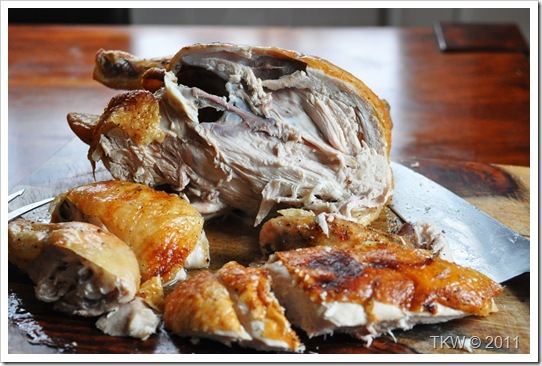 It was all I could do to resist from pulling the skin off and shoveling it in my mouth, it's all for me, me, me. I confess that I didn't resist completely as little tidbits here and there seemed to drift naturally into my mouth and disappear down into my gullet.
Slow roasted chicken is exactly that, slow roasted…a perfect weekend family meal headliner. Speaking of family, this couldn't be more kid friendly, with just a few ingredients, what's there to hate?
Note: it's important for follow the cooking directions carefully in order to attain the moistest chicken with crispy skin. The cooking method is loosely adapted from America's Test Kitchen.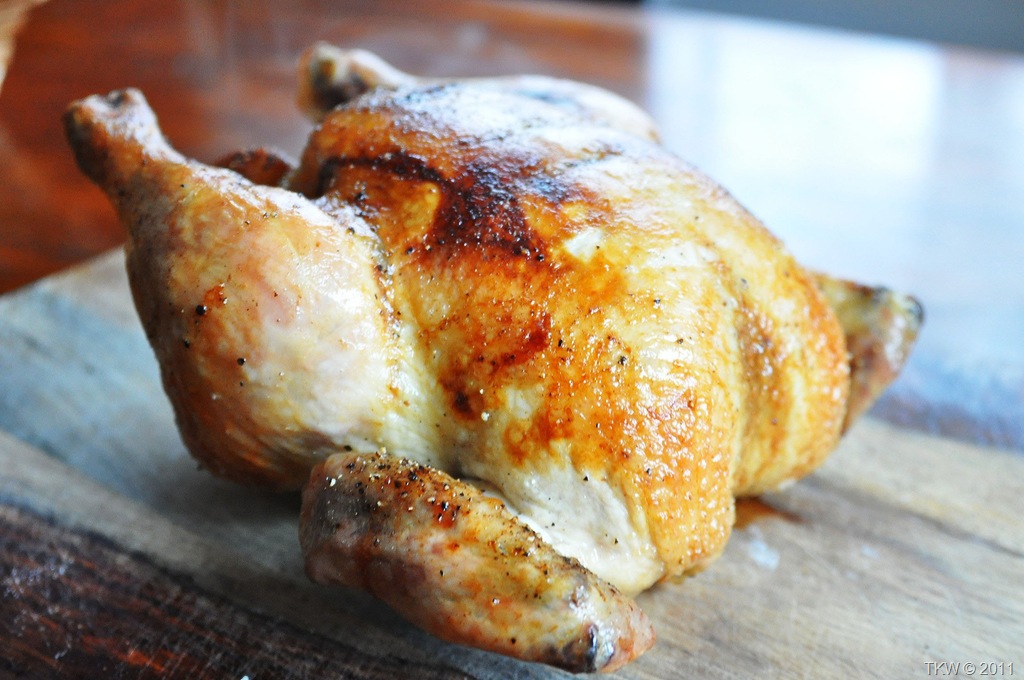 Roasted Butter Chicken
2016-06-13 14:46:33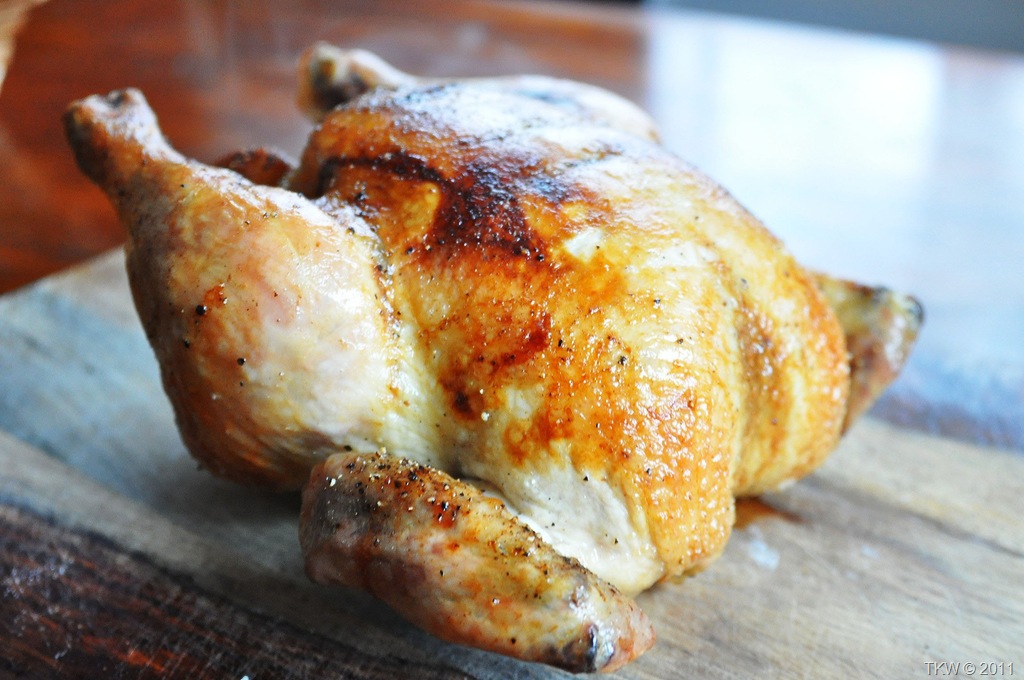 Ingredients
1 whole chicken, 3 1/2 to 4 lbs.
1/2 cup butter, softened slightly and thinly sliced (1 1/2 to 2 tbsp. set aside)
Kosher Salt and Fresh Ground Pepper
Instructions
Preheat oven to 375F.  Rinse and clean chicken, pat dry.  Using your fingers carefully slip them under the skin and separate the skin from the flesh in every place possible.  Be careful not to tear the skin.  Slide the thin slices under the skin and distribute evenly.  After all except 1 1/2 to 2 tbsp. of the butter is under the skin, gently massage the butter to spread out over as much of the meat as possible.
Melt the remaining butter and brush it over the outside of the chicken.  Liberally sprinkle with kosher salt and black pepper.  Place chicken on a rack breast side up in a roasting pan.  Roast breast side up for 45 minutes.  Remove from the oven, turn the oven down to 200F then carefully turn the chicken over so it is breast side down.  Roast the chicken for an additional hour.
After 1 hour, turn the oven up to 400F and roast for 10 more minutes, next remove the chicken from the oven and turn it back to breast side up.  Place back in the oven for another 10 to 15 minutes or until a meat thermometer reaches 170F to 175F.
Let rest before carving, and get ready to smack hands as they try to pull the chicken skin off and eat it before dinner.
The Kitchen Witch http://www.thekitchenwitchblog.com/

Click to Print a Recipe Card