Wowser, it's been a hectic couple of weeks.  Finally our much anticipated visit from our granddaughter and her Mom and Dad was upon us.  This was their first visit to Montana, a whirlwind  chaotic visit to be sure.
You know how you've got things planned out?  A sort of itinerary to keep focused.  Let's just say my master plan got a huge overhaul days before the visit.  Our original plan was to stay in Great Falls one day, go to Glacier National Park for an over-nighter, spend two days at the cabin and finally one more full day here at home before shipping off Dan, Brandy and Taylor.  The idea was to give a leisurely day right after they got here, and one before they left so that laundry and packing could be done, but….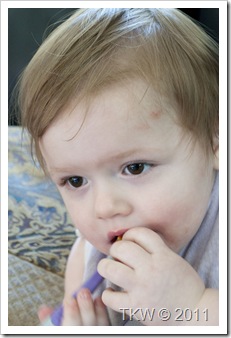 It was also Grandma and Grandpa HoHo's 60th wedding anniversary.  That's not a typo, 60 years together!  Grandma and Grandpa HoHo spent their honeymoon in Yellowstone National Park with just them and 6 other family members.  Romantic, right?  They love Yellowstone!  To commemorate their 60th Anniversary they decided to head back to Yellowstone.  60 years ago they had six other family members go with them (not exactly romantic).  This year ended up being no different, believe it or not, they spent their anniversary with six other members of their family (again not so romantic).
Daniel loves his Grandma and Grandpa HoHo and they love him, they just couldn't stand being so close together and not getting to see each other (Dan lives in Florida now).  The Master Plan changed.  Now we were doing two days upfront here in Great Falls, two days in Yellowstone, one day at the cabin and fly out the next day.  Addition to the plan…Grandma and Grandpa HoHo will come up to the cabin with us and up to Great Falls and then spend a couple of days with us after Dan, Brandy and Taylor leave.
Montana is a large state, as a matter of record it is the 4th largest state in the U.S.  Part of Yellowstone is in Montana, the South West corner to be exact.  Great Falls is located North West (not too far from Canada) area, in other words the only thing between us and Yellowstone is a small mountain range called the Rockies.  A lot of time was spent on the road…traveling through the mountains, with multiple cars, two dogs and an 18 month old.  Can we say, adventure!
It was chaos & kisses the whole time, but worth every minute.
Here are some pictures to share.  Now I'm off to shampoo spilt milk on carpets, vacuum dog hair, clean cookie crumbs and do mounds of laundry…the usual aftermath cleaning from a chaotic family visit.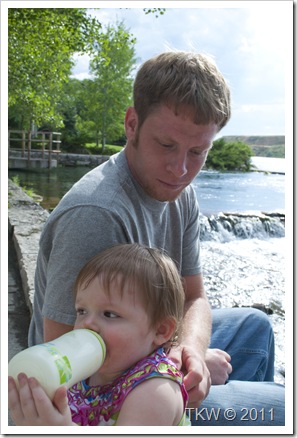 Giant Springs State Park, Great Falls, MT.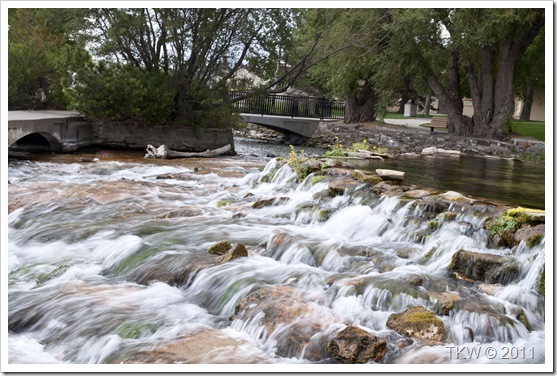 Notice how the Baby boy is playing Xbox and he had an iPad on his lap…a typical scene since he had foot surgery.  Not typical, snuggling with his niece at the same time.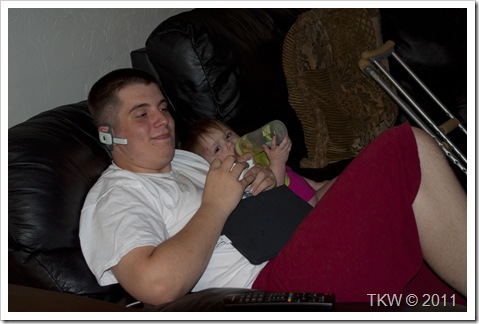 Black Eagle Dam, Great Falls, MT.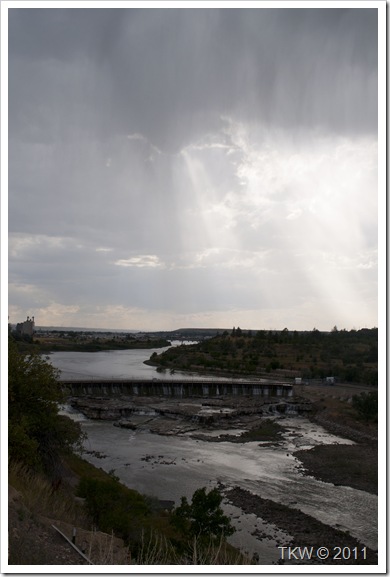 Setting up at Grant Village Camp, Yellowstone National Park.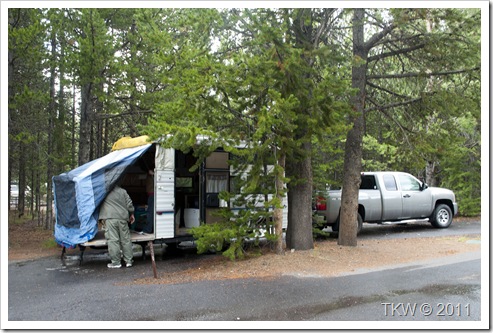 Mammoth Hot Springs, Yellowstone National Park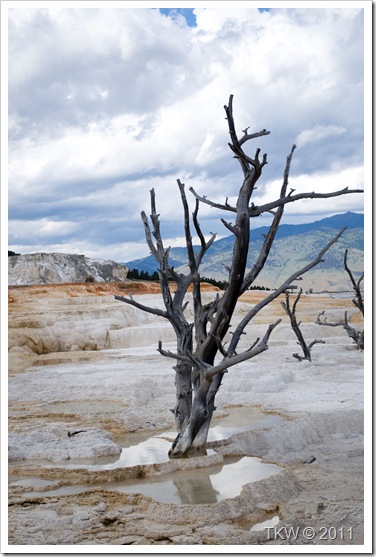 Before I get inundated with a zillion questions about Grandpa HoHo and his Michael Jacksonish gloves.  His hands are very sun sensitive, and these were the lightest weight gloves he could find.  Plus when you are 82, you can wear any darned thing you want to.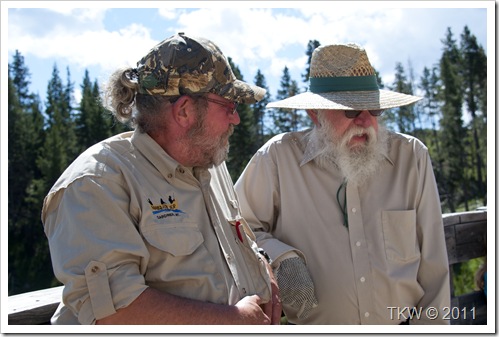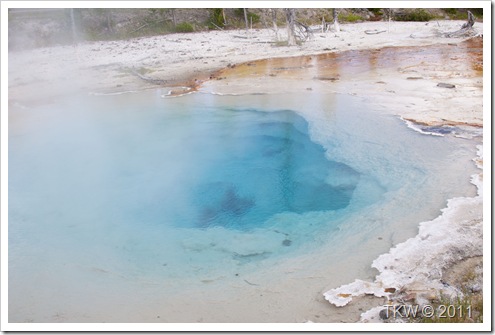 Isn't Grandma HoHo absolutely adorable in her pink hat and Diva sunglasses!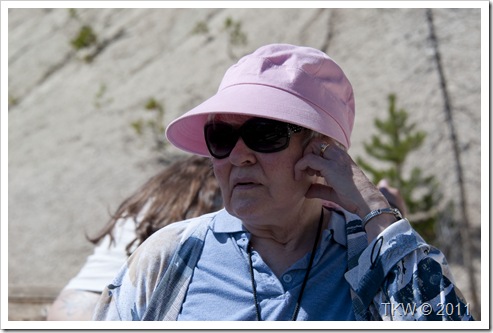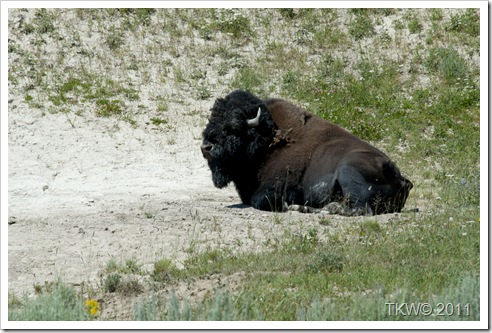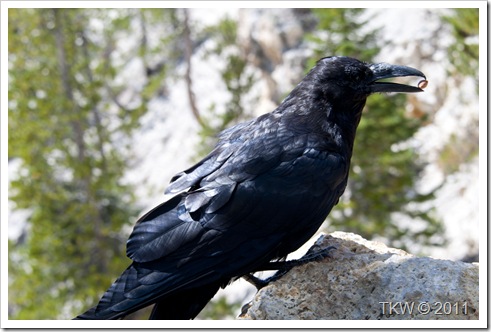 I love waterfalls, I must have taken hundreds of pictures of them.  There is something about waterfalls that are so majestic and serene at the same time.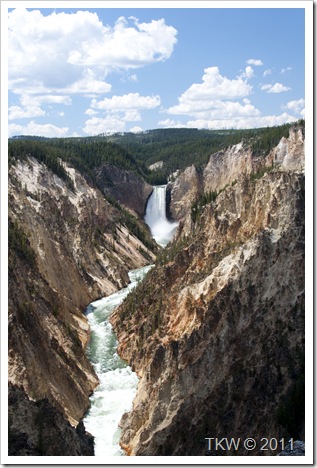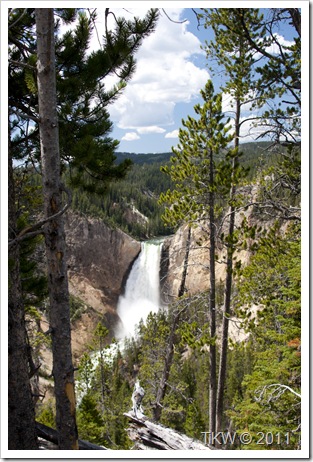 Up at the cabin…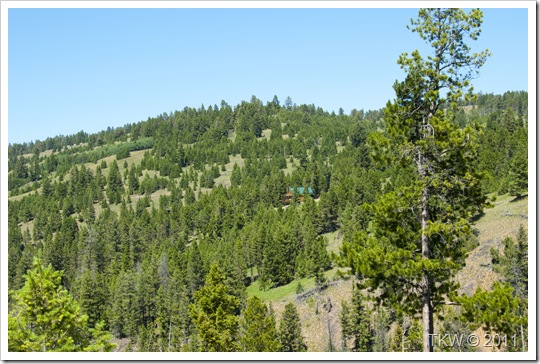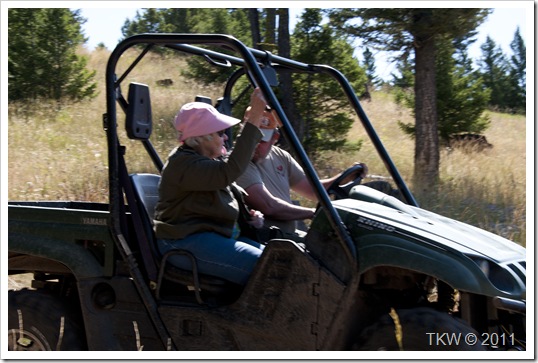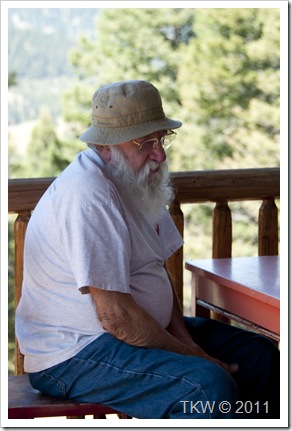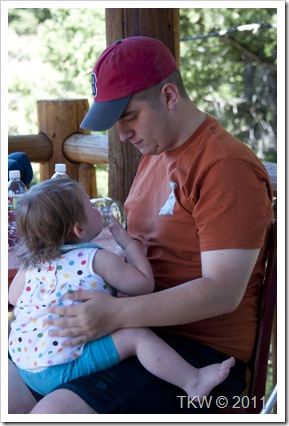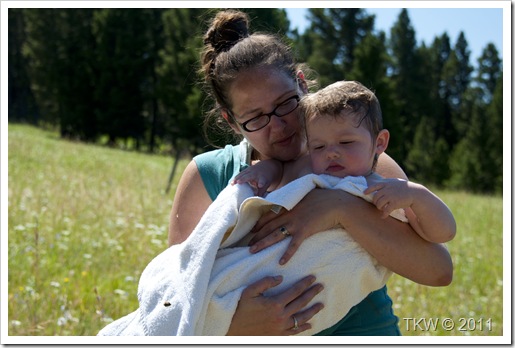 I did a little photo shoot of my wonderful granddaughter Taylor.  I'd love for you to tell me which photo you like the best.  A little side note here, I take pictures of food, not active toddler's.  What  a difference, my food doesn't move…
one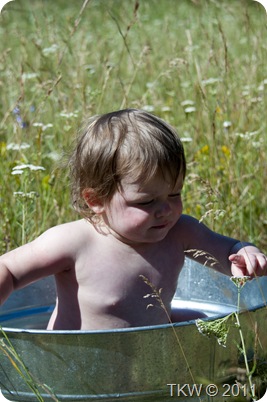 two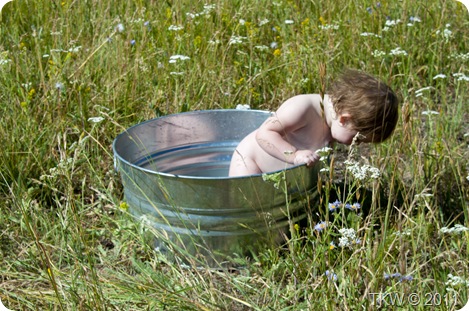 three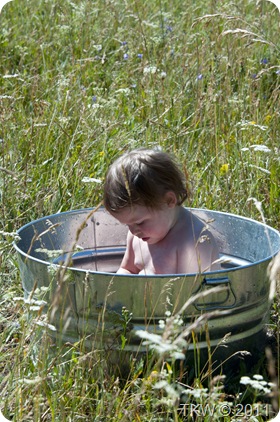 four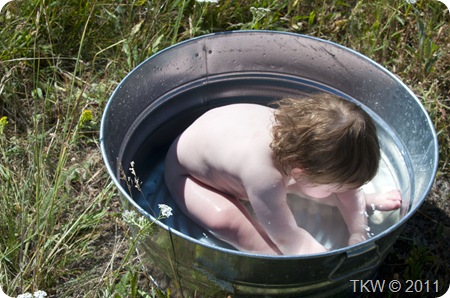 five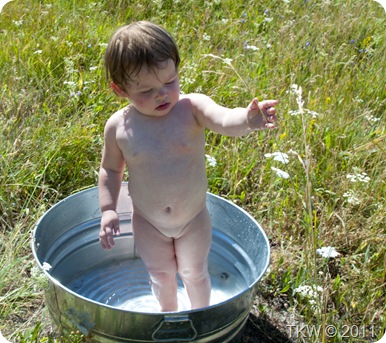 six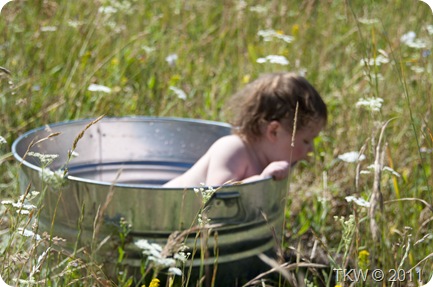 just for fun