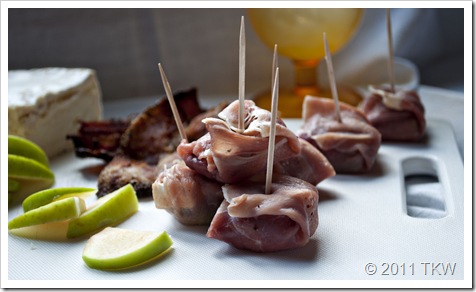 Just a quickie post. I made these little gems over Labor Day Weekend with no intention of making a post about them. Actually I had no intention of making them, but somehow they came to be after rooting around the fridge for a little something to tie us over until dinner. After making them I decided that they were too good not to share! And they were so simple to make!
These little 'appletizers' had everything going for them. The creaminess of brie and the sweet crispness of a green apple all wrapped up nicely in a slightly salty blanket of prosciutto. I happened to have some leftover peppered bacon so I added that to a few of them, the pepper flavor was a nice touch but certainly not needed…unless you have leftover bacon that you want to use.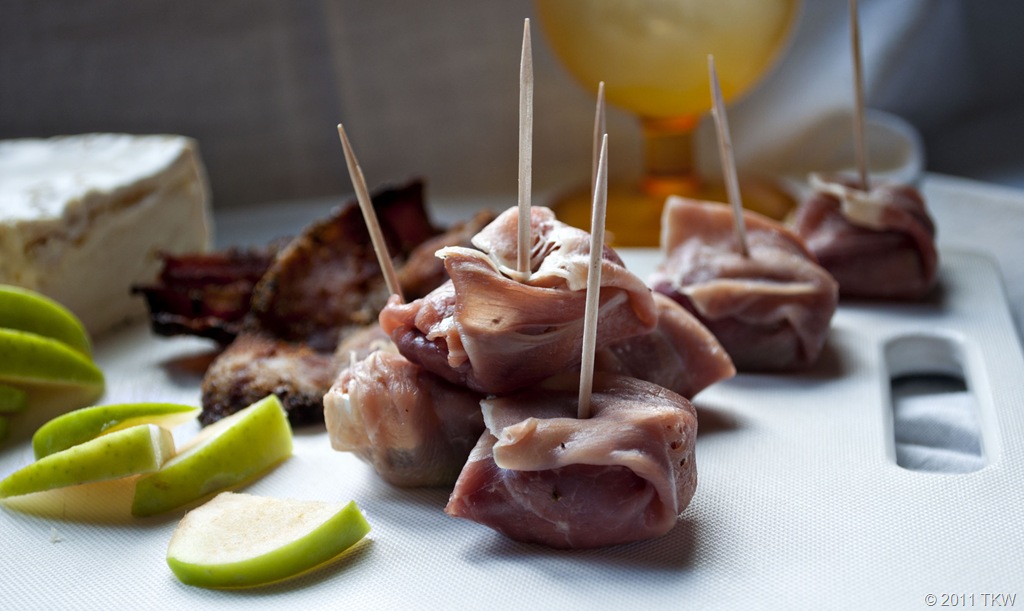 Prosciutto Appletizers
2016-06-13 13:51:24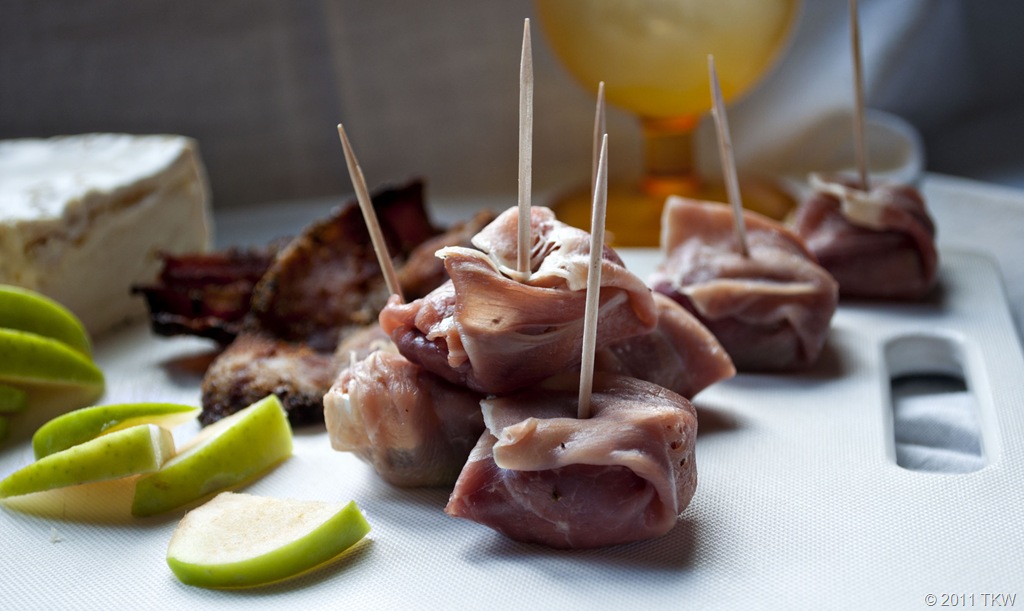 Ingredients
1 16 oz. pkg. thinly sliced prosciutto
3 oz. Brie or Camembert
1 green apple, cored and thinly sliced
2 slices Peppered bacon, cooked crisp (optional), cut into small pieces
Instructions
Cut the thin apple wedge into thirds and thinly slice the brie and cut into thirds.  Cut the prosciutto in half crosswise to make to pieces.  To the center of the halved prosciutto, add a piece of brie, apple and bacon if desired.  Wrap the Prosciutto around the filling and secure with a pick.  Makes approximately 32 appletizers.
The Kitchen Witch http://www.thekitchenwitchblog.com/

Click to Print a Recipe Card