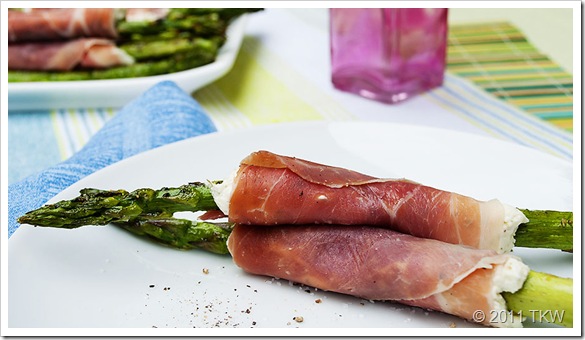 As I was rummaging through my photos for My Seven Links post, I stumbled across these photos and I realized that I have not posted them yet. Asparagus is possibly one of the most beautiful vegetables, certainly one of the most photogenic. Seriously, I love taking pictures of asparagus almost as much as I love to eat it.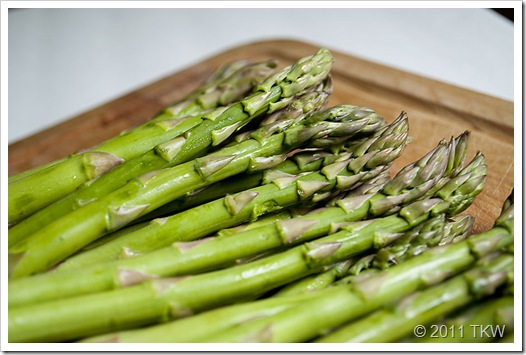 Have you ever been talking with someone, and invariable the topic turns to food (especially when you are hungry)? Someone starts talking about something that they just loved. Every detail is recounted, the time, the place, the smells and naturally the taste.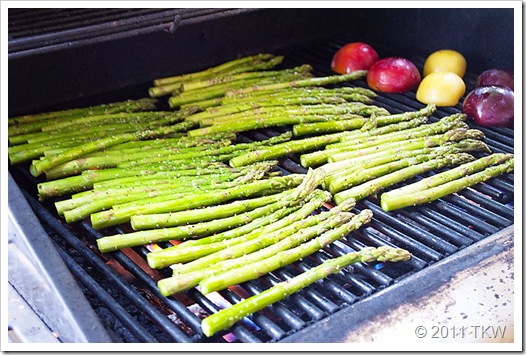 (Why so many asparagus? I was grilling asparagus for my Asparagus and Gruyere Tart, plus I was grilling pluots for some Grilled Pluot Jam. Quite the multi-tasker, heh?)
I was talking with my youngest granddaughter's mother, when she began telling me about this little bistro that she used to waitress at. She loved the asparagus wrapped in Boursin and prosciutto. Her face was animated and I think I detected a bit of drool on the edge of her lips. She was so passionate about it that I just had to try and recreate it for her.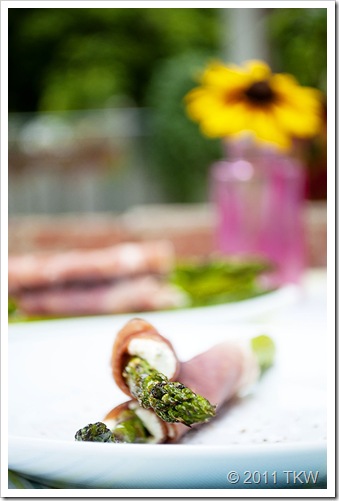 The asparagus is grilled until it's a nice tender crisp, then it's wrapped in a cloud of spreadable Boursin and thinly sliced prosciutto. So simple and slightly salty and creamy and crunchy and light and beautiful. I'm sure if you could see my face right now, it would be animated.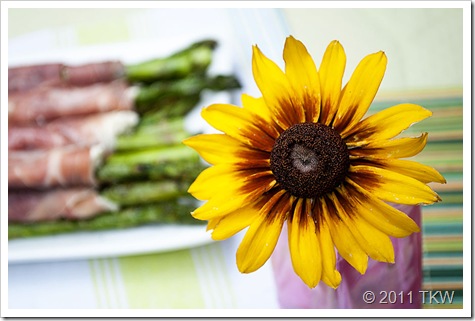 The last of the summer flowers…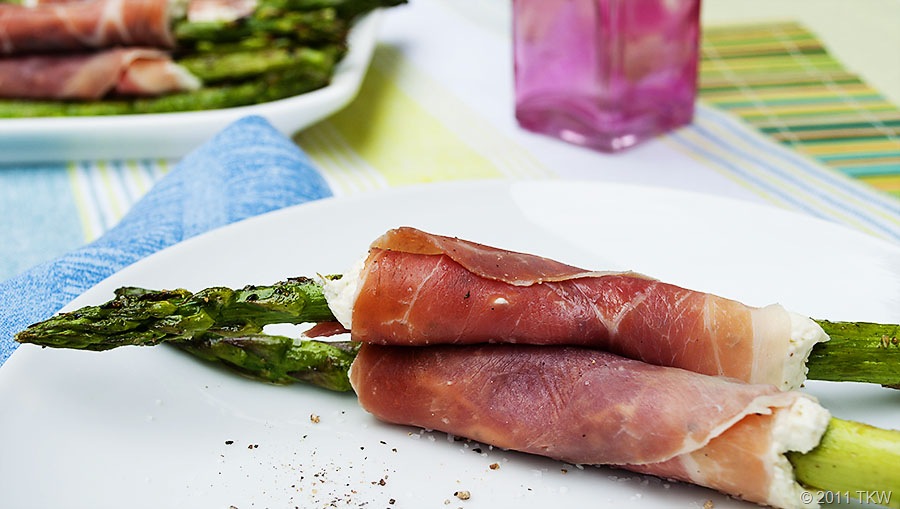 Grilled Asparagus Wrapped in Boursin and Prosciutto
2016-06-13 13:17:47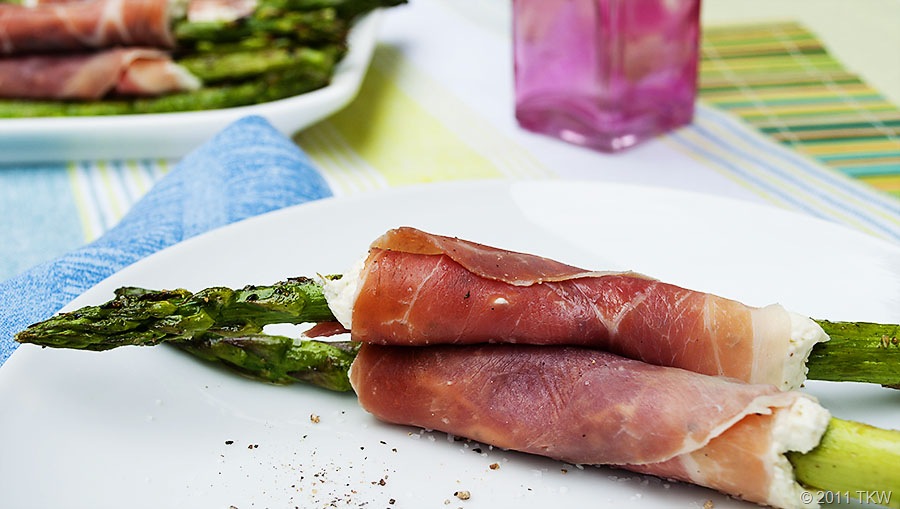 Ingredients
12 Asparagus
6 thin slices prosciutto, halved crosswise
1 (6,5 oz.) tub of spreadable Boursin cheese
1 tablespoon Olive oil
Salt and pepper
Instructions
Lightly coat asparagus in olive oil, generously salt and pepper. Over high heat, grill the asparagus, turning every couple minutes or so, until the asparagus becomes tender crisp, about 8 minutes. Let cool. Place 1 tablespoon of the Boursin on a half slice of the prosciutto, spreading it out in a line crosswise. Press an asparagus spear into the cheese wrap the prosciutto around the cheese and asparagus. Repeat until all the asparagus is wrapped
The Kitchen Witch http://www.thekitchenwitchblog.com/

Click to Print a Recipe Card