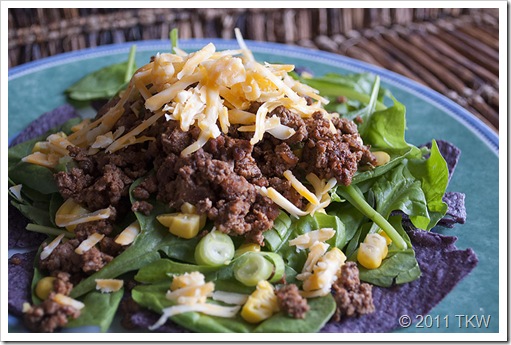 Little packages of taco seasoning are so convenient. Taco's are always a crowd pleaser in my house, probably across the nation if one was to judge by the number taco fast food eateries. I'm not against convenient packaged food, but homemade is unequivocally better. So many of the pre-packaged food products are just as easily made at home and most likely the ingredients are already in the pantry.
There is also something to be said for being able pronounce the ingredient list. Here is an ingredient list from a popular taco seasoning mix (not listed in order):
"Maltodextrin, chili pepper, onion powder, spice, yellow corn flour, modified corn starch, garlic powder, partially hydrogenated soybean oil, cottonseed or sunflower oil, silicon dioxide & ethoxyquin"
Eth-o-what? I'm familiar with Maltodextrin, corn starch, partially hydrogenated, and silicon dioxide but I've never heard of ethoxyquin. So I went to the great internet resource Wikipedia and read this:
"Ethoxyquin is a quinoline-based antioxidant used as a food preservative (E324) and a pesticide (under commercial names such as "Stop-Scald"). It is commonly used as a preservative in pet foods to prevent the rancidification of fats. Ethoxyquin is also commonly used in spices to prevent color loss due to oxidation of the natural carotenoid pigments."
It's also used as a pesticide? I realize it is used differently in food, but still it seems a bit concerning. I read on and the very next sentence was:
"There has been some speculation that ethoxyquin in pet foods might be responsible for multiple health problems."
Again I realize that it is probably different than what is used in the seasoning mix, but it still doesn't endear me to the pre-packaged mix.
I stopped buying the packets and developed my own taco seasoning mix. My poor family went through the "it taste like chili" to the "it's too hot", "it's too mild" and the ever helpful "It just isn't right". Finally I came up with what suits our palate, you can use the recipe as a springboard to make it suit your taste.
The recipe is for the equivalent of one seasoning pack but it could easily be made in larger batches. It's nice to always have some on hand, simply use 2 tablespoons (more or less depending on your preference) for every pound of meat.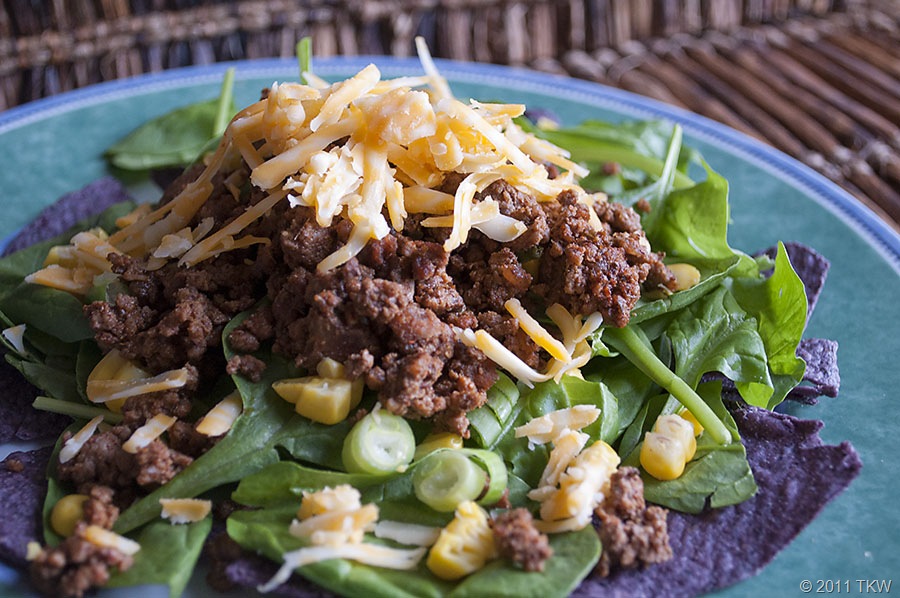 Taco Seasoning Mix
2016-06-13 10:34:41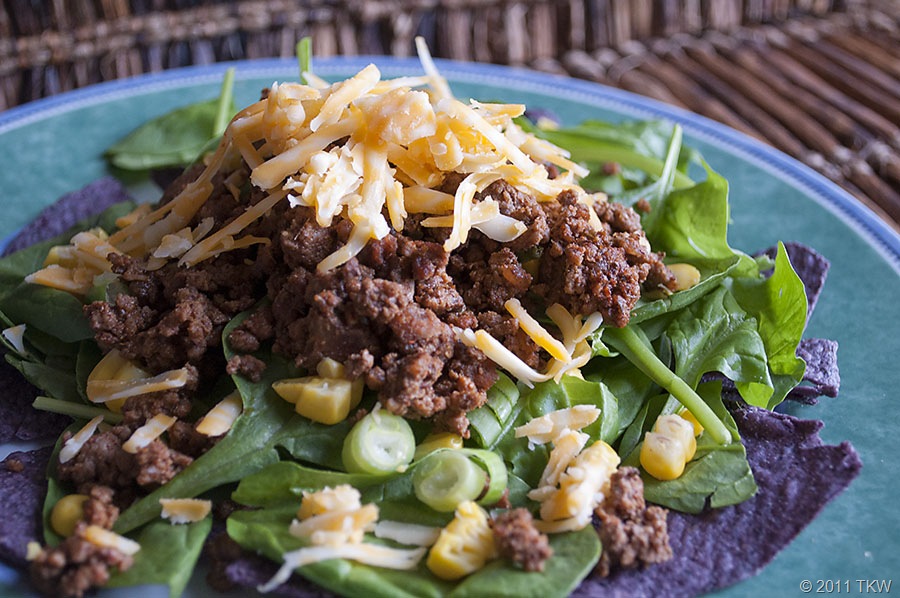 Ingredients
2 teaspoons chili powder
1 teaspoon salt
1/2 teaspoon cumin
1/2 teaspoon garlic powder
1/2 teaspoon onion powder
1/2 teaspoon paprika
1/2 teaspoon cornstarch
1/4 teaspoon oregano
1/8 to 1/4 teaspoon cayenne pepper
Instructions
Mix all the ingredients together and store in air tight container.
To prepare:  Cook ground meat until no longer brown and cooked all the way through, add seasoning mix and 1/2 cup of water.  Bring to a boil and turn down to a simmer.  Let simmer for a minimum of 10 minutes.  Serve in your favorite shells, on a salad, in a dip etc.
The taco seasoning can also be mixed into 1 cup of sour cream for a quick and tasty dip.
The Kitchen Witch http://www.thekitchenwitchblog.com/

Click to Print a Recipe Card