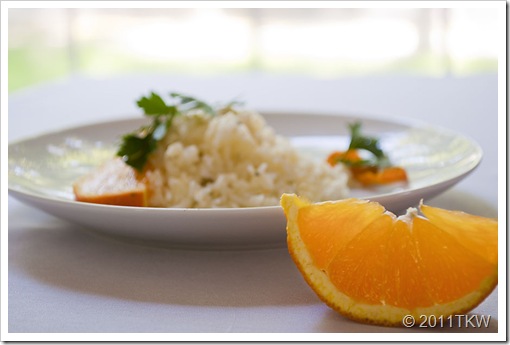 I love it when the aroma of a dish evokes a mood or a sense of place. It also amazes me how a few simple ingredients can make a dish powerful. Rice is virtually a blank palate ready for an artist to turn the humble grains into something memorable.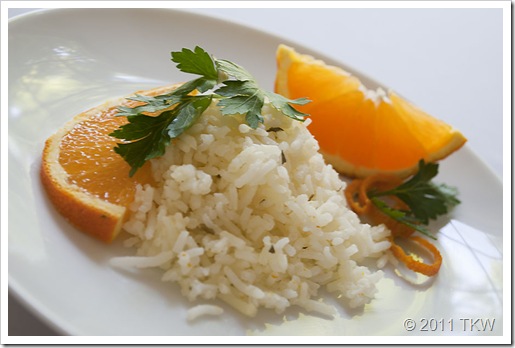 For this blank palate I choose to use a much under utilized spice in my pantry. Tarragon is one of the four herbs in the French fines herbes and it is the showcased herb in the classic Béarnaise sauce. If you haven't had the pleasure of tasting tarragon, the best way to describe the flavor is a slight anise or licorice taste. Not too over powering, trust me, I am not a fan of black licorice, but tarragon is really delicious in my book.
Basmati a.k.a. "queen of fragrance or the perfumed one" is wonderfully fragrant on it's own. With the addition of tarragon, orange zest and the juice of an orange to the rice, it sent me swooning. The citrus aroma drifting up from the rice was refreshing and light, the tarragon smelled warm and comforting. Who would believe that a humble grain of rice could be so inspiring?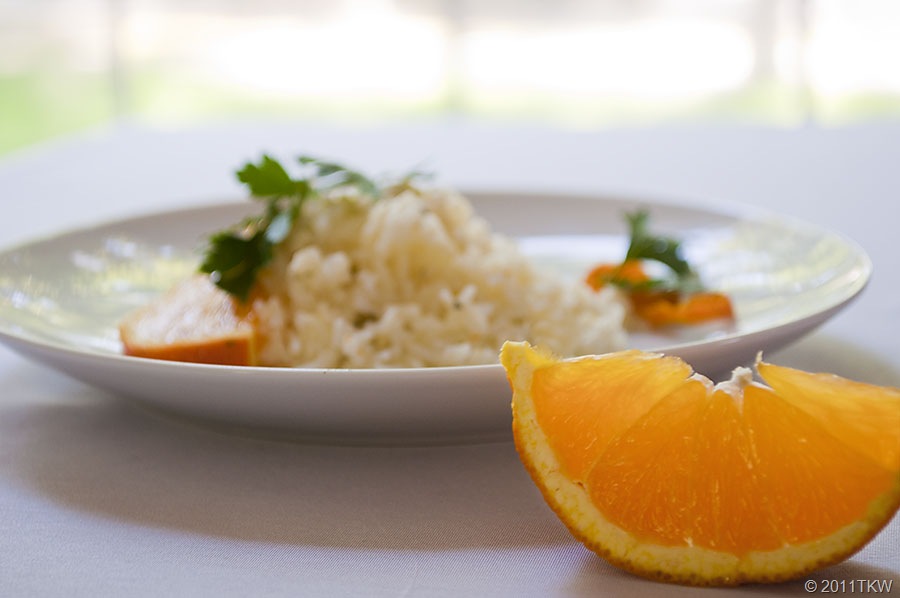 Orange Tarragon Basmati Rice
2016-06-13 10:32:34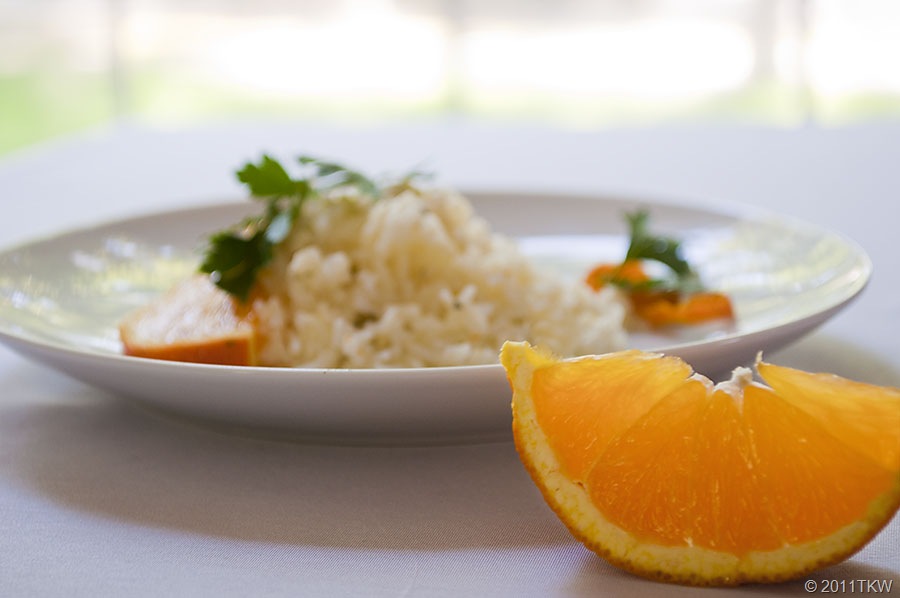 Ingredients
1 cup Basmati rice
1 orange, zested and juiced
Water, enough to make 1 1/2 cups when added to juice
1 tablespoon butter
1 teaspoon dried tarragon
1/2 teaspoon salt
Instructions
Rinse the rice three times by covering the rice with water and then draining.  In a medium sized pot add the rice.  Add enough water to the orange juice to make 1/2 cups, pour over the rice and let sit 30 minutes.  Add the butter, tarragon and salt.  Bring to a boil then reduce heat to a simmer and cover.  Simmer until all the water is absorbed and the rice is tender, about 20 minutes.
The Kitchen Witch http://www.thekitchenwitchblog.com/

Click to Print a Recipe Card