There is so much to do between now and the up coming holidays.  Especially since I hate shopping and put it off to the last moment!  There is also a lot more entertaining going on this time of year (which I love) so I've compiled six easy appetizers to stave off starving guests.
Brie en Croȗte looks like you went through a lot of trouble but it's actually very easy.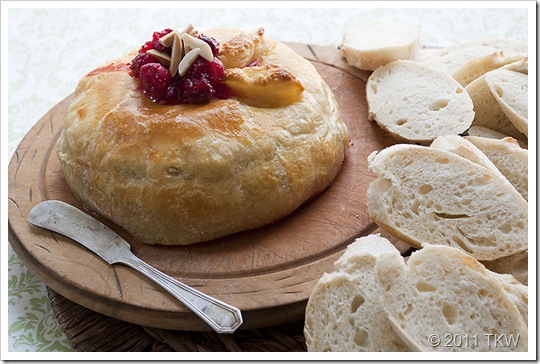 Caprese Kebabs are red, white and green.  While they may look like the Italian flag they are also the colors of Christmas.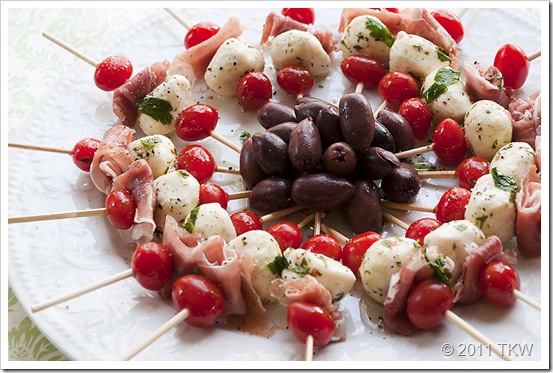 Crab Salad in Endive Boats, I love to use Belgian endive in place of chips.  Their natural shape lends itself to be filled with something as delicious as crab salad.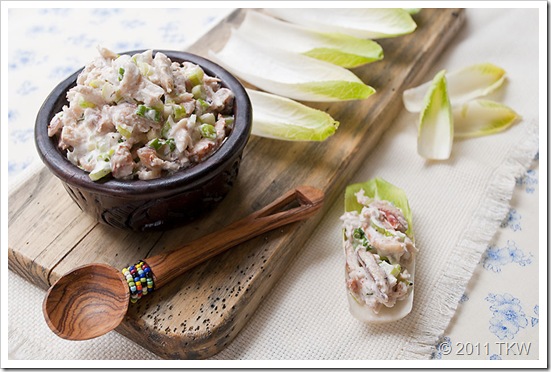 Old Bay Cucumber and Shrimp Sliders were the most popular appetizer I served at the last party I attended.  Party goers love shrimp, but what kept them coming back for more?  They loved the sauce and couldn't figure out exactly what was in it.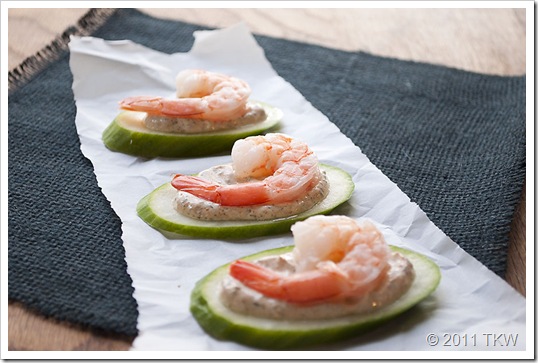 Artichoke Fillo Cups are basically artichoke dip piled into purchased fillo cups (of course you can make your own) then baked for 8 minutes and served hot.  What's nice about these cups is that you can fill them early on in the day and then bake them off just before serving.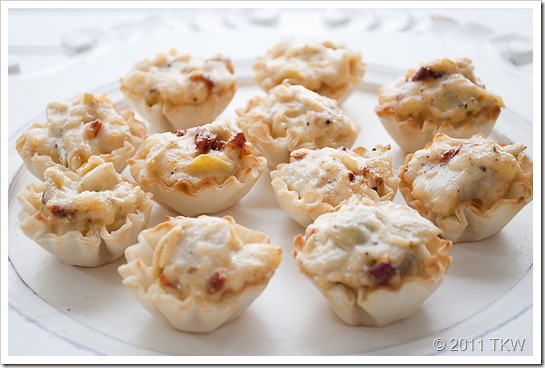 Greek Chicken Kebabs are small bites packed with a lot of flavor!  Lemon and rosemary are the star flavors accompanied with kalamata olives and feta cheese they make a pretty appetizer as well.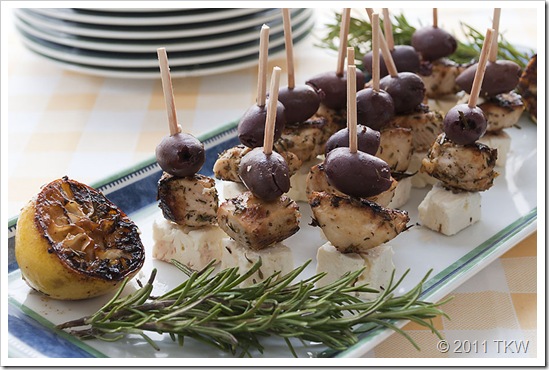 If these pictures have got you drooling and you want to make some, head over to my post at Pig of the Month for the recipes.