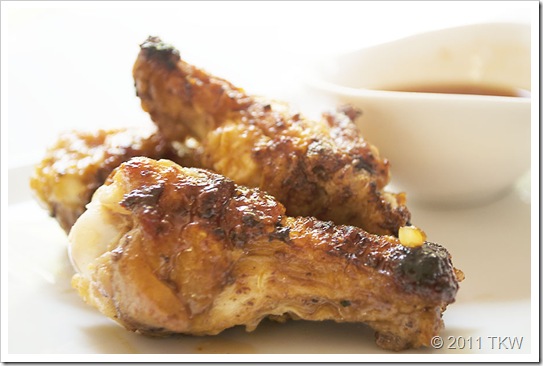 Isn't it amazing how small the chickens are getting these days. Who thought of 'Toy' chickens? Whoever did, they're a genius. Tiny chicken legs are the perfect messy finger food. Kidding…about the 'Toy' chickens, not about the little 'legs' being the perfect messy finger food.
These little legs are the easier to eat, meatier part of the chicken wing. The nice thing about the little leg, better known as the drummette, it that they are perfect shaped to be easy to hold, provide a few small bites and you only have one bone to dispose of.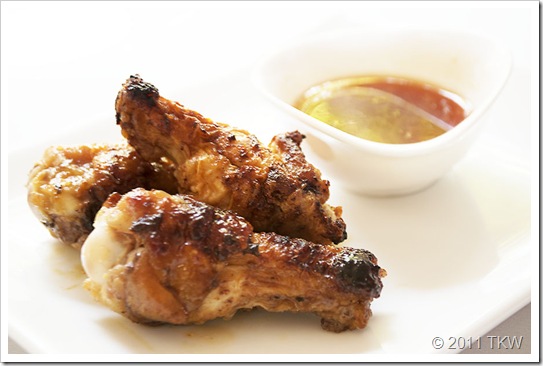 Drummettes are relatively inexpensive, they cost a little more than whole chicken wings. However. if you head over to your frozen foods section you'll see that you can buy large bags of frozen drummettes for about the same price as fresh whole wings, and you save yourself a little work. The other nice thing about drummettes are their consistent size which makes them a lot easier to cook.
I simply fried the drummettes and covered them in a sweet chili sauce/orange marmalade sauce. Like may tiny foods, they just don't seem to last long. One little drummette leads to another and before you know it, you have a bowlful of bones and no drummettes left.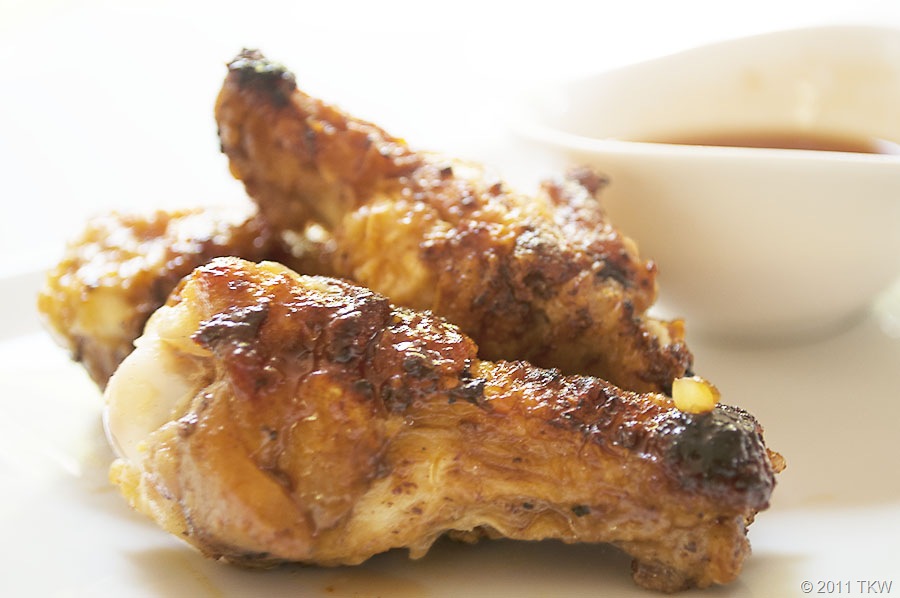 Sweet Chili and Orange Drummettes
2016-06-12 20:57:07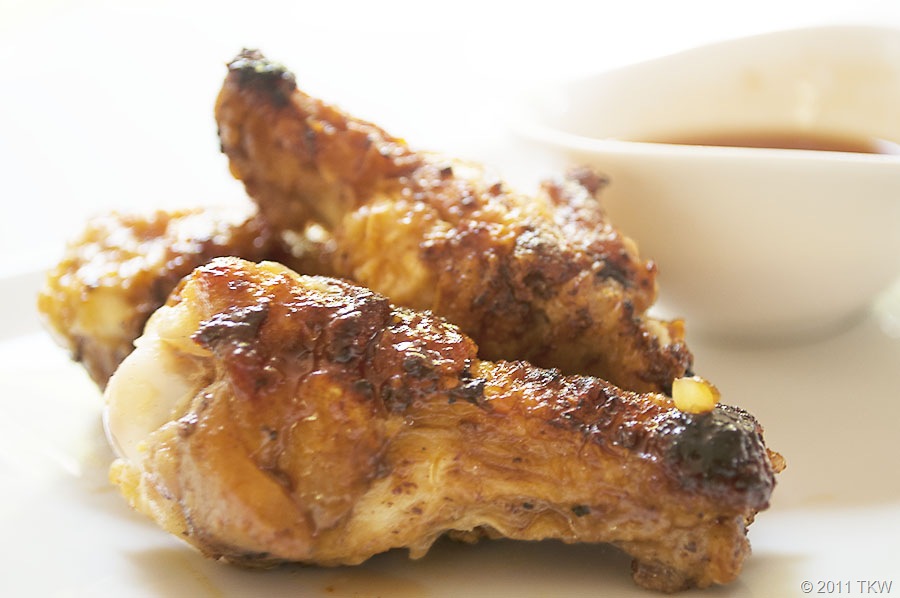 Drummettes
2 to 3 pounds drummettes
1 tablespoon canola oil
2 cloves garlic, lightly mashed
Salt and Pepper to taste
Sauce
1 teaspoon butter
1/2 teaspoon sesame oil
1 clove garlic, minced
1/2 cup sweet chili sauce
1/2 orange marmalade
2 tablespoons soy sauce
Instructions
Drummettes:  Wash and dry the drummettes. Generously salt and pepper chicken.  In a large frying pan, heat oil over medium,  add the garlic and cook for a few minutes to infuse the oil, remove the garlic cloves to prevent burning.  Add chicken to the pan and fry 20 to 25 minutes and drain on a paper towel.  If you need to cook in batches, keep drummettes warm in the oven.
Sauce:  In a small saucepan, heat the butter over medium heat.  Add the garlic and sesame oil, cook stirring frequently for 1 minute.   Add chili sauce, marmalade and soy sauce.  Cook sauce until the marmalade dissolves and the sauce becomes homogenous.  Keep warm until ready to serve.
When drummettes are done, toss with a little sauce and serve the extra sauce on the side.
The Kitchen Witch http://www.thekitchenwitchblog.com/

Click to Print a Recipe Card