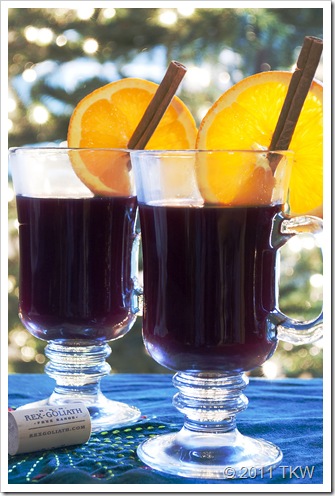 I've been making mulled wine for years.  It's one of my favorite cold weather drinks.  Mine is a spiced warm version of Sangria.  It's aromatherapy and relaxation in a mug.  Sensual and comforting, it's the queen of all warm boozy drinks.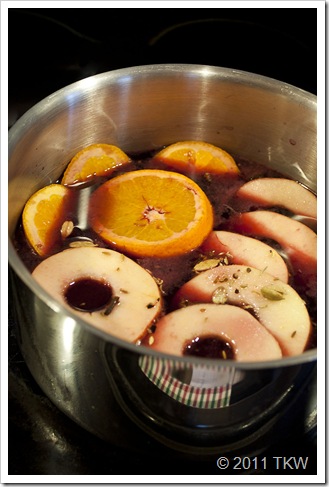 I've spent year's preparing this delectable delight, tweaking the recipe a little here and a little there.  This year I added something totally new…cardamom.  That was it, the magic ingredient that perfected my mulled wine.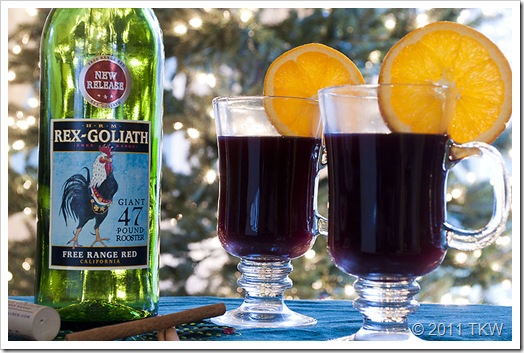 I also discovered Rex-Goliath wines, I've been digging their cab but this new one caught my eye.  The Free Range Red is perfect for mulling.  It's fruity and smooth which definitely contributed to the greatness of my mulled wine.  If you'd like the recipe hop on over to Pig of the Month, it's simple and perfect for entertaining.