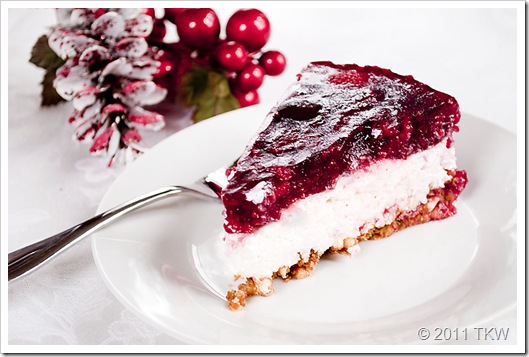 As a child of the 60's and 70's, Jell-O was a regular part of my life. There was nothing strange about an oddly colored gelatin molded with weird looking fruit, vegetables and even meat in it.
(Source)
There wasn't a family, church or funeral gathering that was complete without a molded Jell-O salad. As a child I kind of liked Jell-O, I did not like weird Jell-O salads. Even at that tender age, I knew that it wasn't quite right.
Bill Cosby himself couldn't convince me that there was anything good about Jell-O gelatin salads, even if his sweaters often matched a Jell-O salad mold. Now Jell-O pudding….that's an entirely different story.
As I grew up I pretty much figured that Jell-O was for small children, people with no teeth and hospital patients. Even with the adaptation of Jell-O into Jigglers, I wasn't that impressed (although the idea of playing with your food is tempting). It also seemed to be a food better suited to the trailer park than your average home.
(Source)
Many, many moons ago a friend of mine made a pretzel Jell-O salad and I actually enjoyed it. I got the recipe, filed it away and forgot about it. I recently rediscovered it and thought why not? I am certainly not a food snob, as reflected in my post Redneck Breakfast Sandwich.
(Source)
I decided to update the recipe, attempt to give it a little sophistication. Maybe I could help shred some of the Jell-O salad's bad rap? My vision was a layered salad with a pretzel crust, a sweet cream cheese layer topped by mixed berries suspended in Jell-O, but still molded. I turned to my spring form pan to help out. I was a bit afraid that the Jell-O portion would run out of the spring form so I lined it with parchment paper.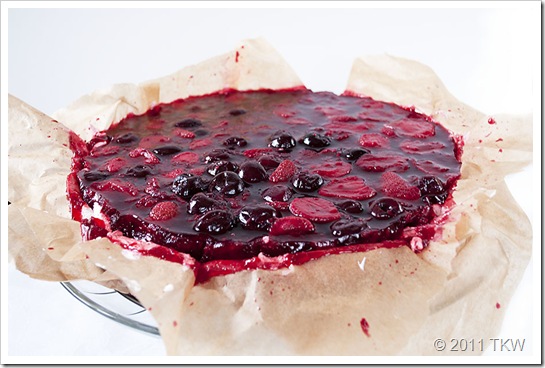 I chose parchment paper over foil because I wasn't sure how aluminum foil and gelatin + fruit would react. Remind me to work on that chemistry degree… The parchment paper was not ideal, the sides were too crinkly/wavy. I also think I was a little too impatient and poured my Jell-O fruit mixtures into the pan too soon.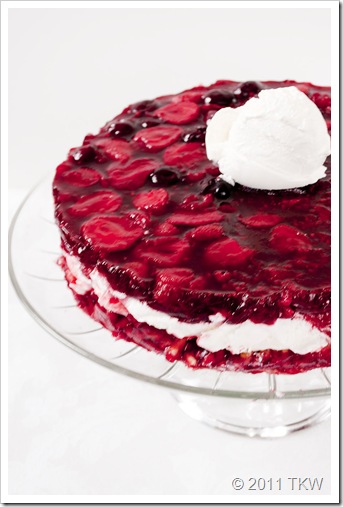 In retrospect I would skip the parchment paper all together, wait longer for the Jell-O to be more set or double the pretzel crust and push it up the sides. Regardless if my vision came to fruition, the Jell-O salad was worth revisiting. In fact it's more of Jell-O salad dessert with it's salty and sweet combo than a side.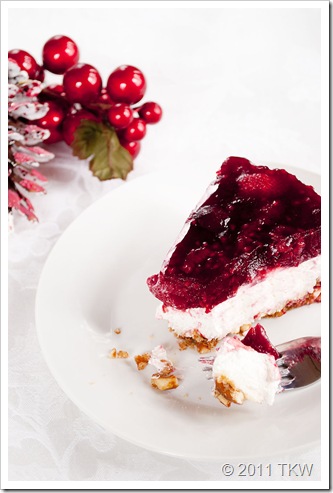 It also happens to be a very pretty color, it would make a perfect holiday celebration dish. For your next family gathering, try going retro (it is the in thing) with Jell-O salad.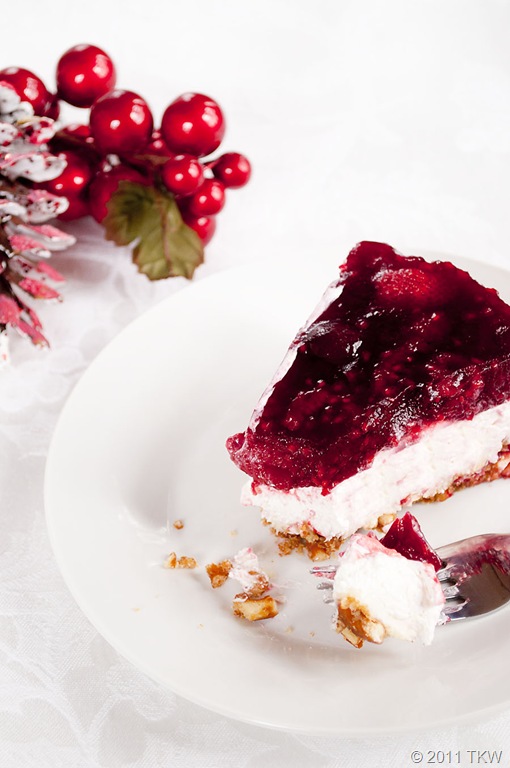 Pretzel Jell-O Salad
2016-06-12 20:35:27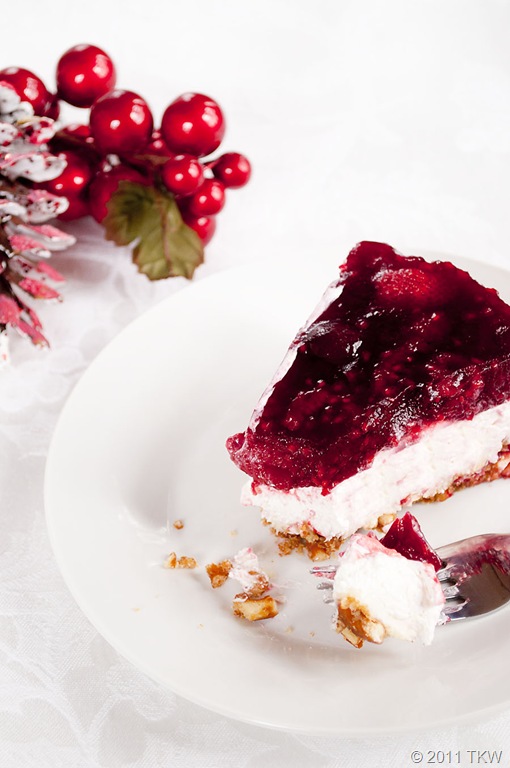 Ingredients
2 cups crushed pretzels
1/4 cup sugar
1 1/2 sticks butter, melted
1 large box (6 ounces), strawberry Jell-O
2 cups pineapple juice
1 cup sliced strawberries
1 cup Bing cherries
1 8 oz. package cream cheese
1 8 oz. container whipped topping (like cool whip)
1 cup powdered sugar
Instructions
Preheat oven to 350°F.  Line a 12" spring form pan if desired…  Mix crushed pretzels, sugar and butter in a medium bowl.  Press the pretzel mix into the bottom of the pan, bake on the middle rack for 10 minutes.  When done let cool completely.
In a small saucepan bring pineapple juice to a boil, add fruit and return juice to a boil.  Stir in Jell-O until Jell-O completely dissolves.  Chill until set but still pourable.  Meanwhile with an electric mixer, beat cream cheese and powdered sugar together until smooth, add whipped cream and beat on low until well blended.
Spread cream cheese mixture evenly over pretzel crust, top with Jell-O and fruit.  Refrigerate until completely set (I like to chill mine overnight).
Notes
Note: I used frozen berries, but fresh could be substituted if they are available to you.  The original recipe called for a 9x13 pan which can be used instead of a spring form pan.
The Kitchen Witch http://www.thekitchenwitchblog.com/

Click to Print a Recipe Card