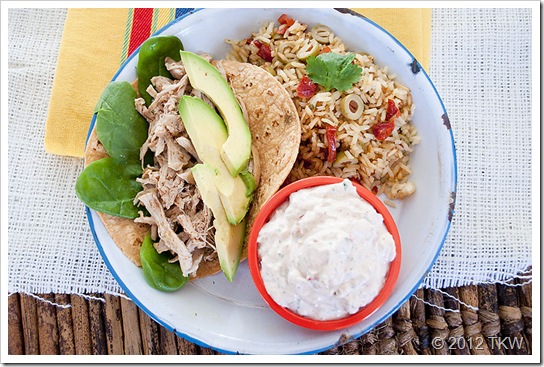 In the package that I received from Bella Sun Luci were julienned sun dried tomatoes and red peppers. My sun dried tomato cooking usually leans towards Mediterranean cooking, but when I saw this package with the red peppers, I went South of the Border for inspiration.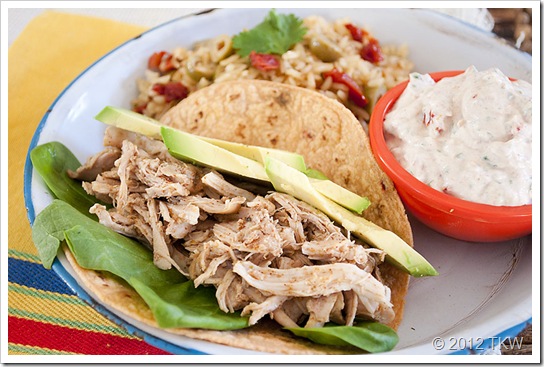 I made a basic chicken taco, with a not so basic sun dried tomato with zesty pepper sauce. Unlike the other sun dried tomatoes that I used, these were not oil packed. I have to say I was pleasantly surprised at how tender they still were. I think more than a few popped into my mouth while I was cooking.
The sauce only had four ingredients, the Bella Sun Luci Sun Dried Tomatoes with Zesty Peppers, cilantro, sour cream and lime juice (a little salt to taste but that doesn't really count…). I could have ate the sauce all by itself, it would also make a great dip!
My poor taco was supposed to have some Cojita cheese sprinkled on it…but it was *ahem* still in the fridge when I took these photos…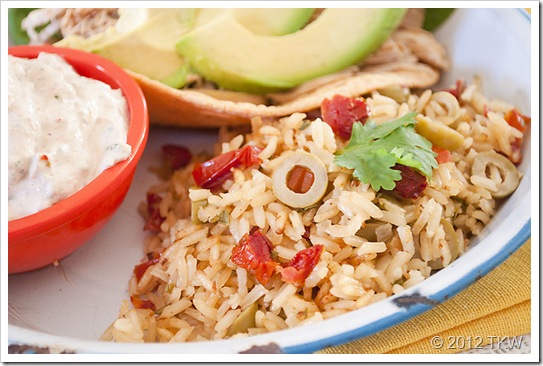 I also put the Bella Sun Luci Sun Dried Tomatoes and Red Peppers in some rice with great success!
I missed it last week, but I'm back in the saddle…it's Black and White Wednesday, a culinary photo event hosted by Susan at the The Well Seasoned Cook. BWW is open to anyone who would like to participate, there are a few rules…like photos need to be black and white, sepia or cyanotype. Susan has some size requirements to ensure that they publish nicely.
BWW is a great experience for amateurs and professionals alike. It's amazing how beautiful culinary related photos can be…speaking of which, my photo is from my recent trip to Conrad where I visited a naturally run cattle and lamb ranch.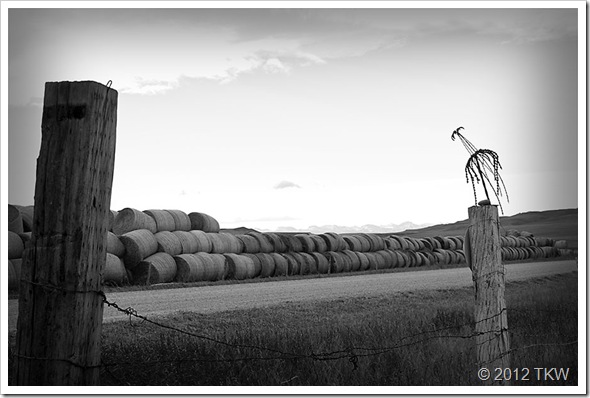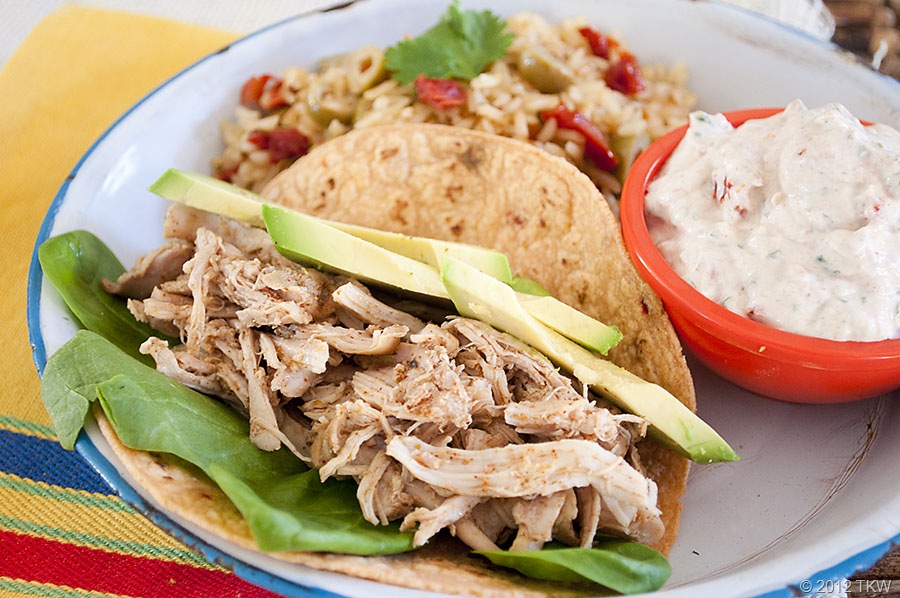 Chicken Tacos with Sun Dried Tomato and Zesty Pepper Sauce
2016-06-12 15:05:56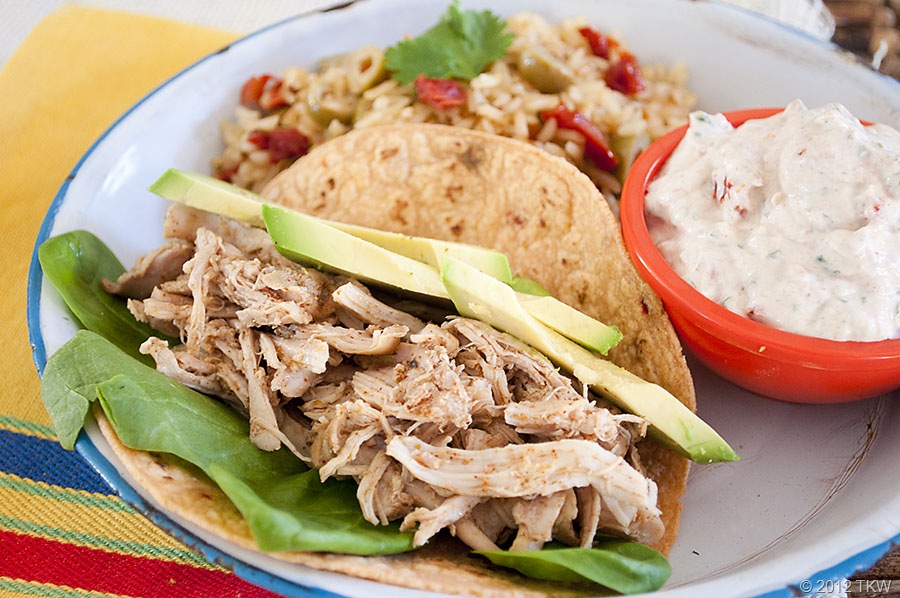 Ingredients
1 pound skinlless boneless chicken breast or thighs
1 package taco seasoning mix
1/2 cup Bella Sun Luci Sun Dried Tomatoes with Zesty Peppers
1 cup sour cream
1/4 cup cilantro
Juice of 1 lime
Cojita cheese
Baby spinach leaves
Avocado slices
Flour or corn tortilla shells
Instructions
Place chicken and taco seasoning in a medium pot, cover with water. Bring to a boil, turn heat down and simmer until chicken is done about 20 minutes. Remove chicken, using two forks tear the chicken into shreds.
Place the sun dried tomatoes and peppers in a small bowl, just cover with hot water (I used the chicken water), let the tomatoes soak for a couple of minutes. In a food processor add the tomatoes with the liquid and cilantro and blitz until finely minced. Stir in sour cream lime juice and salt, blitz again until just blended.
Meanwhile, heat shells according to package directions. Assemble tacos in shell with chicken, spinach, avocado, cojito and top with sauce.
The Kitchen Witch http://www.thekitchenwitchblog.com/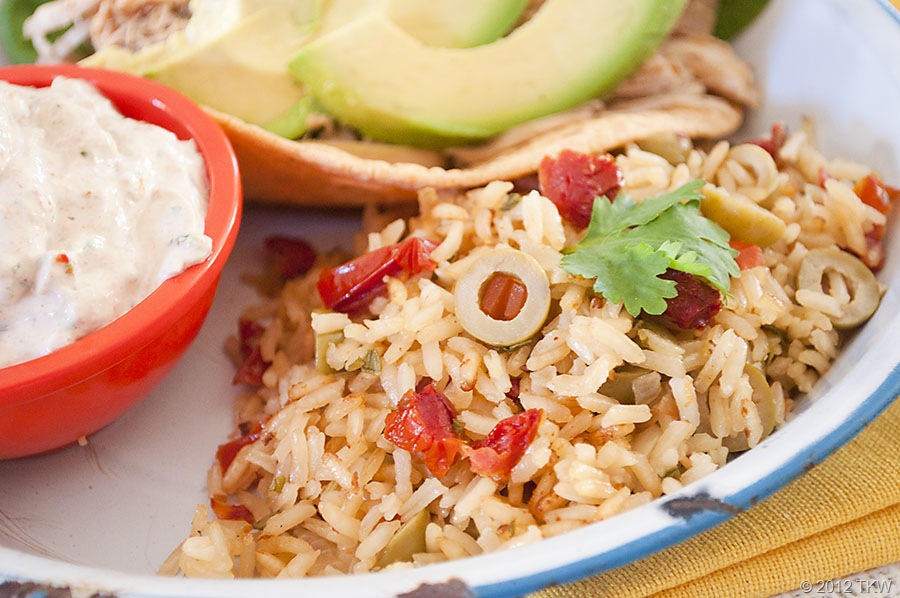 Sun Dried Tomatoes with Zesty Peppers Rice
2016-06-12 15:08:53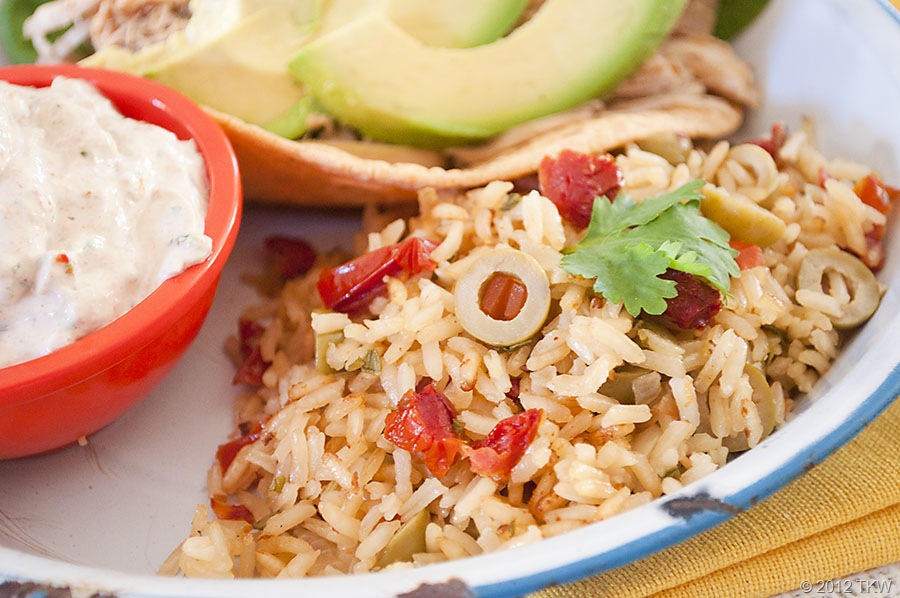 Serves 4
Ingredients
1 cup white rice
2 cups chicken broth
1 tablespoon olive oil
1/2 cup onion, diced
1 clove garlic, minced
1/4 cup diced Bella Sun Luci Sun Dried Tomatoes with Zesty Peppers
1/4 cup sliced green olives
1 tablespoon fresh oregano, minced or 1 teaspoon dried
Salt to taste
Instructions
In a large non-stick frying pan heat olive oil over medium high heat. Add onions, cook until onions start to brown. Add garlic and rice, cook until rice turns opaque, about 2 minutes. Pour in broth and tomatoes, bring to a boil, turn down to a simmer and cover. Simmer 20 minutes or until rice is tender. Stir in olives and fresh oregano, salt to taste.
The Kitchen Witch http://www.thekitchenwitchblog.com/

Informal Cookery Definitions A to Z
Allspice. Native to Jamaica, it's a seed pod of an evergreen tree. The spice has the fragrance of cinnamon, clove and nutmeg all in one. It commonly used in pumpkin pie and for pickling.
Amandine. (ah-mahn-DEEN). A French term meaning made with almonds.
Ambrosia. Typically a fruit dessert made of sugared oranges, sometimes including bananas and sprinkled with shredded coconut. It is sometimes seen mixed with a whipped cream. In Greek, it literally means "immortality" and was supposedly was the food of the Greek Gods.
Anadama Bread. (a-nah-DA-ma). A bread made with rye and cornmeal and sweetened with molasses of New England origin.