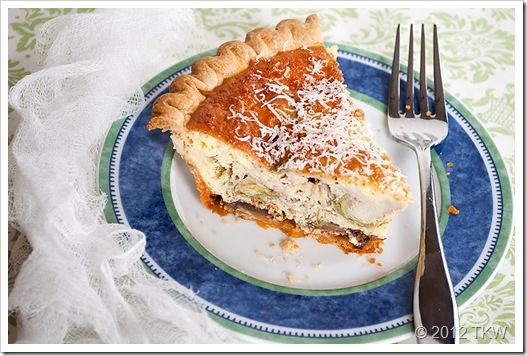 Do real men eat quiche? McGyver does, but I'm not sure if a helicopter pilot, retired veteran and biker dude counts as a real man? In my book he is, and he loves quiche. What's not to love about an egg pie?
This quiche is so simple, I used a purchased deep dish frozen pie crust (making pastry is NOT my thing), some Bella Sun Luca Bruschetta, artichoke hearts and the egg/cream mixture. Baked it up and it was wonderful. It tastes much better than the picture looks. I layered the sun dried tomato bruschetta on the bottom however, in hind site I wished I would have mixed it with the eggs for more color throughout the quiche.
Out of all the Bella Sun Luci sun dried tomato products this was probably my least favorite. It wasn't bad but it was a bit sweet for my taste which is why I used as an ingredient in my quiche versus straight up on some bread. If you like a little sweetness to your tomatoes then this would be just right for you.
Today is also Black and White Wednesday hosted by Susan of The Well Seasoned cook. Every week food and photographer bloggers post a culinary related black and white photo. I have for you this week, another shot from A Land of Grass ranch. This is the original barn that's been on the ranch since the late 1800s, you can see it has a stone foundation below the wood work. It's in need of a lot of repair which is getting taking care of a bit at a time. It's just amazing to me that it's still a working barn!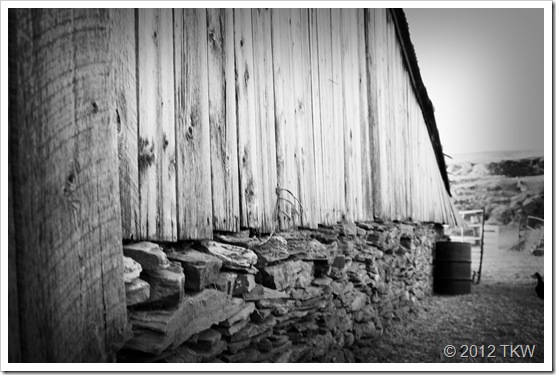 The quiche is well worth making and has very little prep work if you cheat and use a frozen pie crust like I did!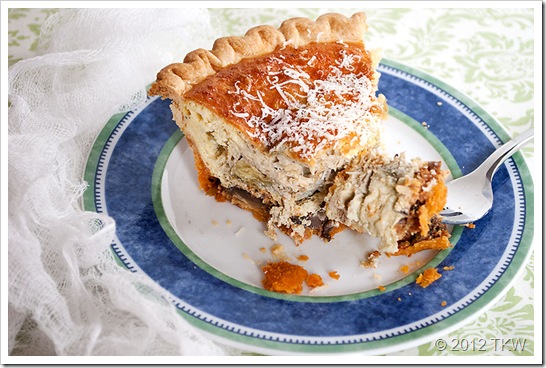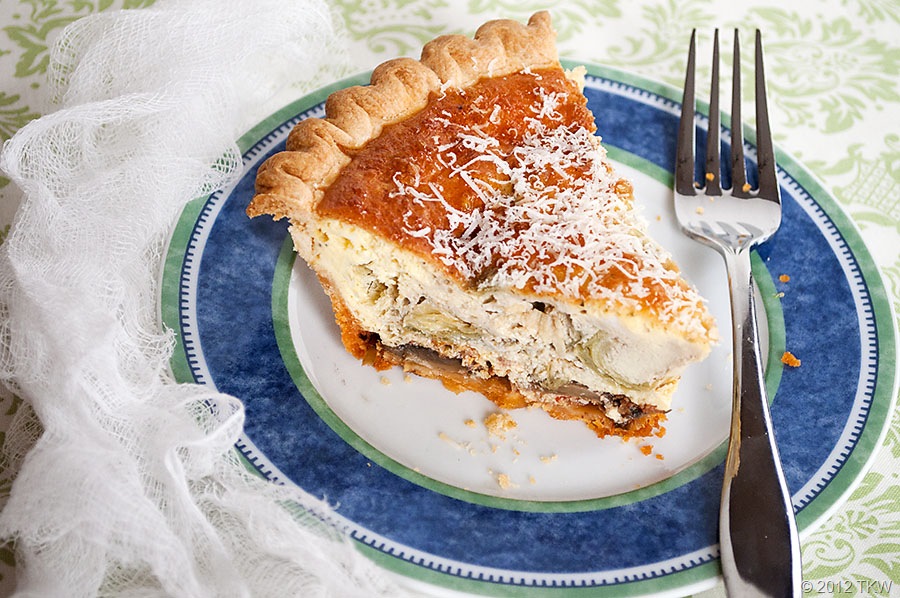 Bruschetta and Artichoke Quiche
2016-06-12 14:57:16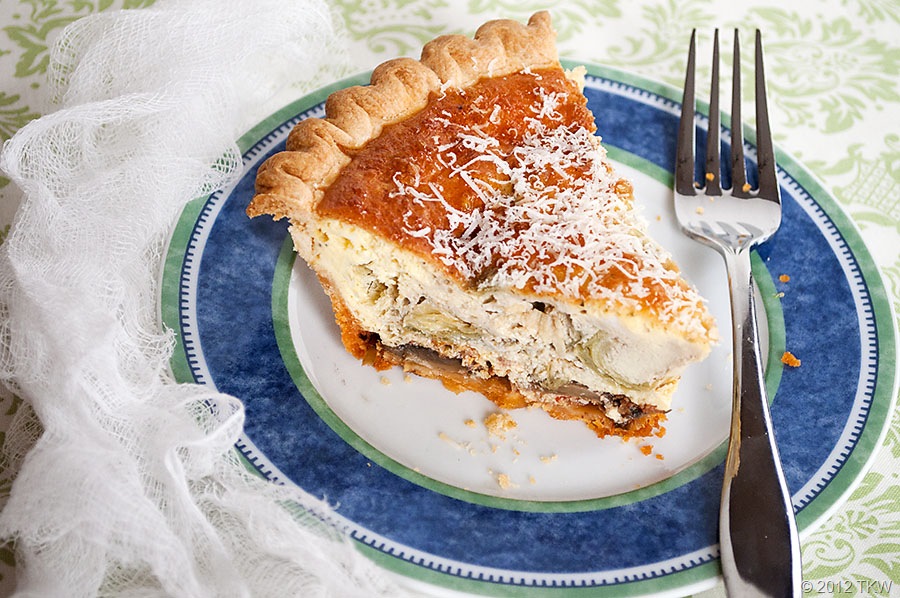 Serves 8
Ingredients
1 prepared deep dish pie crust
4 ounces Bella Sun Luci Sun Dried Tomato Bruschetta
1 jar marinated artichoke hearts
6 eggs
1 cup half and half
Salt and Pepper
8 ounces Gruyere Cheese
Instructions
Preheat oven to 425F. In prepared pie crust, spread the buschetta on the bottom, layer the artichoke hearts on top the cover with the cheese. In a medium bowl beat the eggs and half and half together, season with salt and pepper. Pour the egg mixture into the pie crust.
Bake for 15 minutes, turn the oven temperature down to 350F. Bake another 20 minutes or until the quiche is set and golden brown. Let cool slightly before serving.
The Kitchen Witch http://www.thekitchenwitchblog.com/

Informal Cookery Definitions A to Z
Angostura Bitters. (ANG-gus-TYOOR-a). Would you believe that this stock bar item started off as medicine? A German doctor living in Venezuela concocted a tonic for his sick wife, with one of the ingredients from tree bark. A tree name Angostura. The tonic was also effective for seasickness and became a stock item among seaman, who (no surprise here) found that it added a little zip to alcohol. Although it is sometimes used for cooking, you're more likely to find it in your Manhattan.
Anise. Is a licorice flavored herb. The leaves can be used for salads or tea, but it's the seeds that are most widely used. Anise is commonly used in Scandinavian and German pastries (think springerle cookies). In the Mediterranean it is often used in meat and fish sauces. Anise is also popular in alcohol and flavors ouzo, arrack, raki and it's namesake anisette.
Antipasto. (AHN-tee-PAHS-toh). Very simply, in Italian, it means "before the pasta". typically it's an assortment of marinated vegetables, olives, fresh vegetables, hard boiled eggs, some meat like salami or marinated/canned fish.
Apéritif. (ah-pay-ree-TEEF). Yes please! this is a French term for an alcoholic beverage served before the meal, intended to stimulate the appetite. Fortified wines, dry sherry and dry port are common.
Disclaimer: I was provided the products from Mooney Farms, the recipes and opinions are my own. I was not compensated in anyway (other than the products) for my post.