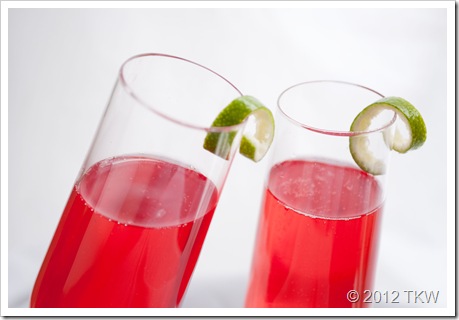 Because the day belongs to lover's, because the day is a Hallmark holiday, because if you don't do something special for Valentine's Day you'll be in the dog house…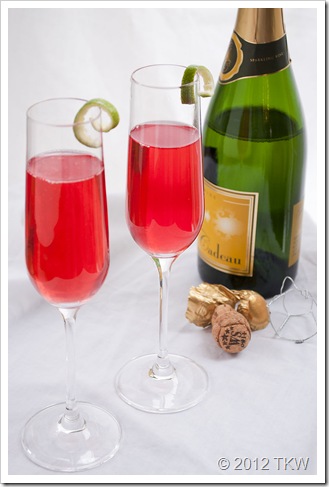 Truthfully, McGyver and I aren't big on Valentine's Day, but it is a great excuse to have a special cocktail in the middle of the week. This year I created the Cosmo Kiss. The drink is based off the famous Cosmopolitan; cranberry juice, hints of citrus and bubbles…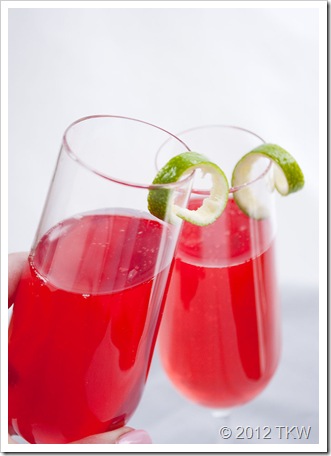 The Cosmo Kiss is definitely a cocktail for lovers, but not every one is celebrating with someone special in their lives. But that doesn't mean they shouldn't have a drink also (might be even more reason to drink). For them, I created the Bleeding Heart….made from what else? Blood Oranges.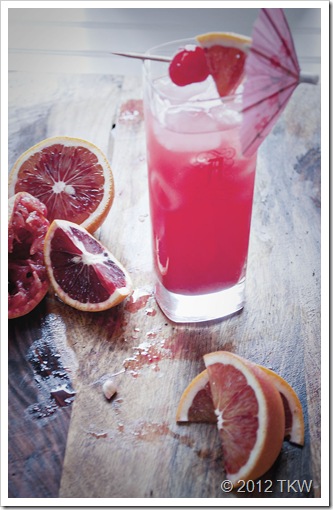 I know I teased you all with these lip smacking and heart breaking photos, but you'll have to head over to Pig of the Month, where I am a staff writer, to get these recipes.
Good news, it does give you another opportunity to enter the give-away. A bamboo utensil holder stuffed full of kitchen accessories.
Update: Pig of the Month has redone their website and the link is no longer good. For your convenience, I'm posting the recipes here.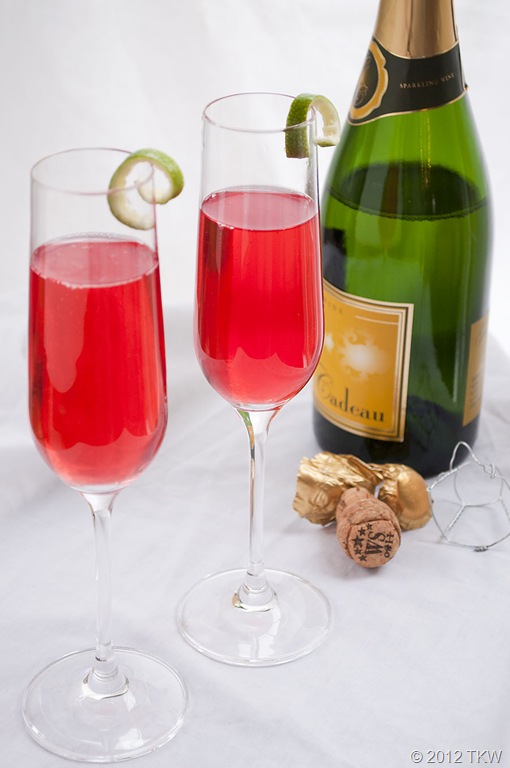 Cosmo Kiss
2016-06-12 12:15:06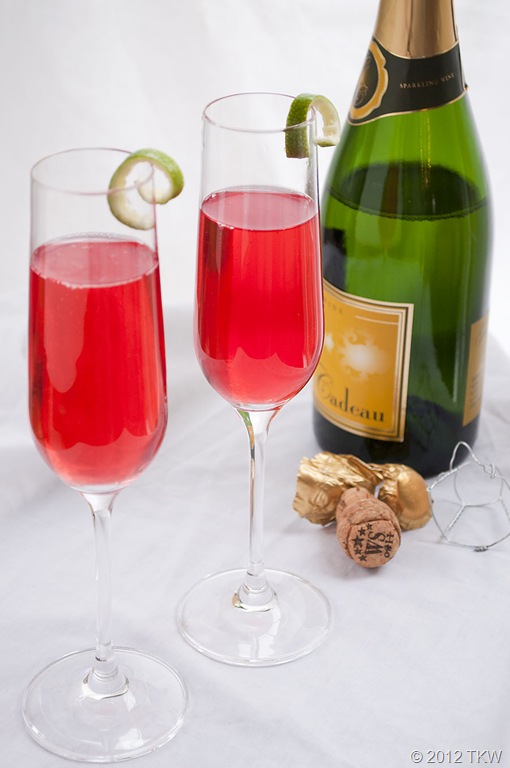 Ingredients
3 ounces proseco or champagne
1 ounce cranberry juice
Squeeze of lime juice
Twist of lime
Instructions
Pour proseco or champagne into a champagne flute, add cranberry juice and a squeeze of lime juice. Rub the twist of lime on the edge of the glass and garnish.
Notes
Makes 1 (4 ounce) Serving
The Kitchen Witch http://www.thekitchenwitchblog.com/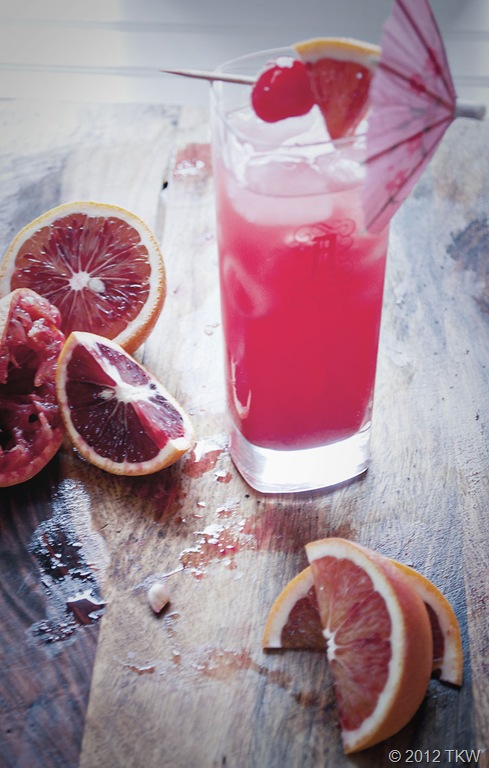 Bleeding Heart
2016-06-12 12:17:58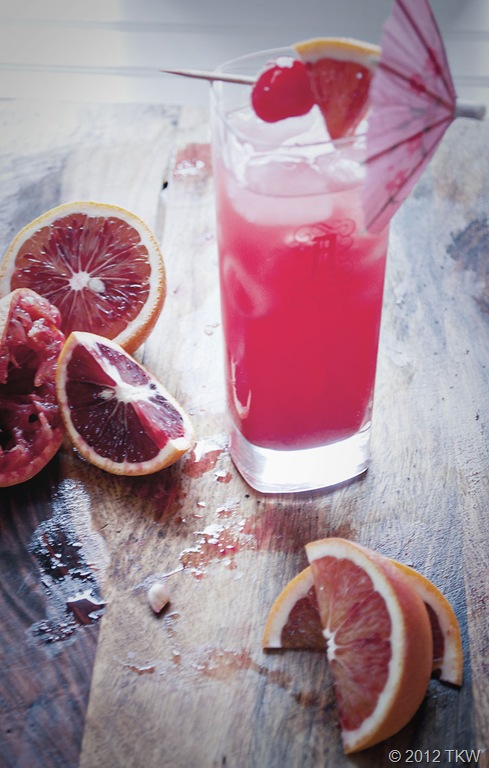 Serves 1
Ingredients
4 ounces fresh squeezed blood orange juice (about 2 oranges)
1 shot good vodka
Orange wedges and maraschino cherries for garnish
Instructions
Fill a large rocks or tall glass with ice, add vodka and blood orange juice. Stir, garnish with orange wedges and maraschino cherries.
The Kitchen Witch http://www.thekitchenwitchblog.com/

Informal Cookery Definitions A to Z
Bamboo Shoots. As the name implies, they are the edible shoots or sprouts of the bamboo reed. They are mostly used in Asian cooking. They can be eaten fresh, pickled or canned.
Bannock. (BAN-uk). Bannocks are a Scottish staple. They are a flat, round cake made with oatmeal, blaked like a pancake on a griddle and toasted until crisp.
Barbeque. A term derived form a Mexican-Spanish word, barbacoa. This term has different meanings depending where you are from. I grew up believing to barbeque, was cooking outside on a barbeque (grill), and a barbeque was a gathering of people where barbequed food was to be served. And a barbeque sauce, was any sauce (typically red/tomato based) put on while barbequing. After living in the South, I was informed that you can have a barbeque, use barbeque sauce but you gilled food, you grilled them on a grill not on the barbeque. Also barbeque sauce is always red and everything else is a grilling sauce. I won't quibble over which term is more correct, but I will say the term barbacoa was coined and the method of cooking over a simple frame of green sticks and an open fire was adopted by the Spanish when they went to Central America in the sixteenth century.