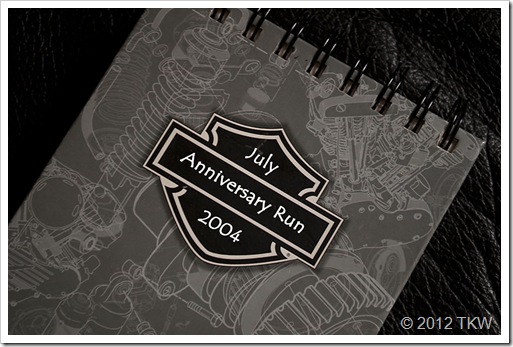 Our ride continues, last week we stayed in Belgrade, Montana our next destination was my bestest friend in the whole wide world!
Tuesday July 13, 2004

Up at the butt crack of dawn, just like being at work…except I look forward to a day on the bike, packing, breakfast and we're ready to hit the road.  We left at 0745 with 4,714 miles.  We are heading towards Billings, planning on it for our lunch stop.

Dad wanted to go to a steak buffet.  It took us about 30 minutes to find the "steak buffet", actually it was the Golden Corral.  They only serve the steak buffet for dinner, oh well.  The food was good and filling.

Based on Jen's recommendations we altered our route plan and hope to save 120 mile and make Minot by tonight.  Dad will be going his own way – off to drive through Yellowstone and down to Boise, Idaho to do some visiting.
Additional Comments:  I didn't talk about this in my Journal but my father in law had gone on and on abut this fabulous steak buffet, he'd never seen anything like that.  Keep in mind he was in his mid-seventies and lived in a town of only a few hundred.  He pumped up this steak buffet so much, you can only imagine McGyver's and mines face when we saw that it was only the Golden Corral.  The truth is that we don't even care for buffets (with the exception of some Vegas ones) but we didn't have the heart to tell him.  We ate with great enthusiasm at lunch, it was more important to enjoy being with family than where we ate anyways.