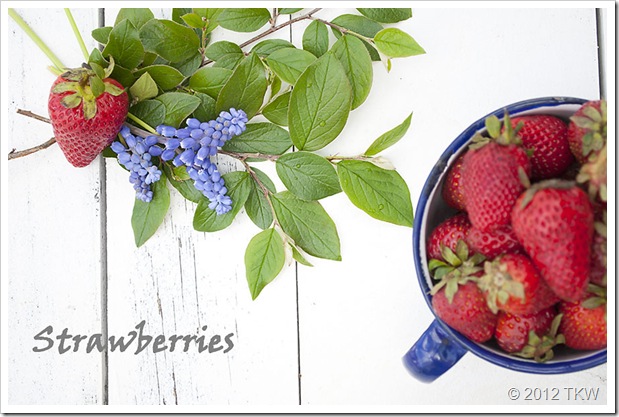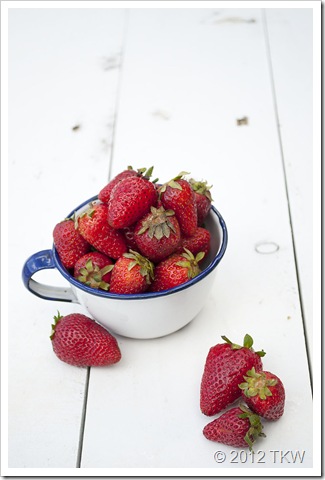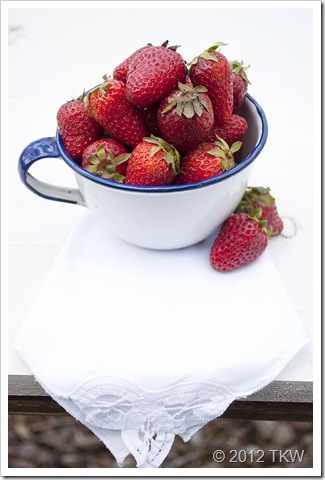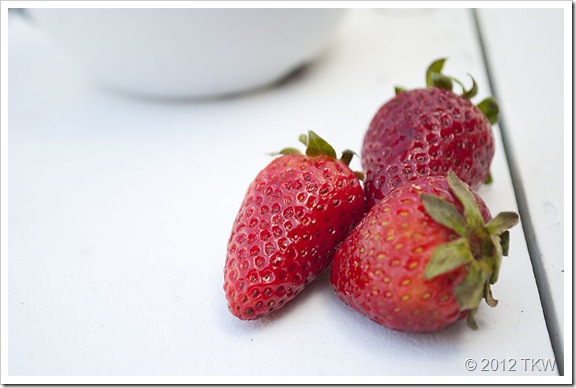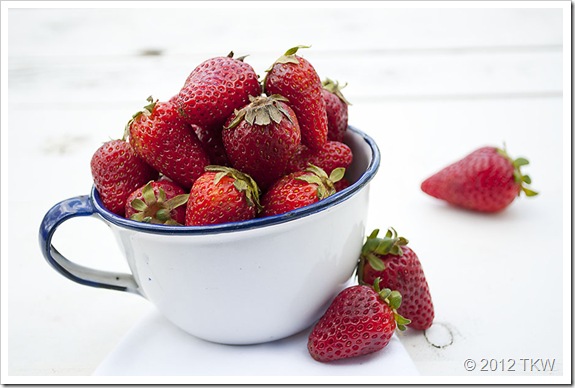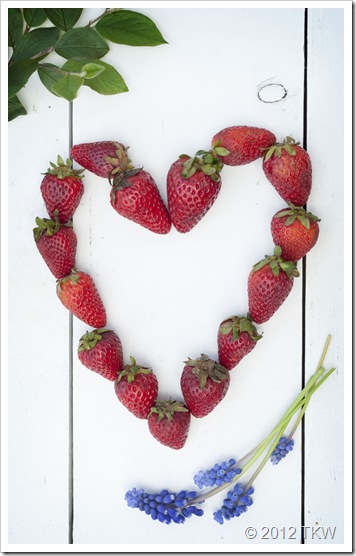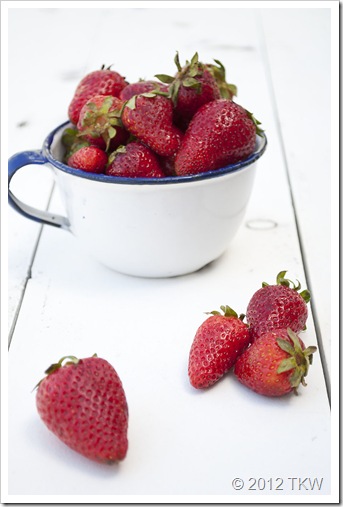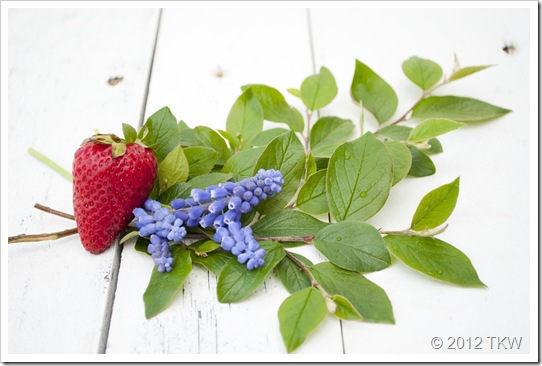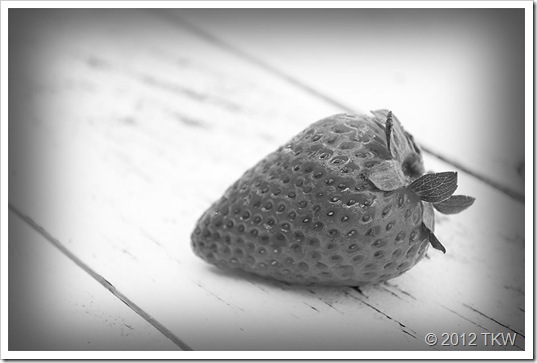 It's been an unusually warm past few days, it felt more like the dog days of summer than the usual dreary spring so oft experienced here.  Something about the warmth, the thought of picking a fresh strawberry and eating it immediately, unwashed, made me feel nostalgic.
I don't have fresh strawberries to pick and eat, although I have my strawberry planter full of 20 plants and the hopes that they will produce, so that I can enjoy the taste of a freshly picked berry, warmed by the sun.  Ever notice how fresh picked strawberries seem more succulent, more strawberry-ish.
I only had my pint of organic strawberries that came with my Bountiful Basket (a pseudo CSA). But the warmth of the day and my not so perfect strawberries, made me feel so very berrylicious.  So I photographed my strawberries, they warmed in the sun and I tasted of one or two or more and enjoyed them as if they were fresh picked.
No recipe to share, just my enjoyment of a plain warmed strawberry.  Also is my submission to Black and White Wednesday, a culinary photography event hosted by the wonderful Susan from The Well Seasoned Cook.