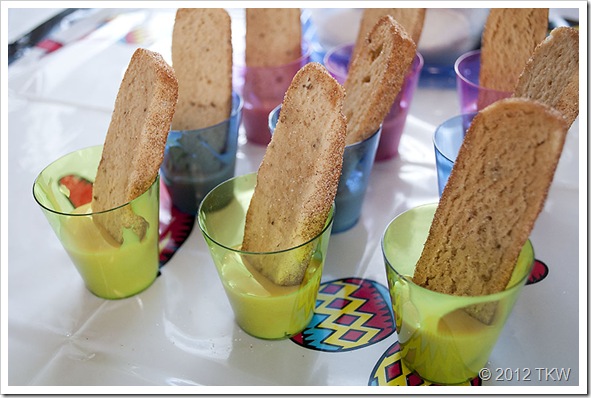 Just a quick one, but I wanted to share this brilliant little cookie dipper that I came up with for my class I gave on Wednesday. I was teaching an easy Cinco de Mayo party menu, the menu included pulled pork tacos, refried bean bake, Spanish rice, salsa & chips, beergaritas and these cookies.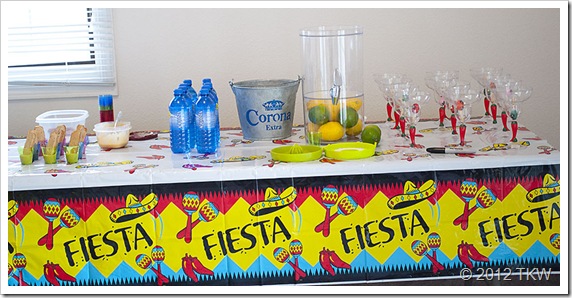 Dulce de leche is a carmelized sweetened milk, literally. I learned how to make this from my stepdaughter, who learned the technique while living in Panama. It couldn't be easier…simmer a can of sweetened condensed milk forever…okay not forever, only 2 to 4 hours depending on the depth of carmelization you want, this one went for about 3 hours.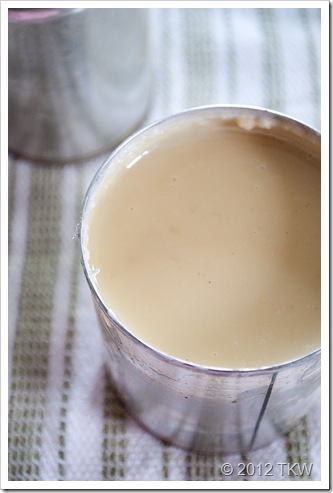 I took my regular biscochitos recipe, shaped them into rectangles versus rounds, and poured the dulce de leche in colorful shot glasses for individual servings. The subtle bacon and rum flavor are a perfect foil for the sweetness of the dulce de leche. The best part is that you can double, triple or quadruple the dipping because you aren't sharing.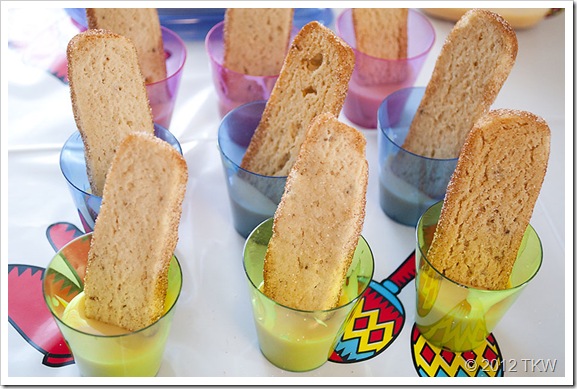 How fun is that? Feliz Cinco de Mayo!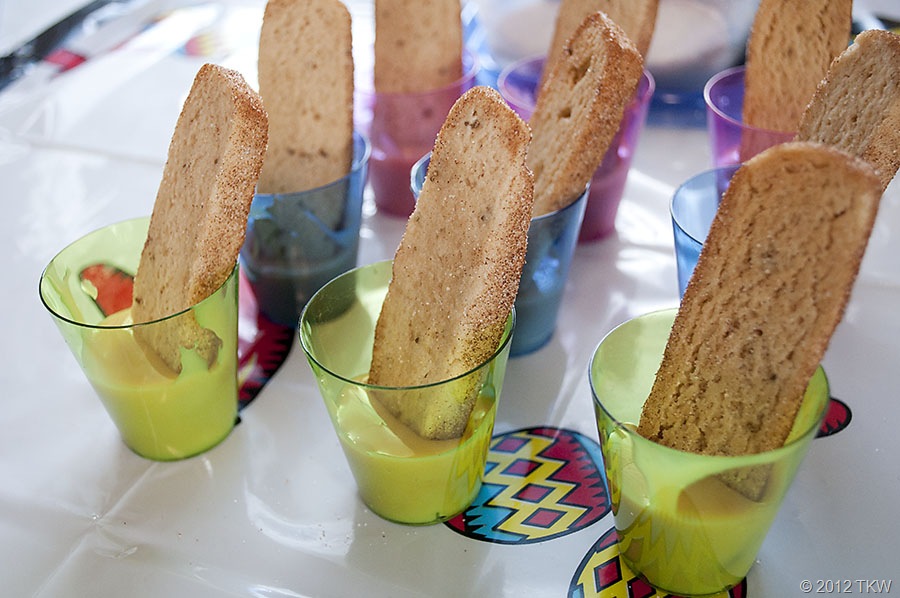 Dulce de Leche with Biscochitos Dippers
2016-06-11 13:36:16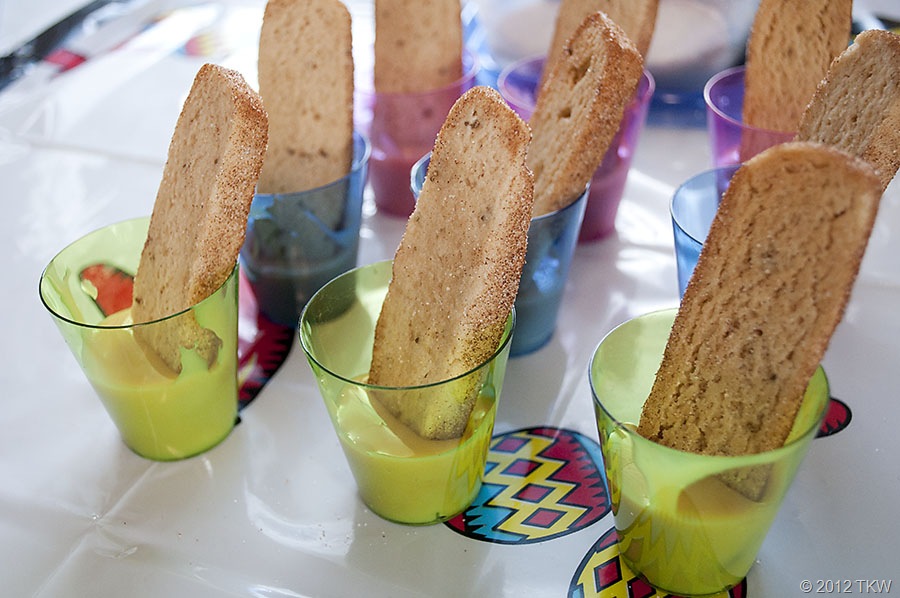 Ingredients
1 recipe prepared Bicochito Dough, using recipe linked below,cooked in rectangles versus circles.
1 can sweetened condensed milk (not evaporated)
Instructions
Remove label from can of sweetened condensed milk. Place can in a pan large enough to cover can completely in water. Fill the pan with water, bring to a boil then reduce to a medium low simmer. Simmer the milk for 2 to 4 hours ensuring that the can is always covered with water. Remove can from the water and let enough to handle.
Open can with a can opener and stir well. Pour the dulce de leche into individual shot glass or a communal bowl and serve with the biscochitos.
Notes
http://www.thekitchenwitchblog.com/2011/01/25/biscochitos
The Kitchen Witch http://www.thekitchenwitchblog.com/