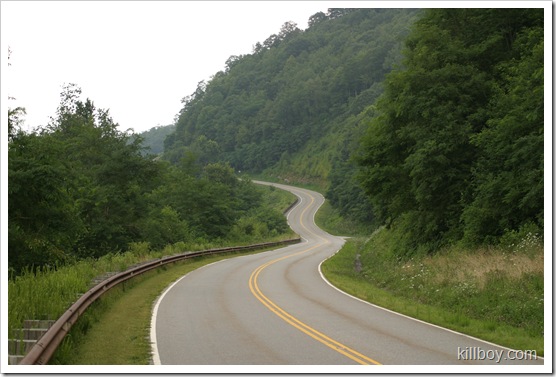 The last couple of weeks I've been recounting what I deemed as my first big girl ride.  With little experience riding I rode the infamous Tail of the Dragon, a road with 318 curves in 11 short miles.  It scared me to death, so much so that we decided to take a different route home, the Cherohola Skyway which ended up being just as challenging and took 3 hours!   It was all exhilarating albeit a bit petrifying also.  Now we head back to Illinois where McGyver says "11 curves in 318 miles"….I think I can handle that!
May 24, 2005

The next morning we got up, showered, packed and hit the road.  This day I rode with a lot more confidence – McGyver knew it too-we rode home at 85 mph and he didn't hesitate in anything knowing that I would be able to hang.

I had graduated from beginner to intermediate.
That's all I wrote about the ride home, I guess I figured there wasn't much to tell in comparison to riding the Tail of the Dragon and the Cherohola Skyway.  I still have a few more pics though that I drug up out of our archives…
Love a man in leather!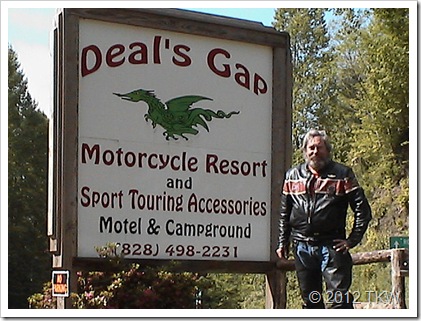 Don't look down….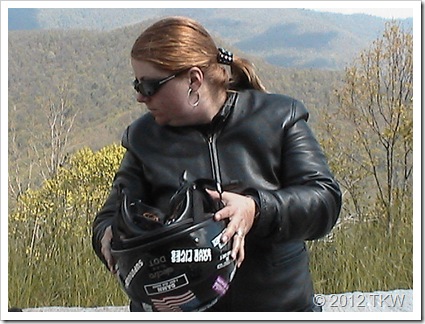 I don't know if I was saying "It was this big" or "it was this close"?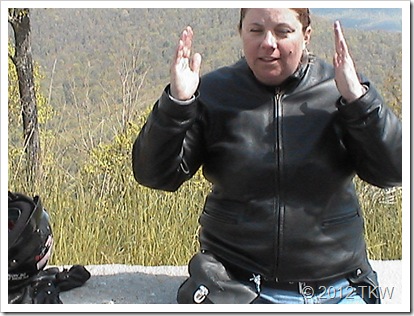 You gotta appreciate a sign like this…who cares about the next gas stop?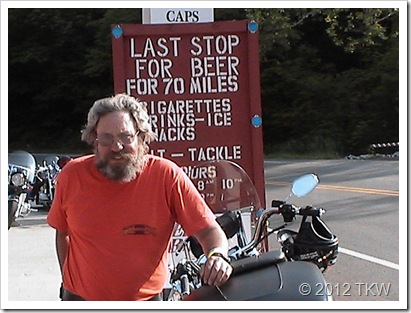 Finally home.  McGyver's beard is definitely wind blown!