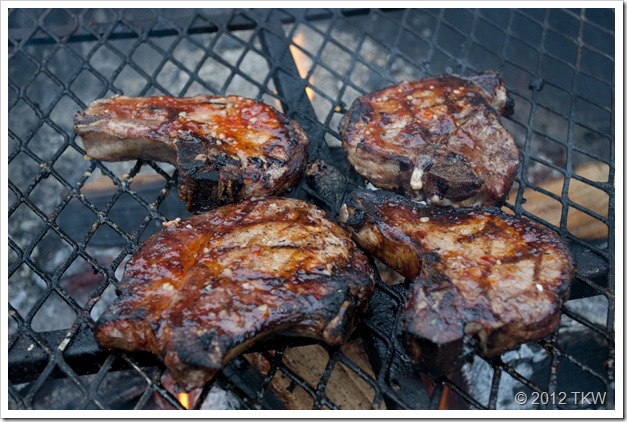 As you read this I am at my second day of photography school.  I wish I could share my thoughts with you but I'm writing this from my cabin one full week before I embark on one of he most exciting and scary things that I've decided to do with my life.  Of course that has nothing to do with this post, sooo….
Let's back it up to last weekend, McGyver and I decided to spend Memorial Day weekend up at our cabin, sans the Baby Boy.  With a full 5 months of living apart ahead of us, we thought that we should soak in as much alone time together as we could.  I have to say that it has been an incredibly relaxing weekend, a bit of roughing it since we have water issues (lines froze and broke over the winter) but all in all a much needed sabbatical from the craziness of our daily life.
In fact I spent a good portion of my time in this very rocker, one that's been in McGyver's family for a long time.  I sat there in front of the wood stove and looked up the wildflower's of Montana and read an entire book…start to finish.  We even had the luxury of *gasp* napping.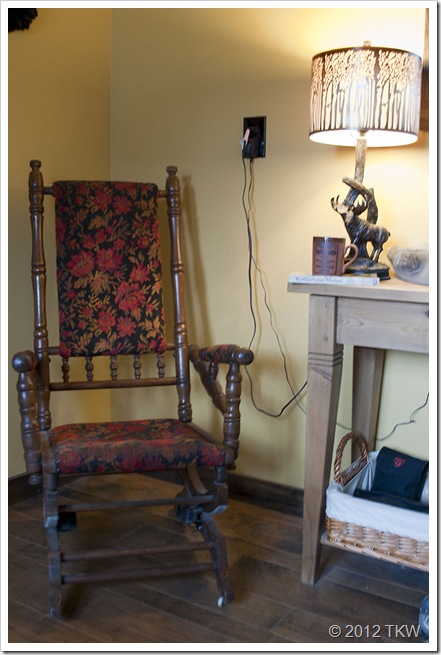 Although we left the Baby Boy behind we had to bring our puppies.  Some of you may already now that our Becca dog has lymphoma and is deteriorating fast….right before our eyes.  Her tail still wags but her face is sad and her body is just not capable of being that over the top lab that she has always been.  We're cherishing every moment we have with her…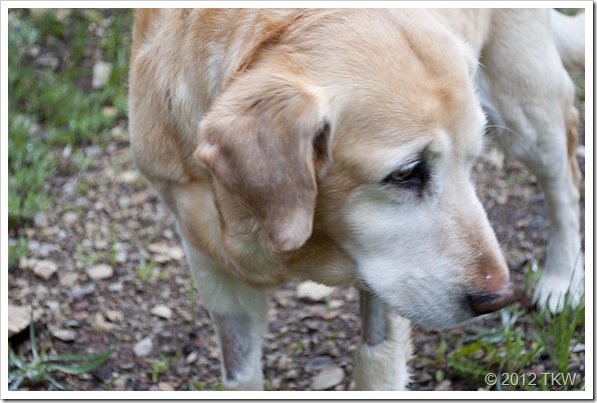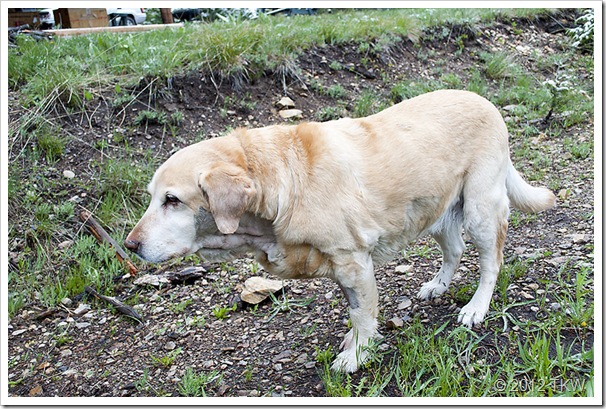 Fortunately we have this goofy OCD English Setter to keep joy in our hearts.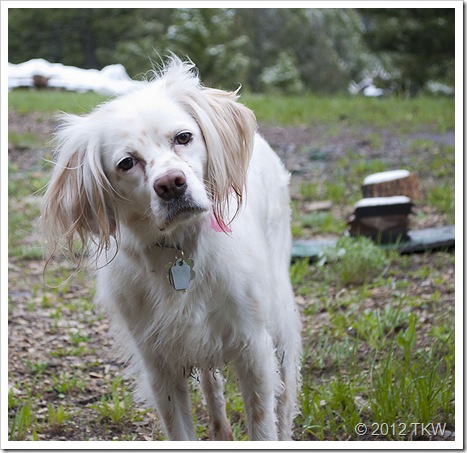 One of the things I enjoy doing on our property is taking pictures of the flowers that bloom at various times. I am thankful that no one except McGyver and the pups are around to see all the silly positions I put myself into to get a snap.  After taking the photos, I refer to my Wildflowers of Montana book by Donald Anthony Schiemann to identify them.  In my senile years I have a tendency to forget what they are called…
(Scroll over the photos for the names)
Now, about the pork chops.  This post is really about the Holiday Recipe Club hosted by the wonderful Erin of Big Fat Baker.  Our international holiday this time is the Queen's Jubilee, we were to choose from tea, jam or  Worcestershire sauce.  With my hectic week ahead I knew that I wouldn't have the time to whip up a nice jam, I've posted several tea recipe before including cooking with tea (a Daring Cook's challenge) and the perfect Cuppa Tea for William and Kate's wedding.
So I kept things simple this time.  My last HRC post I mentioned that I bought a half hog, I brought some chops up to the cabin and I also brought a jar of Jammie Jams from our favorite jam maker (we buy from her in Westport, WA every 4th of July).  McGyver had to clean out our cowboy grill (it was full of water and soot and the drain was plugged), we burned some maple wood from (sadly) our tree in the front yard of our house in Great Falls that had died.  The chops were lightly salted and peppered than grilled over the maple wood and finished off simply with Gaaaarlic and Pepper Jam.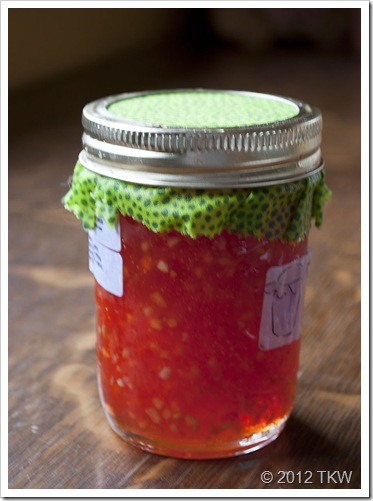 Just look at the gaaarlic suspended in the jam!  The result was a smoked maple wood chop with a sweet garlicky and spicy glaze.  Hello gorgeous!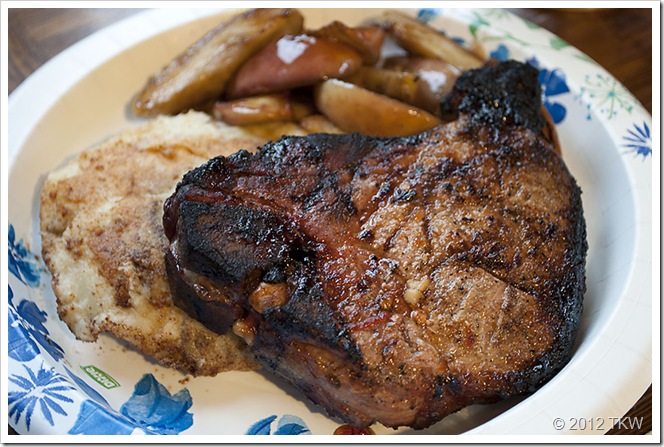 The chops were served up with some homemade mashed potato pancakes and fried apples and a local raspberry wine.  Although the wine was recommended as a dessert wine (it was on the sweet side) it was a nice foil to the spicy and garlicky chops.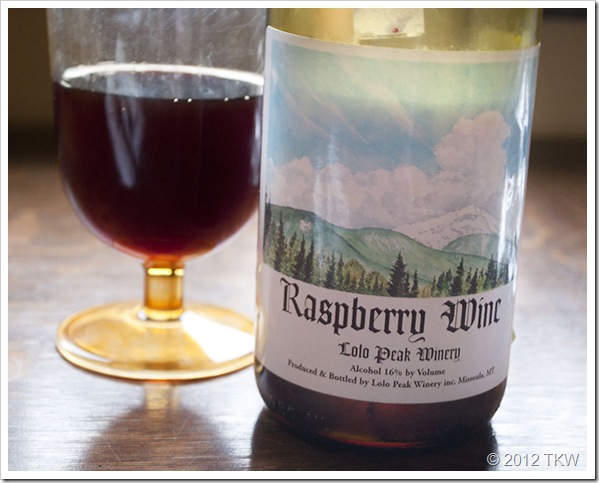 No particular surprise, while we were up here in the mountains, the snows came and it snowed the entire weekend (shortly after I shot the flower photos).  There was no complaint from us, a perfect excuse to keep the wood fires burning and to cozy up and catch up on some reading, talking and snuggling.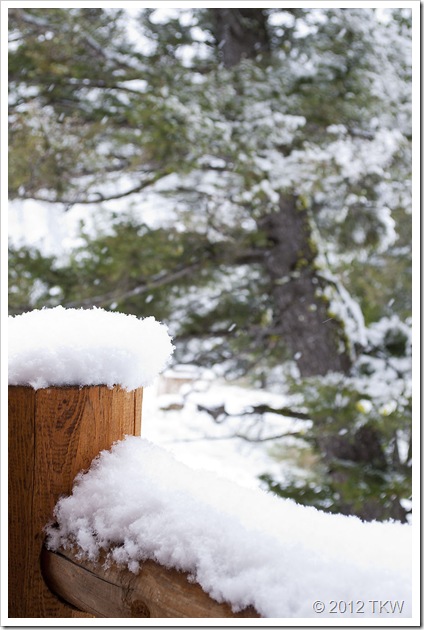 I have no special recipe to celebrate the Queen's Jubilee, however I do highly recommend cooking outdoors over an open fire and using a unique jam as a glaze.
Instead of a real recipe, I'll leave you with my best photo of the weekend…which is a jubilee for me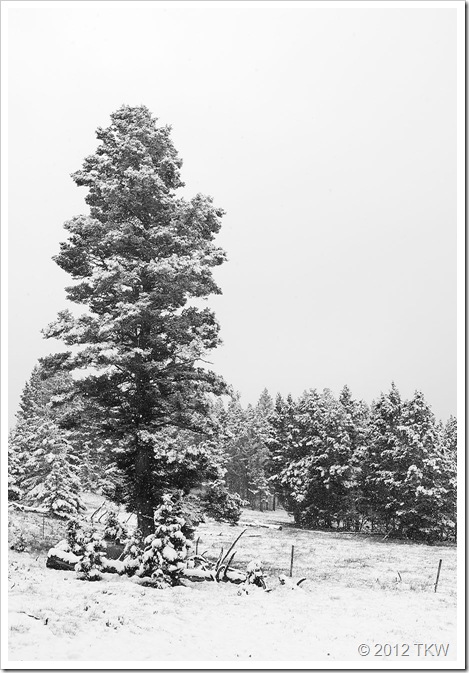 Check out all of the other fabulous entries for HRC: