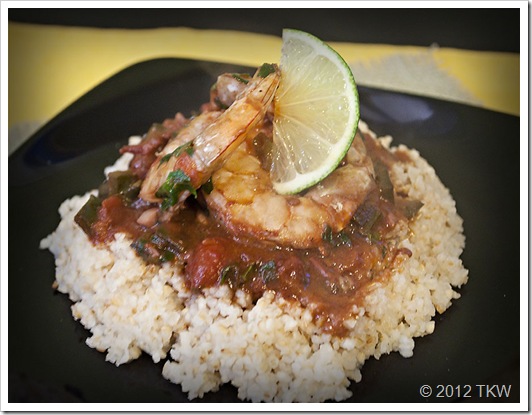 I wasn't sure if I would be able to do it with 11 hour school days, but if you love something enough you manage to find the time! I'm referring to Secret Recipe Club, The club where bloggers are secretly assigned another blog and cook one of their recipes and then it's revealed on a scheduled day.
This month I was assign Josie's Kitchen. Josie is is originally from the Dominican Republic but now lives in New York City with her blue teapot Paulie and her Irish boyfriend. Josie's cooking has melded some of the two for some kind of fusion Latin Irish cuisine.
Irish cuisine is great comfort food but I love me some Latin food so I selected a traditional Dominican Republic dish. Josie's says that Boca Chica is a beach right outside of the capital of Santo Domingo. Josie culled the recipe from a cook book called "Cocina Criolla Dominicana" (traditional Dominican cooking).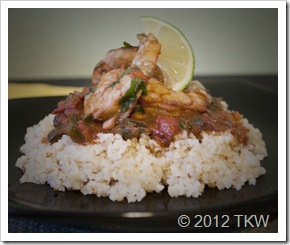 What an amazing dish! Very simple to prepare and quick also! I changed relatively little of the recipe, I did substitute a green pepper with a poblano and I altered the cooking directions, since the shrimp sit in a lime water bath, they are nearly cooked by the time you need to use them, so I just put them in at the last minute versus simmering them for 15 minutes.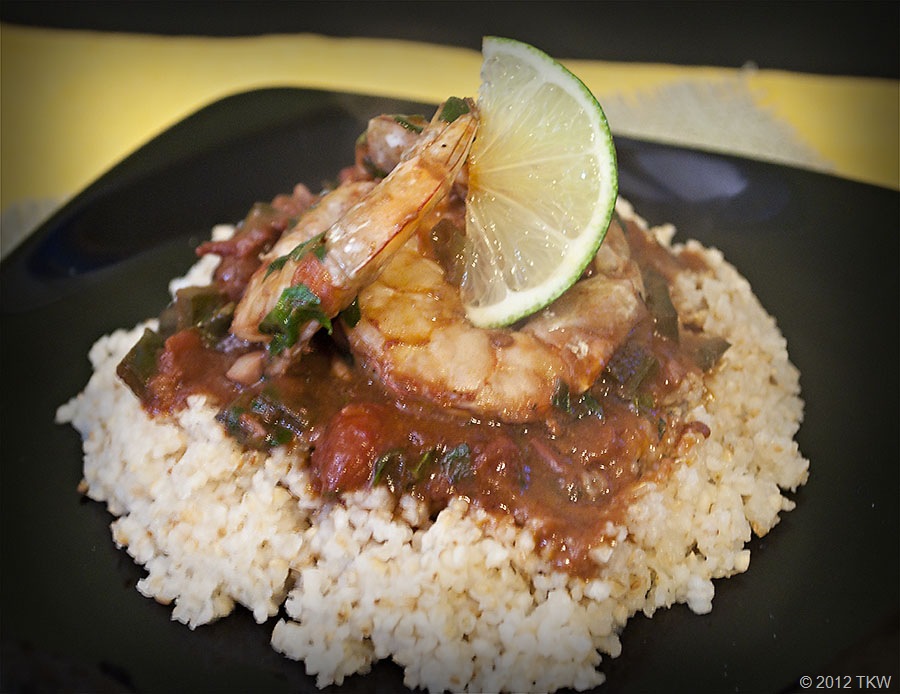 Boca Chica Shrimp
2016-06-11 12:57:17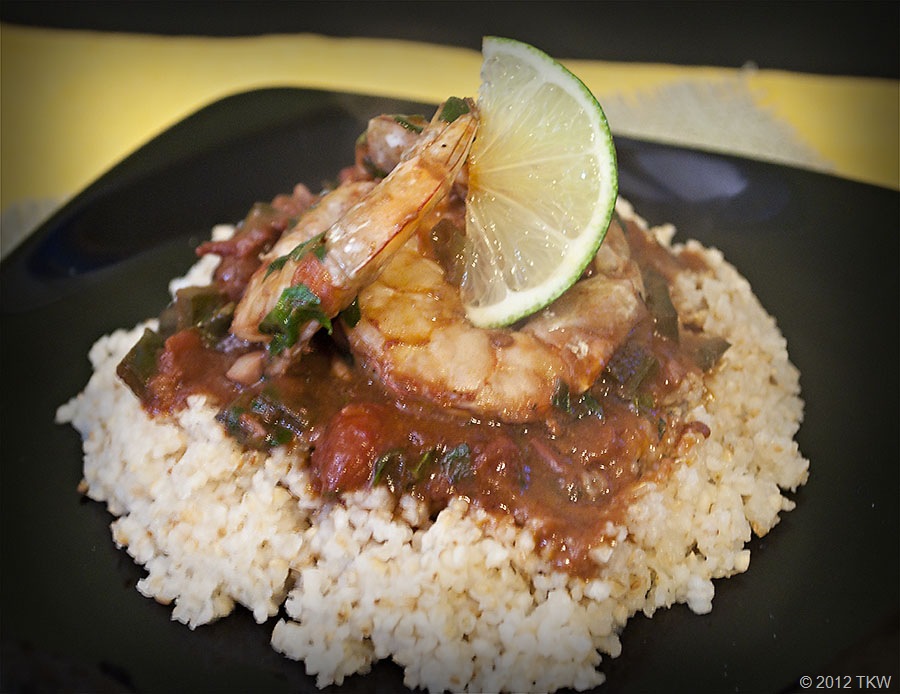 Serves 4
Ingredients
1 lb raw shrimp, shelled and cleaned
3 garlic cloves, minced
1/2 tsp salt
2 limes, juiced
1 tbsp of canola or vegetable oil
2 scallions, diced
1 poblano pepper
4 roma tomatoes, diced
1 cup of red wine (I used a Malbec)
1 tbsp of tomato paste
1 sprig of cilantro, chopped
4 leaves of basil, copped
Instructions
Place the shrimp in a medium bowl, add lime juice and just enough water to cover the shrimp, set aside. In a mortar and pestle or with the edge of your knife on a cutting board mash the garlic and the salt to form a paste.
Heat the the oil in a large sauté pan over medium heat, sauté the onions, garlic and pepper for 2 minutes or until the onion is tender. Add the chopped tomatoes, tomato paste and red wine, simmer 10 minutes.
Add the cilantro, basil and shrimp and cook until shrimp is heated through about 5 more minutes. Serve with rice.
The Kitchen Witch http://www.thekitchenwitchblog.com/

Please visit all the other Secret Recipe Club Reveals: