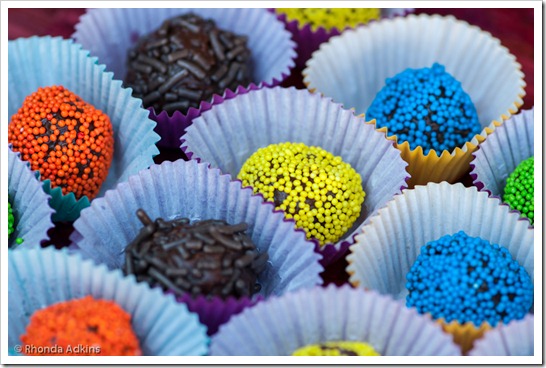 I can't even express how crazy my life is right now! I'm in the last couple of weeks of part one (Summer Intensive) of school and it seems like I have way more to do than I have time for. Even as I say this, I think, how many times have I said this to myself before…
There is never enough time.
And yes, in general this is true in life but sometimes it seems more true than other times. Like when you go to school for 12 straight days in a row and you are supposed to be doing a myriad of other things along with it. It's amazing however, that you still manage to get what needs to be done, done. And the unimportant things in life like dishes and laundry take a back seat (and you don't even care).
I mentioned in my last post for SRC, where I made some amazing corn fritters for a party (I have made them again since then for McGyver who absolutely fell in love with them and yes dear I can take a hint); I also made something very special for the birthday girl.
One of my classmates is from Brazil. She's an amazing person and photographer. She left Brazil and her life as a veterinarian to pursue her love of photography. Because she is so far from home, her culture and her family I wanted to make something extra special, I know what it's like to have a small piece of home when you are so far from home.
Enter the Brigadeiros. To best describe a birgadeiros I think I would call them a dulce de leche truffle. It's a very simple recipe that I learned from a fellow Girl Scout leader many years ago. Her parents were missionaries and lived in Brazil for years so she learned how to make them first hand and taught me, yay.
The ingredient list is simple, the technique, however must be followed! They are not difficult, but all the instructions are there because of generations of experience…and probably many burnt hands and impossibly difficult dishes to clean

Please read the instructions carefully.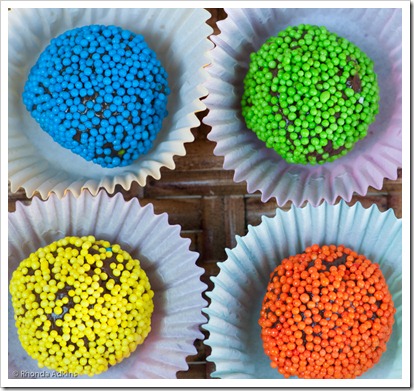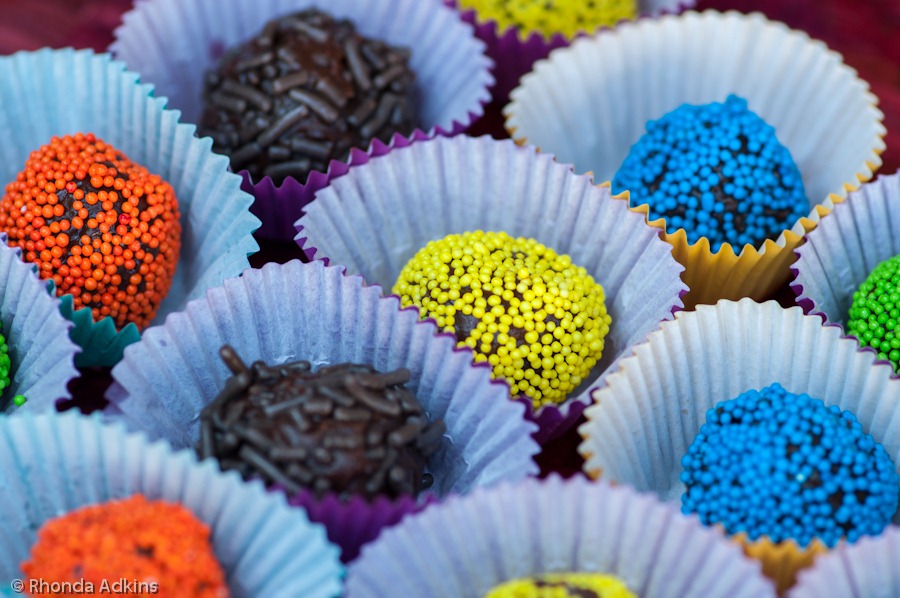 Brigadeiros
2016-06-11 12:12:31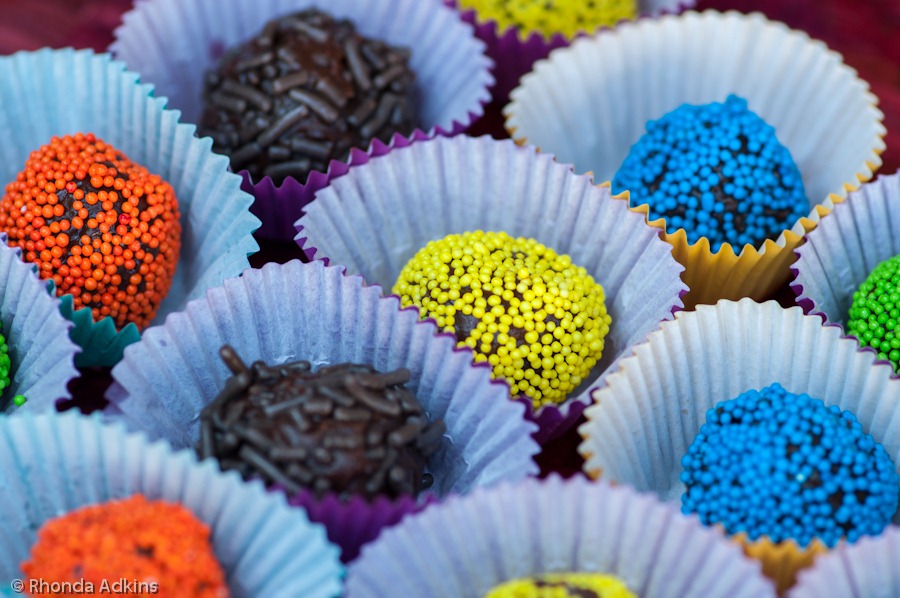 Ingredients
1 tablespoon butter, plus extra butter for greasing hands and plate
1 (14 ounces) can of sweetened condensed milk (not evaporated milk)
3 tablespoons good cocoa powder
Non-perils, coconut, nuts, extra cocoa powder, crystalized sugar, etc (optional)
Instructions
In a large heavy bottomed pot over medium high heat, melt the butter and immediately add the sweetened condensed milk and cocoa powder, stir until homogenous and turn the heat down to medium or medium low (I found with an electric stove top that medium low worked better because of the time it takes for the burner to cool down).
Constantly stir the sweetened condensed milk misture until it thickens and starts to pull away from the pan, approximately 5 to 10 minutes. Immediately remove from heat and set aside.
Lightly butter a large paper plate or wrap a regular dinner plate in non-stick foil. Transfer the brigadeiros mixture to the plate and let cool until easily handled but not too cool or it will set somewhat and not roll well.
Butter a larger cookie sheet or line with parchment paper or non-stick foil. emove any rings, and butter hands lightly. Pinch off a small piece of the mixture and roll into a small ball, approximately 1 inch, place on lined cookie sheet. Continue this process until all the mixture is formed into little balls. You will get 20 to 25 balls. Continue to butter hands as needed when rolling, the mixture will be slightly sticky.
Place non-perils, sprinkles, coconut, etc. into seperate small bowls. Roll the brigadeiro balls into one of the outer toppings and place back on the cookie sheet or into a small paper cup. I recommend doing all of one outer topping, before moving onto another, as your fingers will get quite mucky during the coating process.
Let cool completely and store in an air tight container.
Notes
Yields 20 to 25
The Kitchen Witch http://www.thekitchenwitchblog.com/

As far as school is going, I am learning so much that my head might possibly explode! Sometimes we are shooting so much for technical reason's that I'm wondering when do I get to shoot for fun???

Here's what I've been up to:

Landscape class, learning hyperfocal distance (or as a classmate of mine calls it, hyperfocal fecal distance)…seriously its good stuff to know, but I'm a macro/food kinda gal so my interest kinda wans. And I didn't quite get the whole concept, fortunately they have an app for that (seriously they do…) so I've cheated improved.

This was my first day trying it…and not successfully, as the sign in the front is not tack sharp, evidently I don't know how to figure out how far I am from my near subject….I don't think there is an app for that though.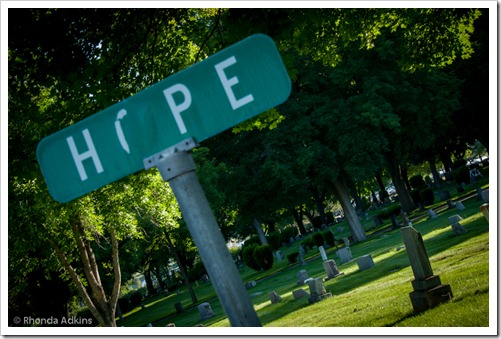 In landscape we also learned a little HDR, I don't have an HDR program but Photoshop can do it…just not very well. This photo was taken from the balcony of our cabin, It is 4 photos at different exposures blended automatically through Photoshop and then I adjusted some of the color sliders (I would NOT use photoshop in the future for HDR, it washes out the pictures).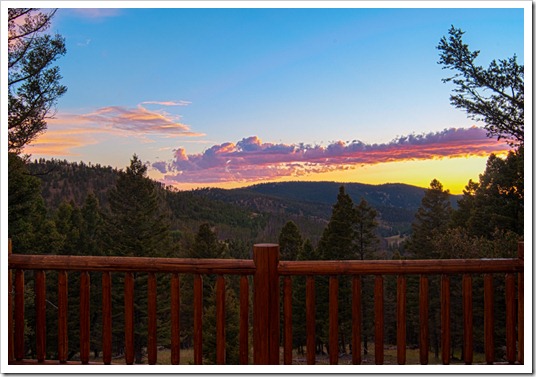 For lighting and studio, we had the wonderful Heather Ann Thomas (whom I'll share more about when I have an entire week of pro studies with her). She challenged us to shoot food in what available light we had….might be the worst assignment I've had so far

Homemade pizza taken with only an alley light (white balance corrected in Lightroom).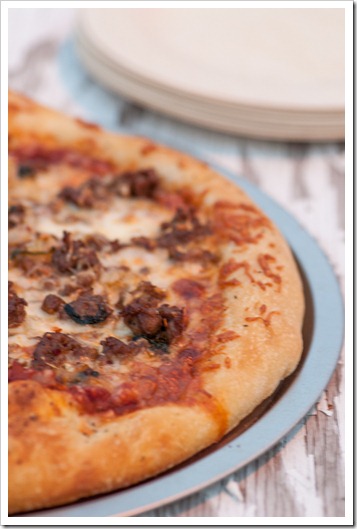 Shrimp scampi, using shade and just for fun, I shot some macro pasta shots in the studio.
Quail egg in the morning light.
The Farmer's Market, midday (after class on a Saturday) taken at a stall located under an overpass.
Also shot in morning light (same day as the quail egg), I used this garlic photo for a mock magazine assignment for Photoshop class. Oddly enough, it has been one of my favorite homework assignments! Maybe I have a little graphic designer in me???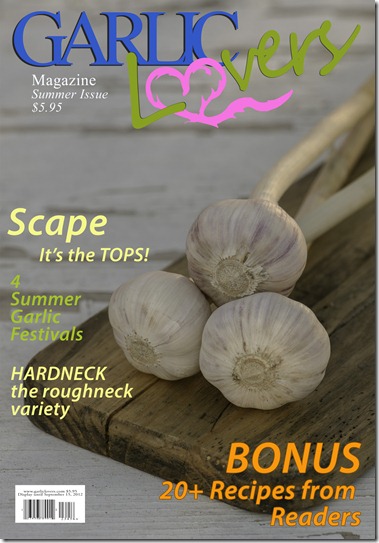 Although I dearly love my Visual Arts/Creativity class, I was not happy with my homework assignment. Currently we are studying history, and I like it. We've reviewed some of the art movements that have affected photography like modernist, minimalist, etc. We were supposed to jot down which one that appealed to us the most and then we were given our homework assignments.
Yeah, I thought that I would be shooting what appealed to me however, our teacher had us draw two cards, one with a movement and one with a subject. Huh, I don't get to pick?
I drew surrealism and room/interiors. Really? Ugh, yuck. It's not that I'm not into surrealism, but hello…I was going to have to be creative AND use Photoshop, doing graphics in Photoshop is fun….everything else sucks, I mean it is challenging. I had this great idea but I just don't have the skills or time to make it work so what I've ended up with is this…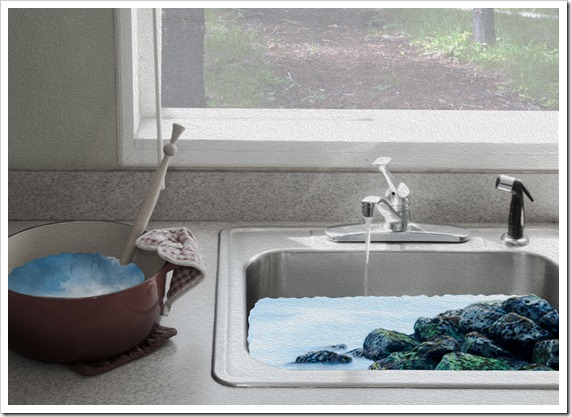 I call it "Mother Nature's Kitchen" . It's a composite of 4 different photos, my kitchen, some clouds, Westport, WA coast and the forest near our cabin. Since it's surrealistic, it doesn't matter if I have sucky Photoshop skills…right?
When I whined about my assignment to one of the assistants her answer was "you get what you need", I suppose that is true…
This post is much longer than I intended it to be, but I guess that's what happens when you haven't been able to get your blogging on. I'm closing in on my last couple of weeks of Summer Intensive so it'll probably be awhile until I post again. And right now, I need to shower and head off to my Reiki class.