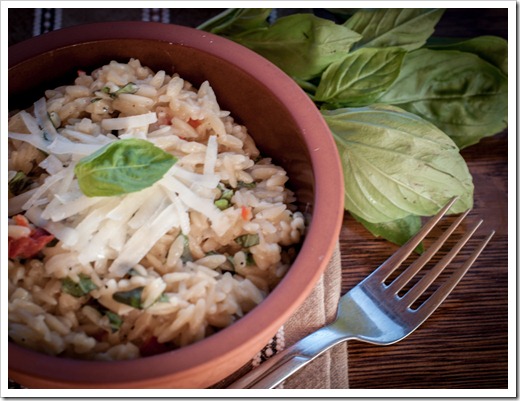 A month ago when I said I was participating in the next month's Secret Recipe Club, I didn't know what I was getting myself into. I simply looked at the date and thought, hmm, right during break, perfect. Posting is right during break, but picking out the recipe and cooking and photographing meant that it fell right into the hot and heavy portion of my final days of part 1 of photography school. Will I not be able to have the time????
I felt especially lucky to be assigned Julie's Eats and Treats, because Julie's site is full of mouth watering recipes…with plenty of simple ones; which meant that I could easily stake out a little time to whip up one of her dishes, whew. A little about Julie: Julie started blogging because so many people asked for her recipes. And she's super fortunate to have a hubby, Jason who helps out, Julie also has an adorable baby girl Miss Kenzie Marie (a name that I adore, especially the middle name because my daughter Leah shares the same middle name.
Back to the recipe…I often thought of orzo as the risotto pasta. It's so similar in shape that I think people often get this pasta and rice confused, normally I would say that is the only they have in common. But when I stumbled across this recipe, it definitely had risotto (of which I am especially fond of) written all over it. I kept the heart of the recipe although I did make several modifications.
I cooked up a big batch so my stepson would have plenty leftovers, I used fresh garlic and added chopped basil and roasted tomatoes and peppers (from the olive bar). Finally I swapped the parmesan for a Romano recommended by the cheese guys at the local organic store.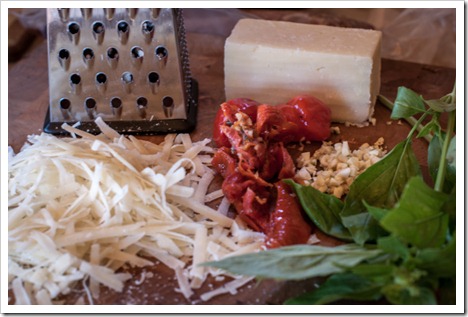 What I ended up with is a beautiful tri-color (Italian flag) creamy pasta that was to die for. Although not as creamy and 'to the tooth' as risotto, this orzo version is a quicker and just as delicious alternative!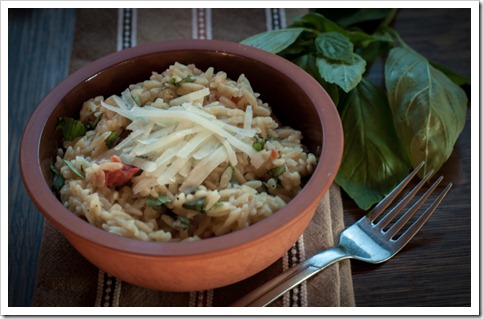 Hop on over to visit it Julie you won't be sorry and check the bottom of this post for more great SRC posts.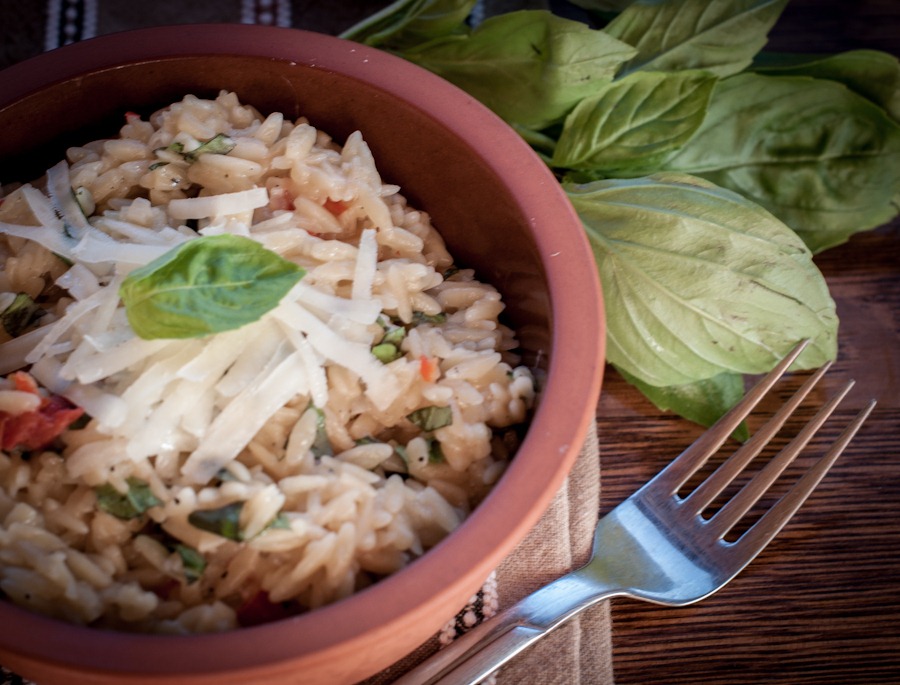 Romano Orzo
2016-06-11 12:02:10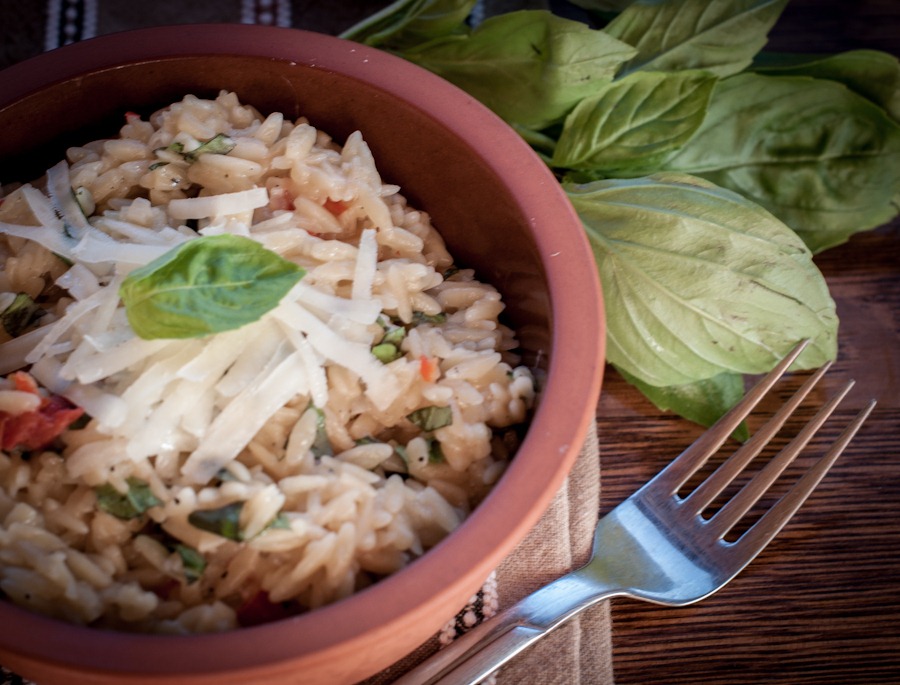 Serves 6
Ingredients
1 pound orzo
1 tablespoon olive oil
1 shallot minced
2 cloves garlic, minced
1 32 ounce box broth (chicken or vegetarian)
1/4 cup roasted tomatoes, chopped
1 bunch basil leaves, chopped
1 cup grated romano or parmesen
Salt and pepper to taste
Instructions
In a large pot, heat olive oil over medium heat. Add shallots and garlic, cook for 1 minutes. Add orzo and lightly toast. Pour in broth, bring to a boil and then turn down and simmer on medium low until orzo is al dente, about 7 to 8 minutes and most liquid is absorbed.
Stir in tomatoes, basil and romano until cheese is melted and throughly mixed. Season with salt and pepper to taste. Serve with additional cheese and basil if desired.
The Kitchen Witch http://www.thekitchenwitchblog.com/

I don't want to detract too much from the SRC gig but I'll share my last two final photos with everyone who has been keeping up with my photography school progress …

This photo is a composite of many photos that I took. I shot all of these on a lightbox (like the kind they used to view slides and negatives) to illuminate the inside of the lemon. My inspiration came from vintage botanical posters. I am hoping to refine this technique and do a whole series.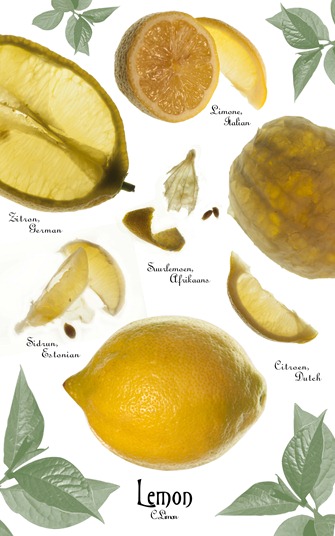 This final photo, is one of a series that I did for my final show. Below is my "artist statement" that went with the show, it explains the chair in the field.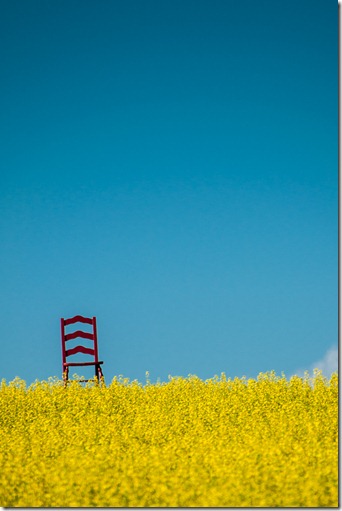 A Red Chair Grows in a Canola Field
by Rhonda Adkins
Come sit down and rest awhile…
One morning I woke with a vivid image in my head. I had been dreaming of a bright yellow field backed by a vivid blue sky with a lone red chair in the field.
A chair?
At first the dream seemed to be bizarre, but then I thought "how much of our lives are spent in a chair?" We dine in chairs, work in chairs, and relax in chairs, for just a few examples.
In fact, chairs have become a very important part of my life, lately most of my life is spent in a chair…learning.
Sit down and rest awhile…
Learn, work, play, relax, create, dream small, dream big; explore your dreams and don't let them 'spook' you. Watch your dreams come true, because red chairs can grow in a canola field if you aren't afraid to make your dreams happen.