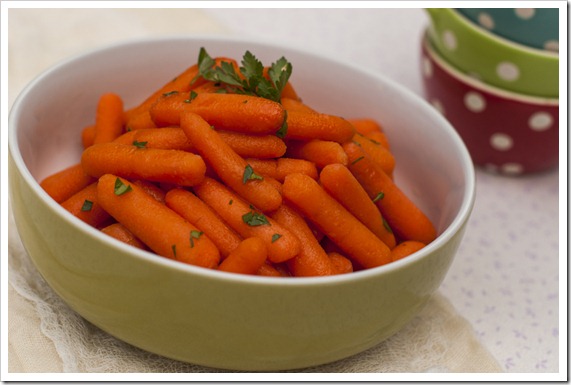 This is the longest hiatus between posts that I've ever taken.  As a matter of fact the last time I posted, was during Secret Recipe Club Reveal last month. At my last posting I was hot and heavy into finals for Part 1 of my school.  I then took a one week break and visited family in Washington State.  The next three weeks were filled with professional specific studies.  I took Stock Photography, The Modern Studio and the class of my dreams Food and Product.
On to my SRC assignment, it's Debbie, our illustrous leader of group C and of Debbie Does Dinner…Healthy & Low Calorie.  What's so great about Debbie's site is that she has mostly healthy food (she throws in some other tempting dessert recipe that aren't so healthy

).  Debbie gives the calorie count and if it's a side dish she gives you serving suggestions to keep your meal at about 500 calories, awesome!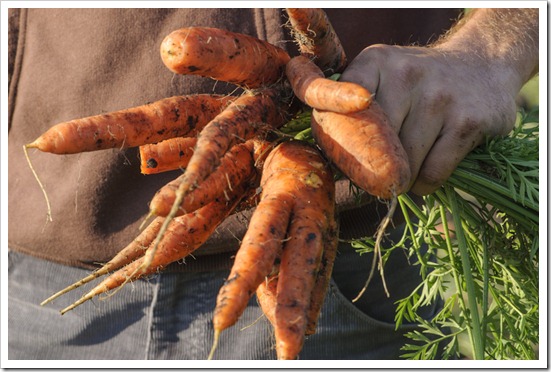 I confess that I didn't dig right into her blog as soon as I got my assignment, as a matter of fact I was busy doing shoots for my Stock Photography and thought, I better pick out my recipe soon! One of my assignments was shooting at Peas Farm (a community garden).  I was shooting some freshly picked carrots and talking with the guy picking them and he said that these were 'staff' carrots, in other words not pretty enough for the CSA baskets.
I asked if I could borrow them for shooting practice and he said I could have them, take them home and enjoy them.  Of course I had fun shooting with them first.  Below is a fellow student acting as a model. Isn't she adorable!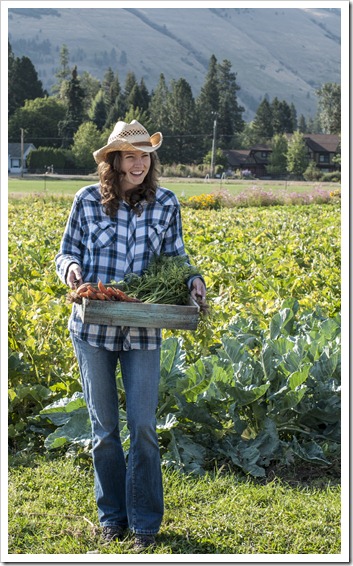 And some carrots on the scale, I love all the mis-shapes and dirt…very organic.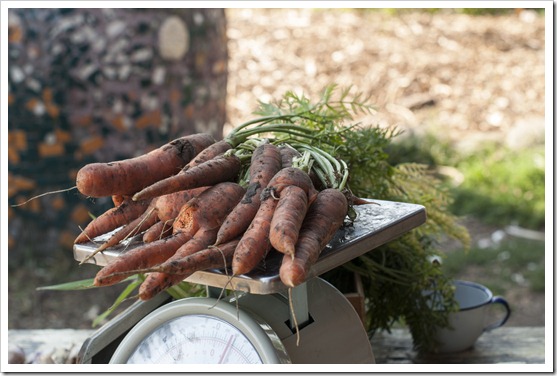 Can you tell where this is leading?  I hit up Debbie's blog the same night and found this recipe: Carrots with Maple Balsamic Browned Butter.  SOLD!  A perfect match.  That was on a Thursday, I was meeting my hubby at the cabin that weekend and thought that this would be perfect to whip up for him.  I packed up my bag of food and….
promptly left them.  A weekend of 90+ degrees and by the time I got back they had shriveled into, well they look liked wrinkled, okay I can't really say what they reminded me of, but it was 90+ degrees and they, umm looked cold.  Ruined!  Straight to the compost they went

.
I'm not one to give up, so on my next grocery run I took the lazy gals way out and bought some baby carrots.  but then I made them I forgot to add the balsamic vinegar.  What a ninny, I have seriously lost my mind.  Even without the balsamic vinegar the carrots were warm, buttery and had just a hint of maple.  I think these guys may be reappearing at the Thanksgiving table this year and if I can remember I'll add the balsamic vinegar.  Thanks Debbie.
Here's Debbie's original recipe, with my mistakes modifications…
1 lb sliced peeled baby carrots
1 tbsp. butter
1 tbsp. maple syrup
1 tsp. balsamic vinegar
Salt and pepper to taste
1 tsp. chopped fresh parsley
Steam carrots, covered, for about 15 minutes or until tender. Melt butter in medium saucepan over medium heat. Cook butter for about 3 -4 minutes or until lightly browned and you get that nutty smell. Yum. Stir in syrup, vinegar, salt and pepper. Add carrots, cook for another minute until heated stirring to coat. Stir in parsley.
Total calories = 338 calories
4 servings = 85 calories per serving
Make sure you check out all the rest of the SRC reveals.