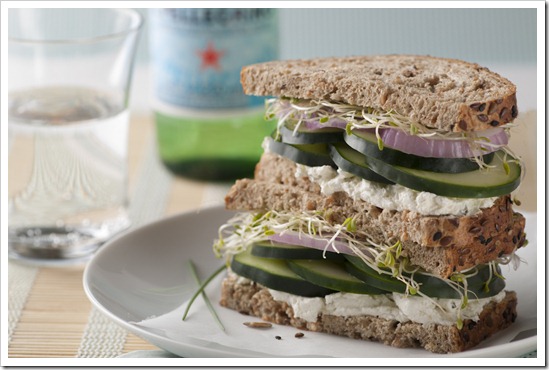 I thought it was high time that I finally posted what I've been up too. My last two posts have been for Secret Recipe Club, just because I'm a commitment gal, and I love the club and sadly nothing else.
Rocky Mountain School of Photography has been amazing! The more I learn the more I learn that I have more to learn. After the first part of school, I took a break and went out to Washington State to visit family and friends; a trip long overdue.

I have loads of photos from that trip, but I'll share them in a different post since this post promises to be photo heavy already.
Returning from my mini vaca, I spent the next three weeks taking professional studies. Pro studies are one week immersion courses in specialized areas. My first week was Stock photography with Rob Sylvan, he has this blog for Lightroom and he wrote this book on stock, which we all got a copy of. An amazing course that made me realize there is a lot more to stock than just snapping a photo.
We went to a local community farm one day (that is where I got my carrot shots from for my last post).
We did a little studio time…this shot was so much fun, and my classmate Jen was a great model. You all know that I love all things lemony….
We did another shoot at an elementary school, but the parents did not want the photos on the web, so no sharing

The next week I took Modern Studio with Heather Ann Thomas of Beall and Thomas photography. She was an incredible instructor, her photos are in magazines and she has shot cookbooks for major chain restaurants and Blackberry Farm in Tennessee.
One of our shoots was at The Break café in Missoula. I got behind the scenes with Amanda their baker. You could tell that she looooves what she does.
I had a little fun with their neon sign also.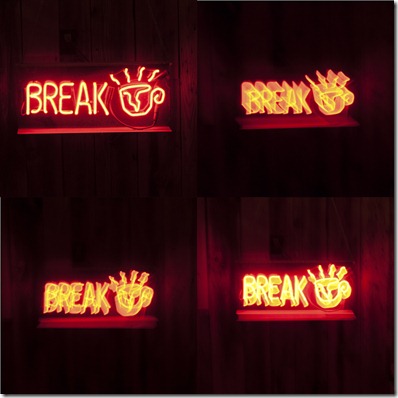 We also had some studio time….portraits. Ugh, shooting kids and people, not what I like doing but I think the photos came out okay.
We also did some bride/couple photography on location.
My very last week was the whole reason why I started this school, Food and Product with Joe Lavine. Don't know who he is? Next time you see a Hamburger Helper box, or Minute Rice, Wanchai Ferry, Nature Vally, Pillsbury, Macaroni Grill, Swift Premium, "Beef" ads, and so on….he's the man. He not only does commercial work but has some beautiful art photography also.
On one of our shoots we went on location to the Tamarack Brewery and Pub. Again, one of my very accommodating classmates, this time, Charlie was my model.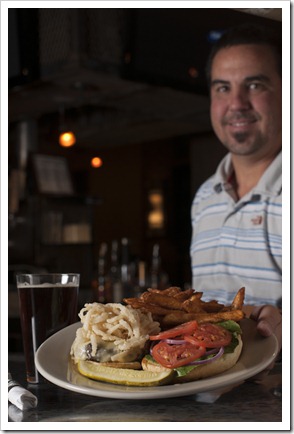 We did a product shot of a watch. McGyver needed a new one, so I did the whole outdoorsy thing. Can you believe this was shot in a studio? This shot was my ah-ha moment for how to use a light meter to get results that you want.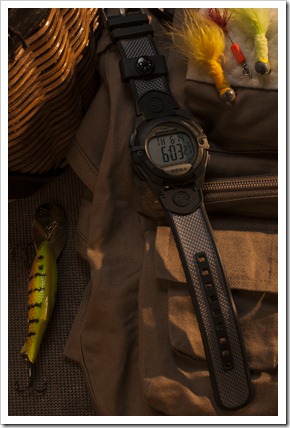 One of our assignments was to shoot a drink shot. I choose a Martini made from 44 North Vodka out of Boise, Idaho. For me this was an amazing shot! I can't believe that I conceptualized this and with a little teacher help was able to pull my vision off. In the end, I think it is simply a cool shot!
I also did a pasta shot, which I had the fortune of working with another student who is a chef and learned food styling from Denise Vivaldi. I'm saving that for another post because I have a recipe to go with.
Back to the sandwich, the sandwich was shot on the first day of class, I used Joe's demonstration light set up….nice and safe. I was pleased with the quality of lighting, I just never realized that studio lights can do some amazing things. I missed the memo that Joe was supplying all the sandwich makings and props and I brought my own…per usual, I just had to do it my own way.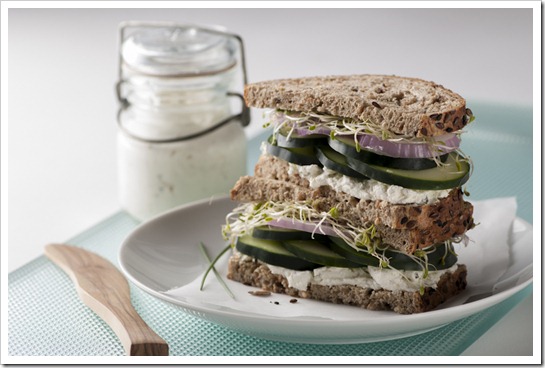 On a side note…I'm having fits with my ziplist recipe plug-in, it'll only load the recipe at the top of the page, I don't want it there….I gave up last night and now I've given up this morning and am posting this the old fashioned way….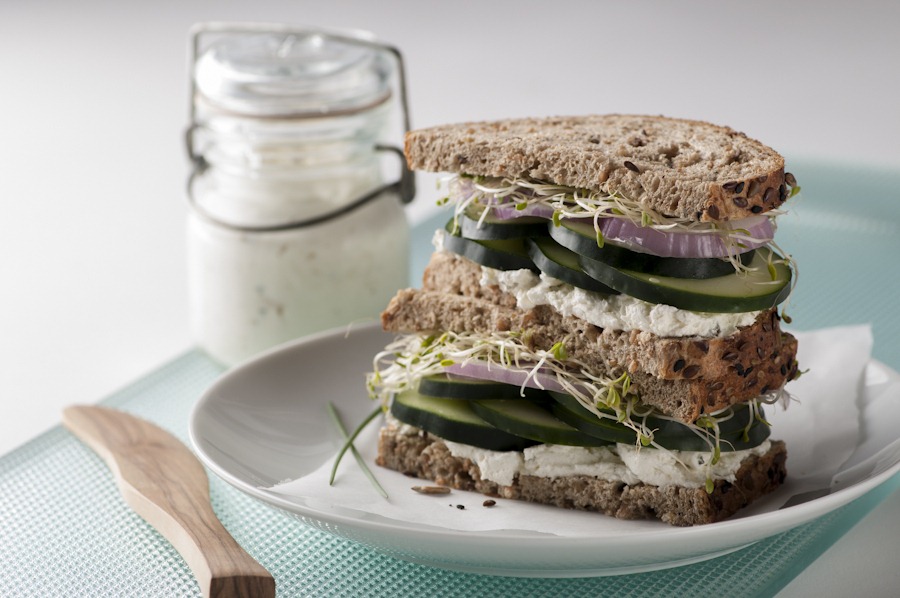 Kickass Cucumber Sandwich
2016-06-14 14:28:22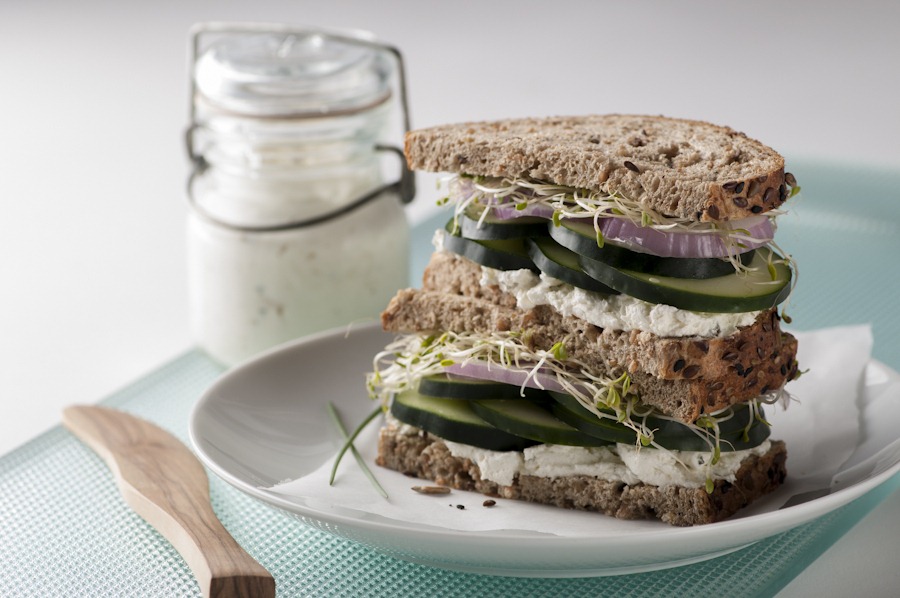 Ingredients
2 slices good bread such as Dave's Killer Bread
2 ounces whipped cream cheese with chives
thinly sliced cucumbers
thinly sliced red onions
alfalfa sprouts
Instructions
Spread the cream cheese on once slice of bread,pile high with cucumbers, onions and alfalfa sprouts.  Top with second slice of bread.
Pour yourself a refreshing drink, cop a squat and enjoy a kickass cuke sammie.
The Kitchen Witch http://www.thekitchenwitchblog.com/