When I retired from the Air Force I thought I was going to be a teacher. I love to teach, mentor, and share knowledge and skills. Naturally I thought I'd be teaching dental assisting, after 22 years of it, I probably had enough experience. I was so sure of it that I got a BA in Education, specifically workforce education and development.
That didn't happen. Apparently someone has to die before you can get a teaching position at the technical school. But sometimes things work out for the better anyways.
But that doesn't mean that I don't like teaching anymore. I've been teaching cooking classes and a little photography, and sharing my new gardening knowledge. I still love teaching, it's almost a compulsion (some people get taught something whether they want to know or not). When my neighbor asked me if I'd like to teach her photo club of 6th graders some food photography, I was delighted!
The Roosevelt Elementary 6th Grade Photo Club students came over to my house (there were 8 of them) and we shot cookies. I tethered my camera to the computer so they could see the photos. They each got to pick out their props, style their food and push the button on my remote. We only had an hour so they had very little time to scooch and tweak and move things but they got the idea. I also didn't get to move my camera much, but you gotta work within your limitations.
We talked about composition, lighting, color correction, styling and anything else we had time for (like the emu egg I have…it was a very interesting object to them). The kids were wonderful, they asked questions, paid attention and were respectful and encouraging of each other. Just reminded me why I love teaching.
Here are their photos (as you can see they all loved the straws and thought that milk and cookies were a perfect pairing). I did very little editing, some color boosting because we shot in RAW format and some cropping because I didn't have time to fiddle with the camera, or they with their set-up.
This was my set-up to get them started and to demo.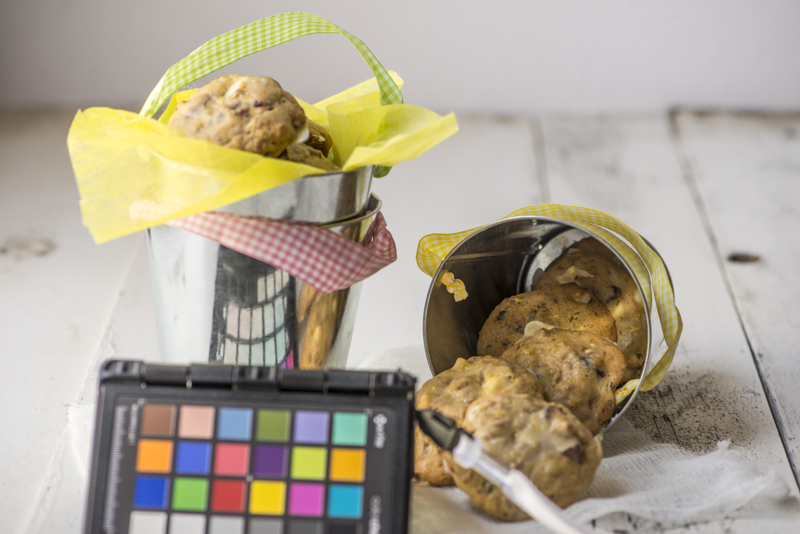 And what was left after they left…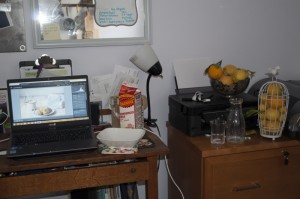 I developed this recipe especially for them, hence the name Roosevelt Cookies. Of course, I let them take some home.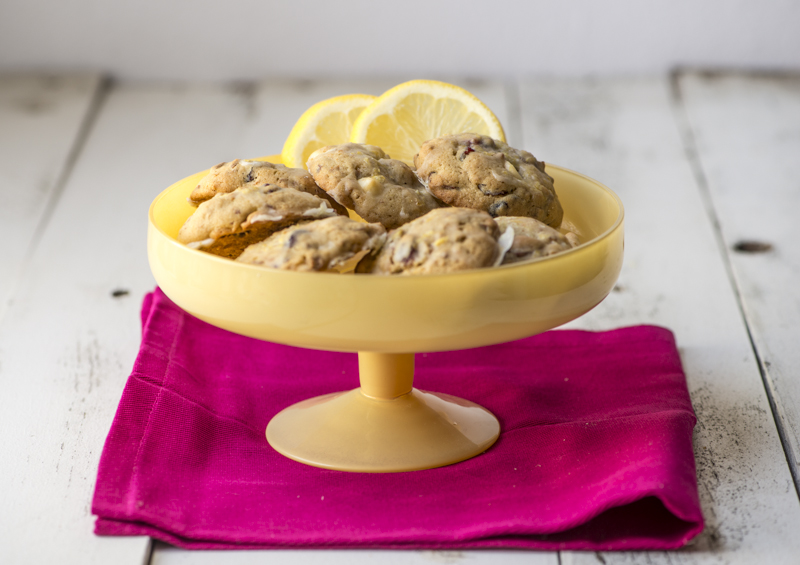 Roosevelt Cookies (Lemon Glazed, Craisin, Granola and White Chocolate Cookies)
2016-06-10 19:14:21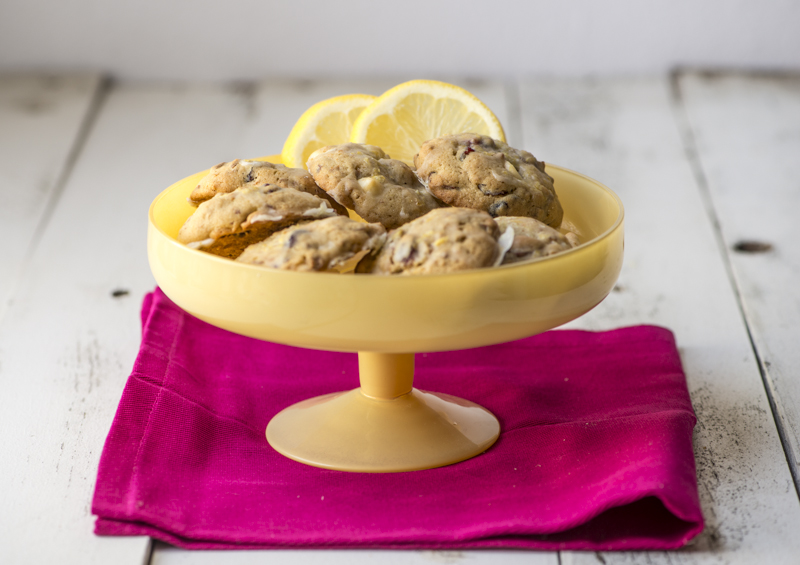 Ingredients
2/3 cup butter, softened
2/3 cup brown sugar
2 large eggs
2 lemons, zested and juiced (divided)
1 1/2 cups all purpose flour
1 cup granola (I used vanilla/goji)
1 teaspoon baking soda
1/2 teaspoon salt
1 cup craisins
1/2 cup white chocolate chips
1 cup powdered sugar
Instructions
Preheat oven to 375°F.
Cream butter, sugar, eggs, and the zest and juice of one lemon in a mixer fitted with a batter paddle.
In a seperate bowl mix the flour, granola, baking soda, and salt. Slowly add the dry ingredients to the wet ingredients, mix well. Fold in craisins and white chocolate chips.
Line baking sheets with parchment paper and drop dough by the 1/8 cup. Bake for 10 to 12 minutes until light golden brown on the edges. Let cool.
In a small bowl whisk together the powdered sugar with the zest and juice of 1 lemon. Drizzle glaze over cookies.
The Kitchen Witch http://www.thekitchenwitchblog.com/