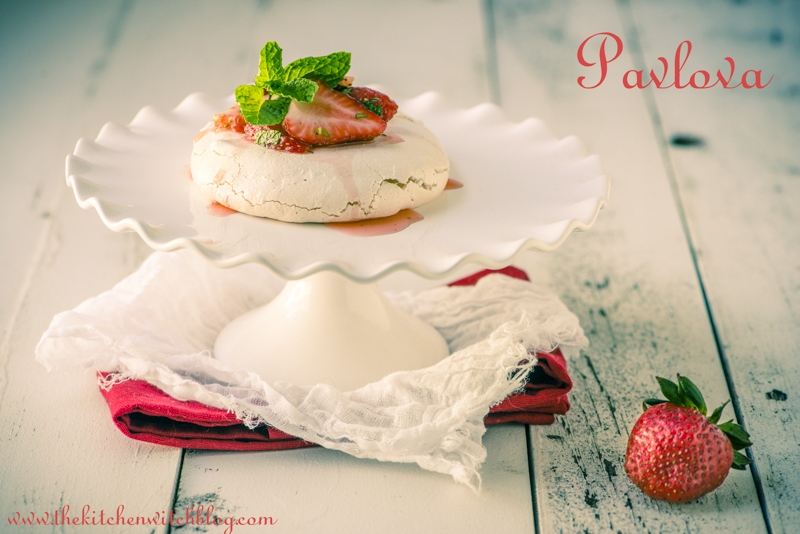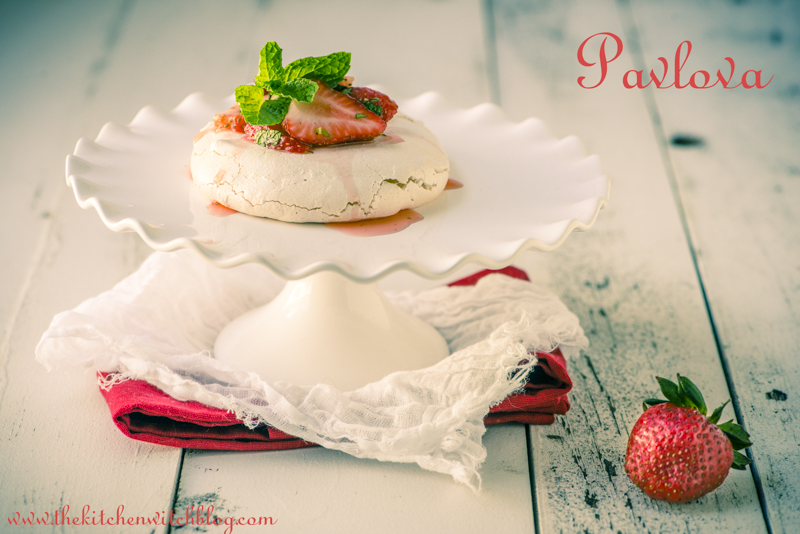 Would you believe that I'm sitting outside, drinking coffee and typing this post? To me this feels so luxurious. This is how, in my little mind, I imagine a writer's life. The perfect writer's life, where you could put pen to paper (or type) anywhere when inspiration hits.
I have always thought writers to have a glamorous job where they dictate their hours and only panic near deadlines. Sipping coffee while the words flow or enjoying wine and thinking that you do your best writing then. Staying up late, sleeping in or vice versa.
I think that probably Hollywood had some influence on this image that I have. The outsider looking in only sees what they see. The garbage men just drove down my alley, they looked over at me sitting al fresco, hacking away on my laptop and I know their thoughts "it must be nice…wish I could do that…but someone has to actually get up and go to work".
I know that's their thoughts; before I started freelancing if I saw someone doing something I wanted to do or perceived as "the life" I was a bit envious, I had those very same thoughts. Usually our image, or if I may say, the cover of the book, isn't necessarily what's going on inside.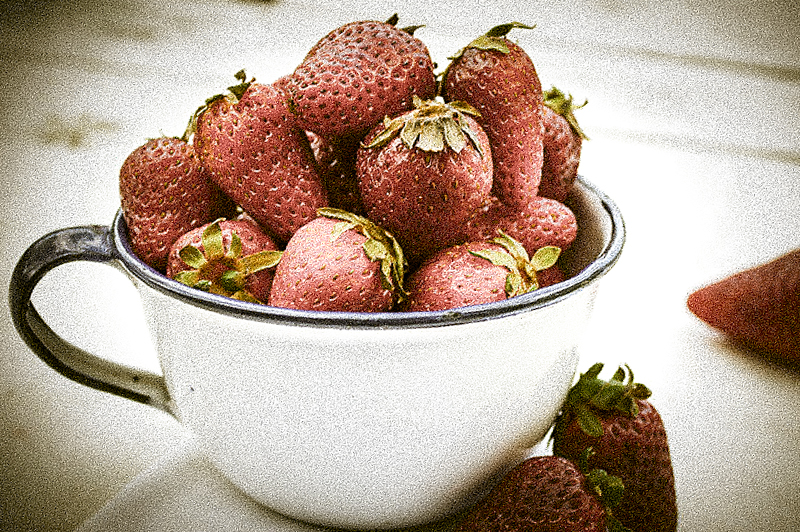 Since I've become self-employed, I have had more sleepless nights and bouts of stress. All the responsibility is upon me and I take it very seriously. Lists upon lists are created in my head and on paper (can't quite embrace the electronic list making). And somehow I feel that I should not only get all my work done, but also my chores and all my volunteer things I do; done in the same amount of time as a work week. The goal is to have time in the evenings with the family.
I work all hours, even weekends, if I'm not working I'm doing chores, if I'm not doing chores I'm doing something for the community gardens, the camera club, Boy Scouts or anything else that I can't say no too. This book does not look like it's cover! I have also discovered that writing, especially if technical is not so glamorous. Research is work and usually means snooping on the internet, going to the library, consulting experts, etc. All of which take time, although interesting, it's really not glamorous at all.
No this book is not like it's cover.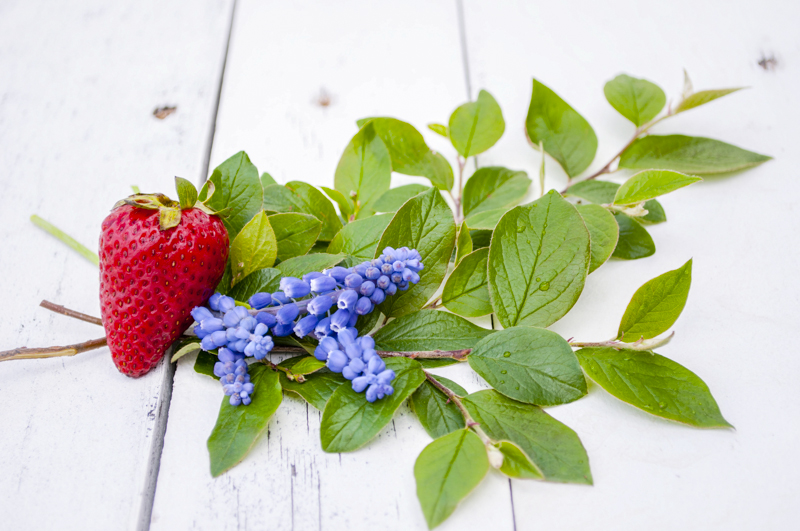 Nor is this pavlova. Long on my bucket list, I finally tried my hand at making one. At first glance it appears to be a crispy disc, curious looking and really not so enticing by it's mere looks. Most pavlova's are topped with something, where in the attraction begins…that beautiful cover. Lovely fruit or lemon curd atop a crispy meringue disc, or so it appears.
Of course you have to open this book up to get the real experience. Once you break through the small shell of the crispy exterior, you are greeted with an almost gooey, slightly chewy marshmallow center. A certain delight and surprise for everyone. It reminded me of a campfire marshmallow that has been torched on the outside but held it own on the inside (sans charcoal flavor of course).
I understand, now that I've read this book why it is accompanied with lemon curd and fresh berries, they are the perfect foil for this very sweet base. I got the recipe from Simply Recipe's site, where Shuna Fish Lydon of Eggbeater, did a guest post on pavlovas. I recommend that you reference Elise's site for superb directions and tips, so I'll not post the actually pavlova recipe here. I'll just share my delicious strawberry and mint topping, which is also excellent on shortbread, pancakes and waffles and warm over ice cream.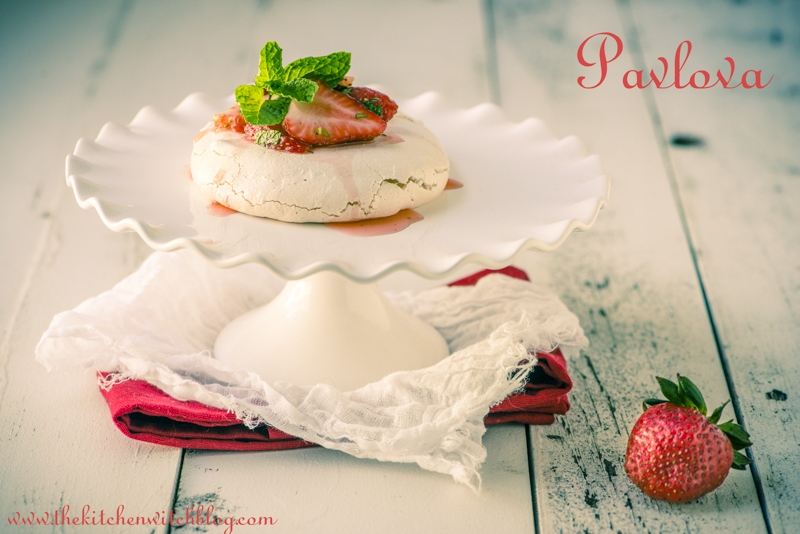 Strawberries and Mint topping (for Pavlova)
2016-06-10 19:03:02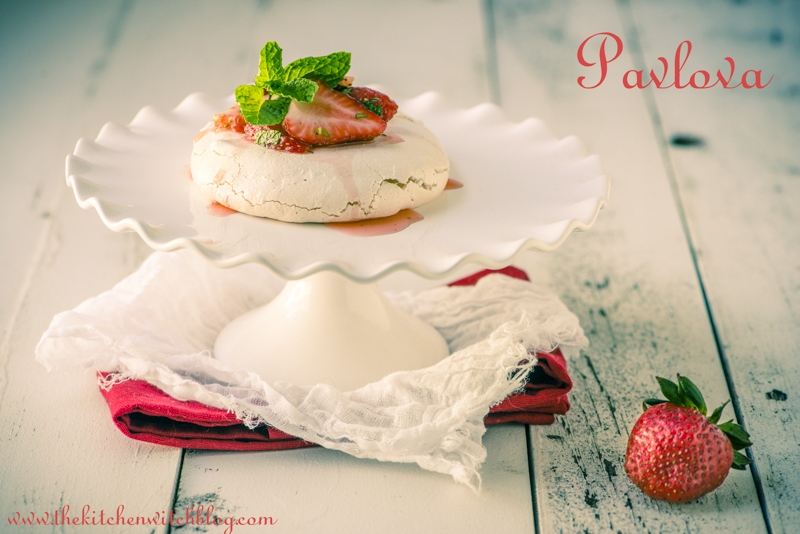 Ingredients
2 pints strawberries, hulled and sliced
1/4 cup sugar
2 tablespoons chopped fresh mint, plus extra leaves for garnish if desired
1/2 lemon, zested and juice
Optional additions for warm sauce
1/4 cup water
1 tablespoon cornstarch
Instructions
Mix all ingredients in a medium bowl, allow to macerate at least 30 minutes and up to two hours.
Alternatively, for a warm sauce: Mix, water, sugar and cornstarch over medium low heat until homogeneous. Add strawberries, lemon zest and lemon juice, stir and break up strawberries until sauce thickens, about 5 minutes.
Remove from heat and let cool slightly the sauce will continue to thicken), stir in mint just before serving.
The Kitchen Witch http://www.thekitchenwitchblog.com/