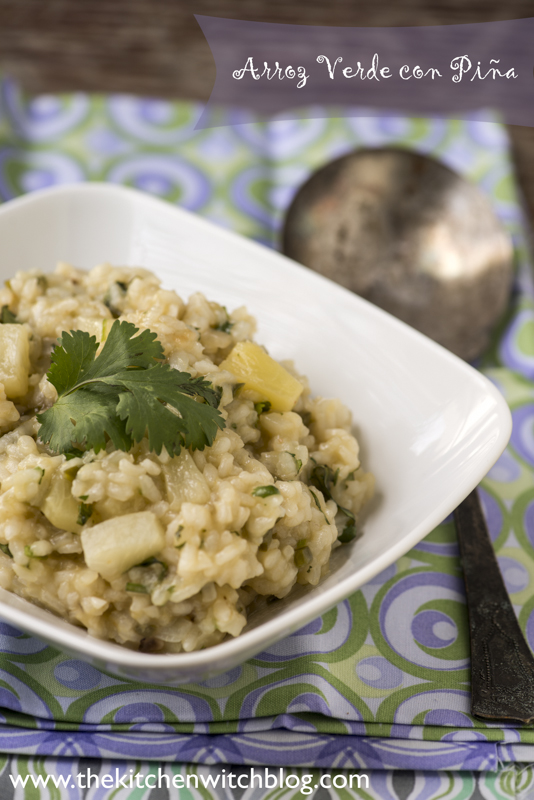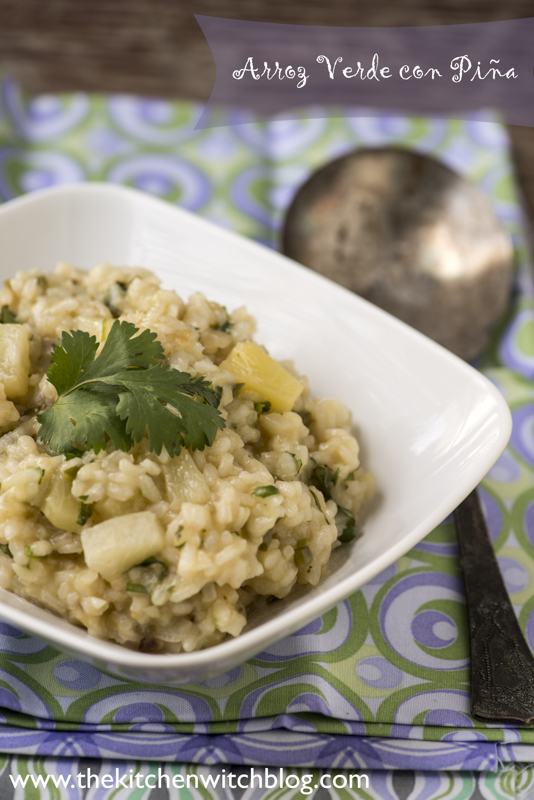 Last month I taught a cooking class, it was Mexican cooking. Not your standard heavy Tex-Mex loaded with cheese, sauces and sour cream. Our theme was Mexi-light, Mexi-easy, Mexi-delicious. We started off with the basics, salsa and guacamole and then things got better.
Taking my cues from Baja and the Yucatan region we started off with a mock shrimp ceviche, this citrus salad, Baja style fish tacos, Arroz Verde con Piña, finished off with a tres leches and fresh berry trifle. Of course I came up with a cocktail fitting the menu.
As always my Winter Sals-tice (and I don't mean that arrogantly) gets rave reviews. The students were surprised at how delicious a simple guacamole of avocado, salt and lime juice was. My opinion alert! I think our Mexican chain restaurants put way too much in their version, hiding the beautiful flavor of the avocado. I have to say that the surprise dish of the evening was this Arroz Verde con Piña.
There are two things that are essential to this dish, it's short grained rice and…wait for it…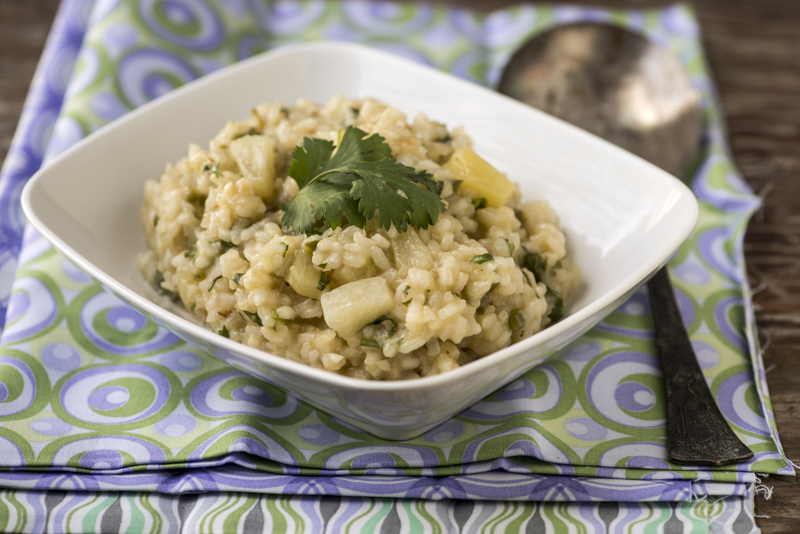 Canned green enchilada sauce.
But why?
Would you believe it if I told you that this rice dish is more like a Mexican risotto than anything else? The short grained rice is super starchy, similar to arborio rice, which helps make it thicker-er. Adding the canned green enchilada sauce during the last 5 minutes of cooking gives you that creaminess, that's so risotto like.
But why the canned stuff?
Everything has it's place, like beer and Velveeta at Super Bowl parties. The super velvetiness of the canned sauce makes a huge difference. And the mild flavor compliments, rather than competes with the pineapple. Not to mention it's Mexi-easy! (my homemade sauces tend to be a bit chunkier, spicier and more time consuming)
If you are looking for a change to your regular Mexican inspired side dishes, if you want something lighter and easy you have got to try this rice dish.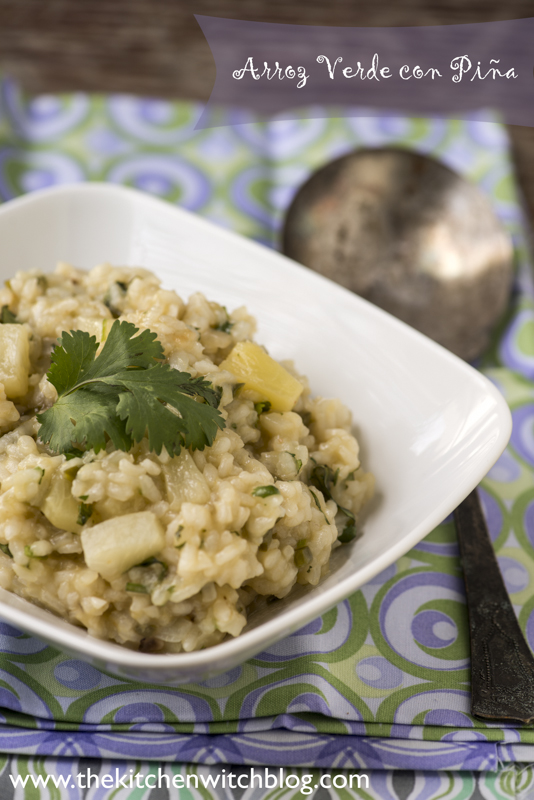 Arroz Verde con Piña (Green Rice with Pineapple)
2016-06-10 18:46:25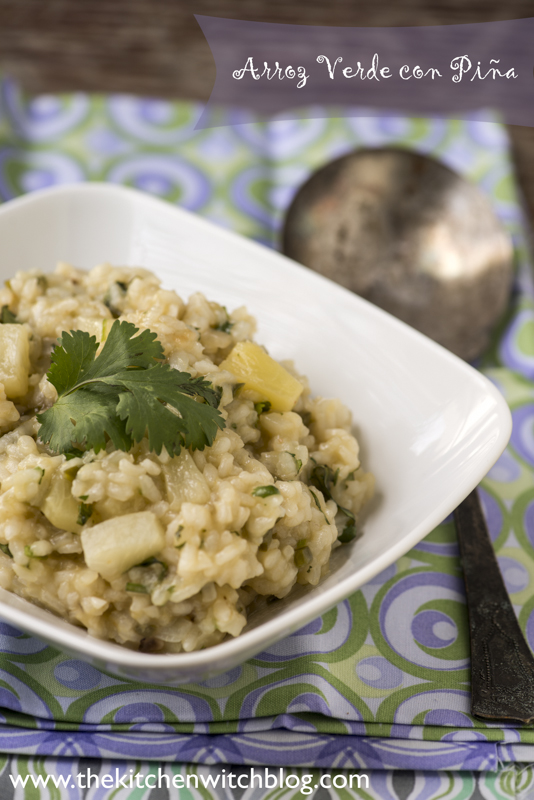 Serves 6
Ingredients
1 cup rice
1 tablespoon olive oil
½ cup diced onion
2 cloves garlic, minced
1 can (14.5 ounce) lower sodium chicken broth
1 jalapeno, minced
¼ cup minced cilantro
1 can (10 ounce) green enchilada sauce
1 (8 ounce) can pineapple tidbits (juice reserved)
Salt to taste
Instructions
In a large saucepan or non-stick frying pan, heat olive oil over medium heat. Add the onion and sauté until translucent. Add rice, garlic and jalapeno and sauté until rice turns opaque. Add broth bring to a boil then cover and reduce heat and simmer for 15 minutes. Add the green enchilada sauce and cook for 5 more minutes. Remove from heat, stir in the green enchilada sauce and cilantro. Add pineapple juice if desired for a creamier rice.
The Kitchen Witch http://www.thekitchenwitchblog.com/