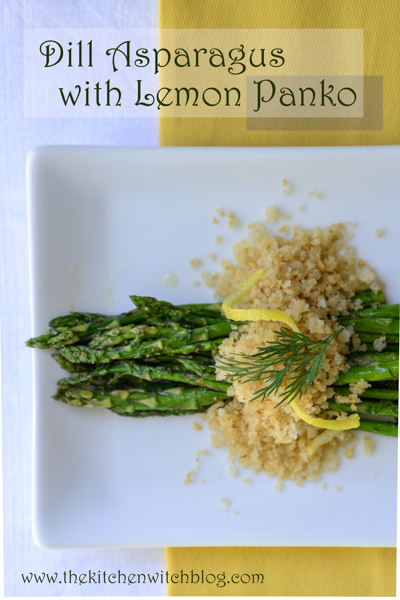 When I lived in Europe, Asparagus was a revered vegetable. The season started in May and ended around Mid-Summer's day. In England they treasured nice meaty stalks (but not woody), in Germany the white asparagus was on every menu and in France and Italy the small dainty little asparagus showed up salads, pastas and any where else it could be incorporated.
Did you know that Asparagus is a modified stem? They have thin flat 'leaves' called cladophylls; it's modification allows it to photosynthesize. Other edible plants that have modified stems are potatoes, onions, ginger, strawberries (the stolen is a modified stem), peas (the shoots are the modified part), apple trees (fruit spur) and succulent plants like cacti (Source). So basically when you eat asparagus you're eating a stick?
Stick or stem, it's still one of the sexiest vegetables you could prepare and photograph. How do I love to photograph asparagus! I need to start growing my own, if nothing else to just photograph. But the planting time has passed and it takes 2 to 3 years before you can start to harvest them. Now that I have a plot in the new community garden I just might do that.
For this asparagus dish I combined my love of lemon with my new found love, dill (I have 3 plants started in my garden, yay). The asparagus is cooked until just tender crisp then it's bathed in lemon juice and chopped dill. A healthy portion of toasted panko crumbs with lemon zest is served atop them. Once you cut into them you are delighted with all the wondrous textures and flavors!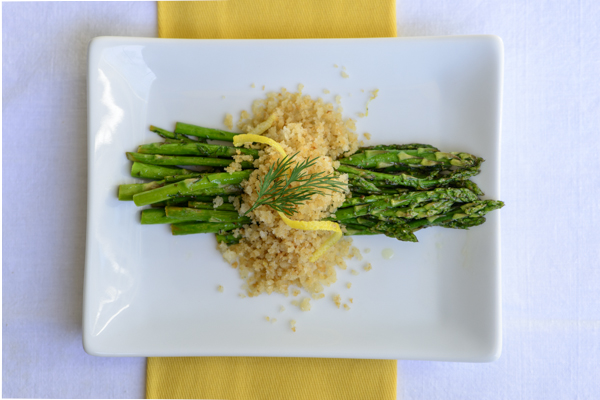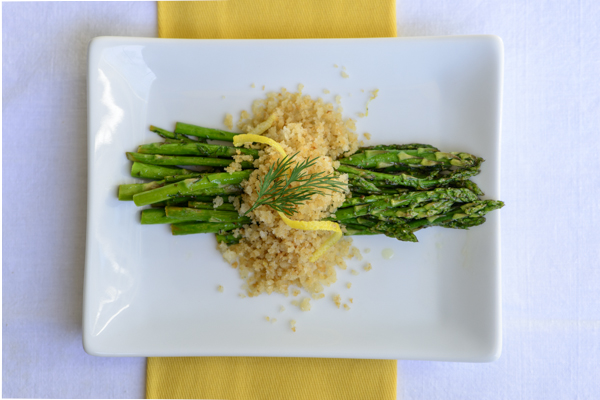 It's a quick and simple side which would be a perfect accompaniment to my Flounder Olympia (more panko and dill). Asparagus season here is pretty much done, hopefully there is still some in your area. Personally I'd be happy to fly to Europe for last of their season!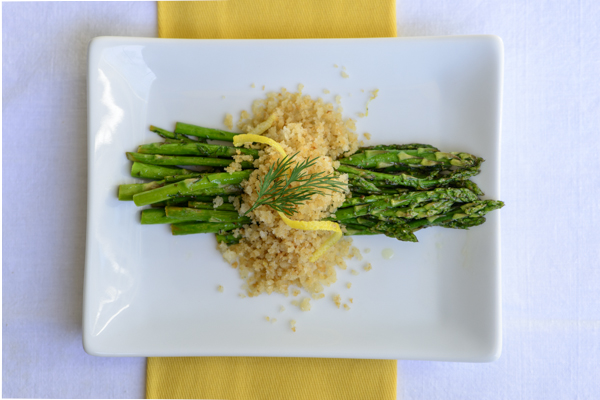 Dill Asparagus with Lemon Panko
2016-06-09 20:52:33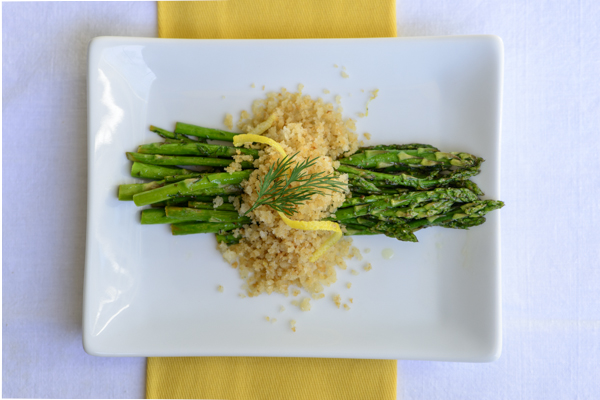 Ingredients
2 tablespoons butter
1/2 cup panko bread crumbs
1/2 lemon, zested and juiced divided
1 bunch asparagus
1 Tablespoon Olive Oil
2 tablespoons chopped dill
Salt and freshly ground black pepper
Instructions
In a large non- stick frying pan melt butter over medium heat. Add the panko and lemon zest. Cook, stirring occasionally until panko is toasted and a light golden brown. Remove to a plate and set aside.
In the same pan, heat olive oil over medium high heat. Add asparagus, salt and pepper. Saute until asparagus is tender crisp, about 4 to 8 minutes (depending on size). Finish with dill and lemon juice, cook and toss to coat for another 30 seconds to a minute.
To serve place asparagus on a platter or individual plate and top with lemon panko crumbs.
The Kitchen Witch http://www.thekitchenwitchblog.com/
I need to apologize to my blogger friends for being a bit absent and not leaving comments regularly. This whole community garden, and my camera club and Boy Scouts and work…well, I just don't have a moment these days. I am thinking of you all and I'll be back stalking you in no time.
Here's the latest at our garden: The city donated 6 dump truck loads full of wood chips. Really, 6 dump truck loads full! I don't even know what amount that is but it's a heck of a lot to spread around! The first couple days I didn't have a lot of volunteers to help. I was spending all day out there (as evidenced by my sunburns), making headway but it seemed like the piles grew overnight every day.
The volunteers that I did have were super troopers though. And then on Wednesday when I went out I saw a ton of people there and my heart swelled. We didn't get it all done but nearly so. We also planted 4 trees but have 15 more to plant. We currently have a children's garden and we are planning a berry garden also. Big, big plans for the gardens!