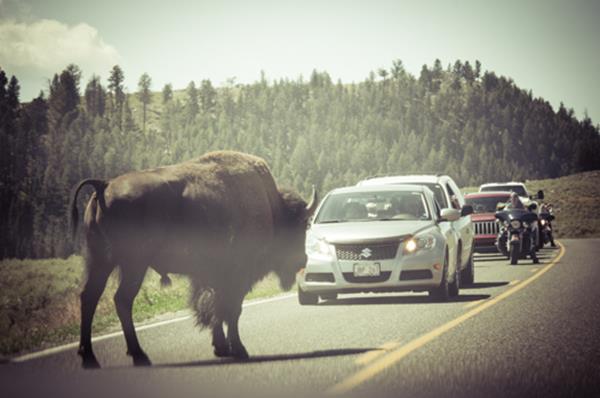 It's so easy to forget how lucky I am to be living in a beautiful state like Montana. Montana was originally known as the treasure state because of all the mining, the remnants in Butte are a reminder to us that this was once the copper king's world.
Growing up I knew Montana as 'Big Sky Country' and if you've ever been here you will see how it earned its title. The powers to be have gone back to the original tagline of 'Treasure State'. Although I will always think of Montana as 'Big Sky Country', it's un-doubtable that it is a 'Treasure State'.
Two of its greatest treasures are Glacier National Park (which McGyver and I celebrated our tenth anniversary at, read about that here) and Yellowstone National Park (which is shared in part with Wyoming). I can't believe that I've been lucky enough to visit both this year.
I went along with the Great Falls Camera Club, it's great to travel with other shutter bugs, and they seem to be more tolerant and patient when you have to take just one more photo.
Sheepeater's Rock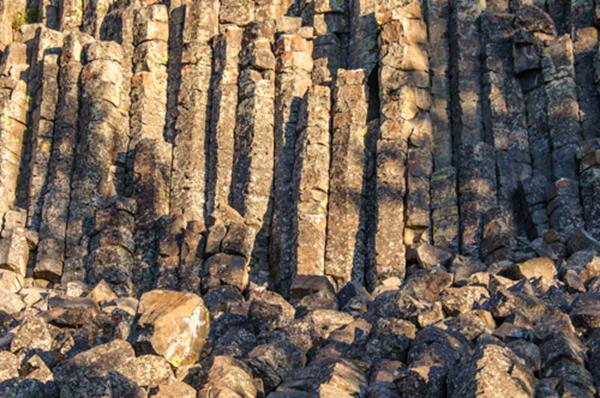 Early Morning Sun.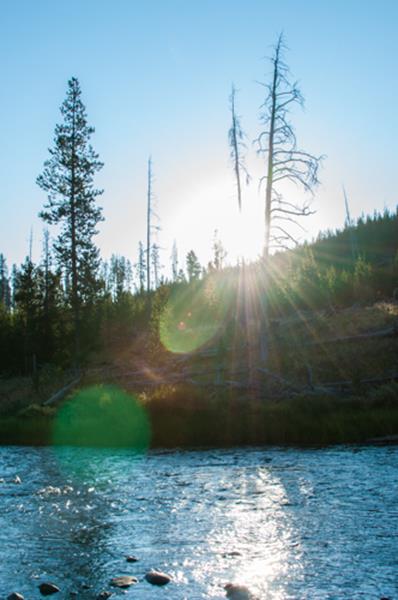 If I wasn't taking pictures, I'd be fishing.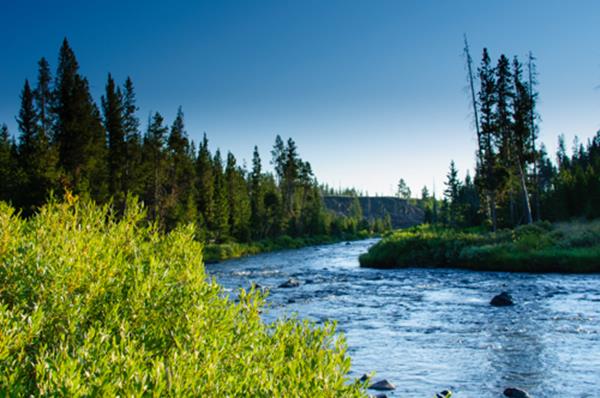 Mammoth Rock (do you see the mammoth?)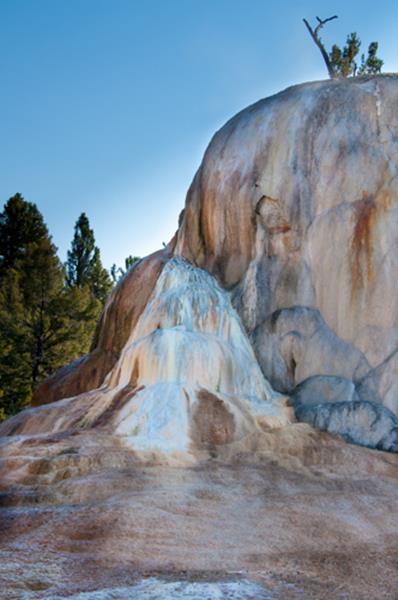 I was enthralled with all the dead wood, it's like driftwood in the mountains.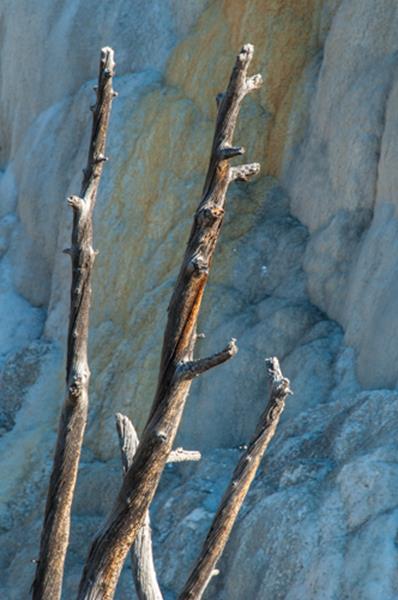 There was no shortage of wildlife.
Two Mule Deer Bucks.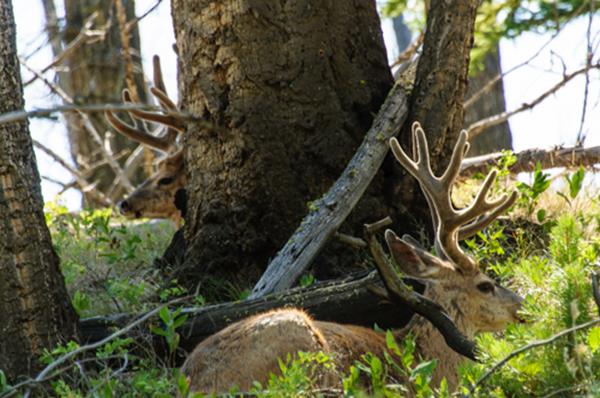 Wildlife, big and small.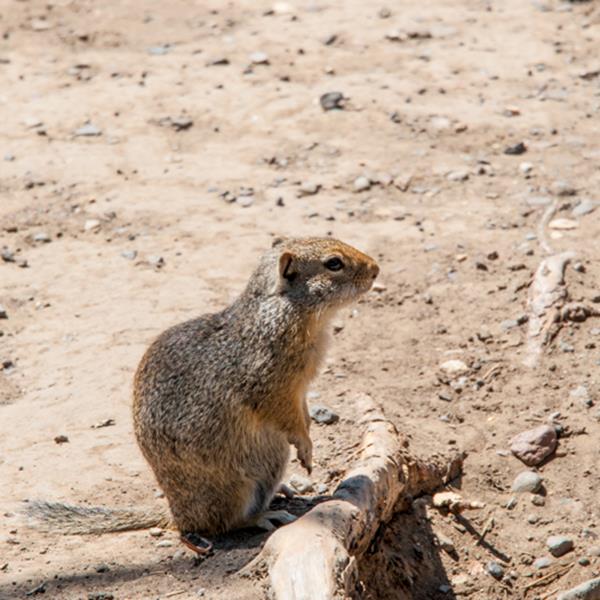 Every day we picnicked in places like this!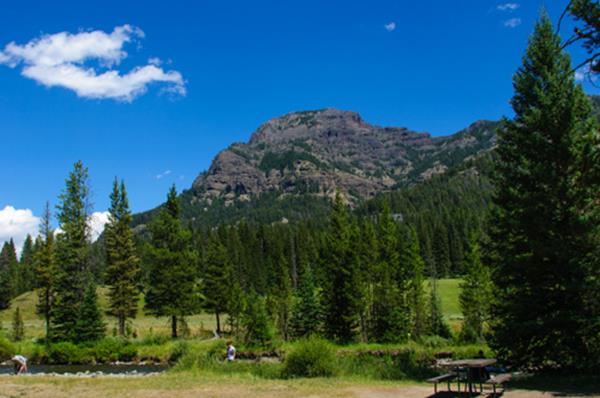 The bison were amazing, I swear we saw thousands.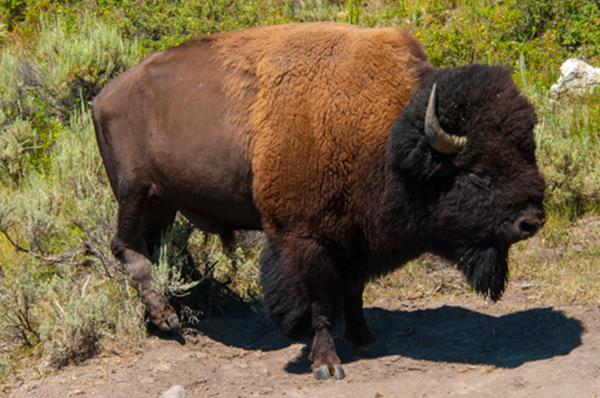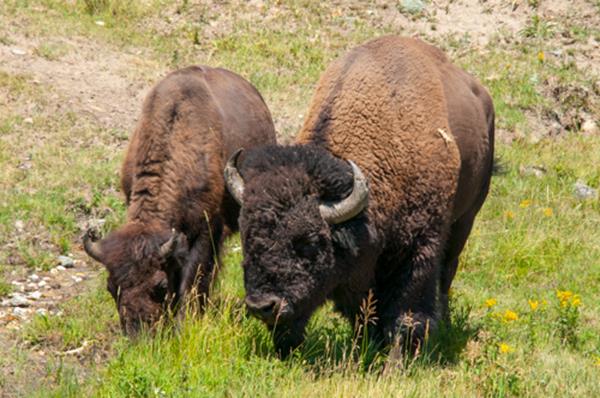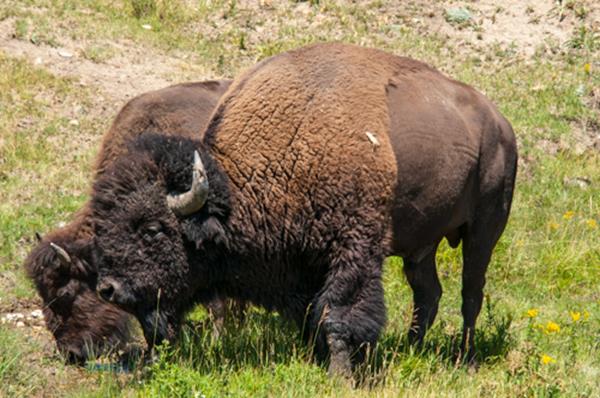 "Oh give me a home where the deer and antelope play"
"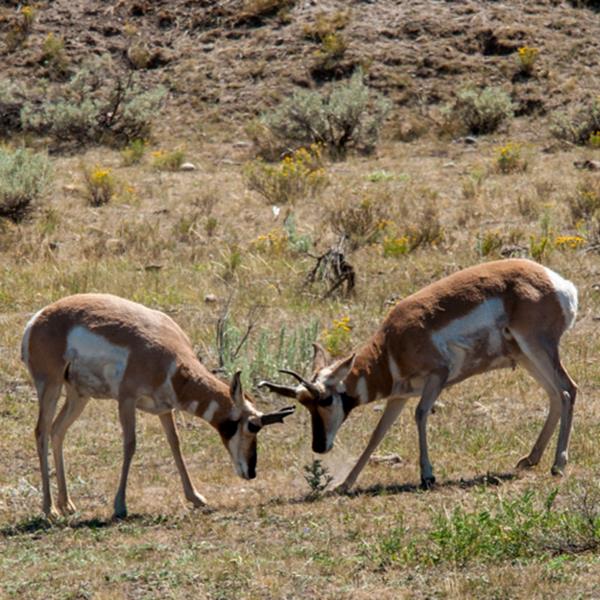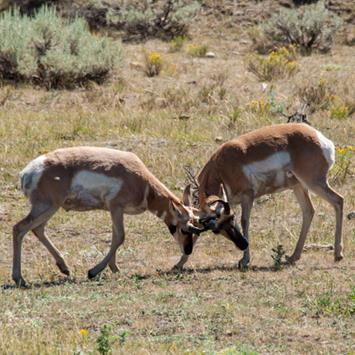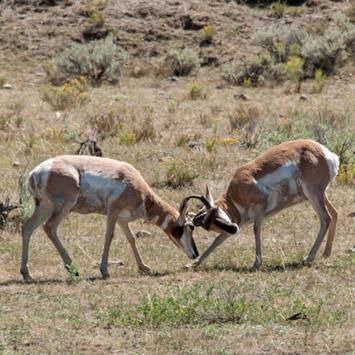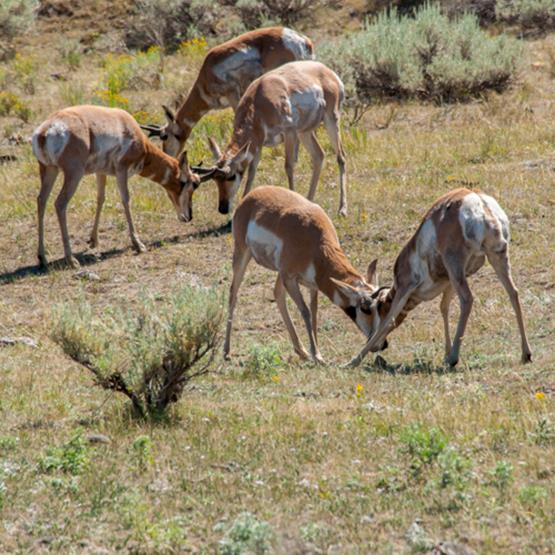 Look at how beautiful she is.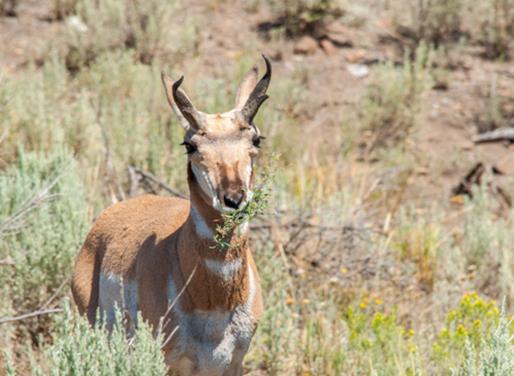 Until she stuck her tongue out at me.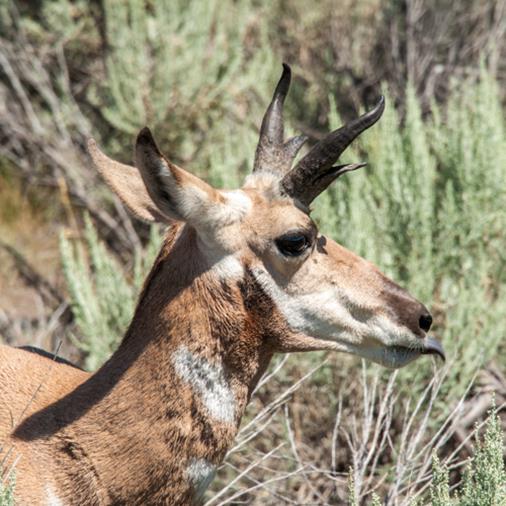 The vastness of the place amazed me.
Norris Geyser Basin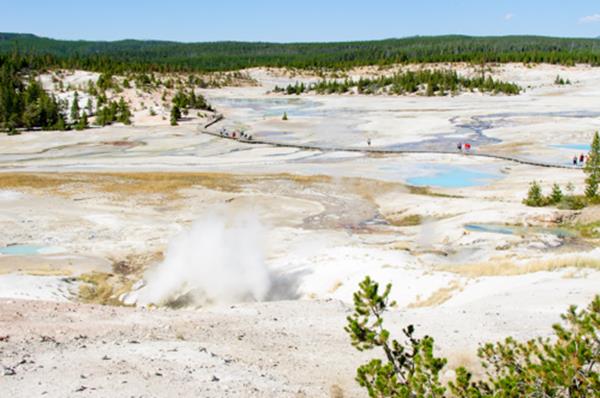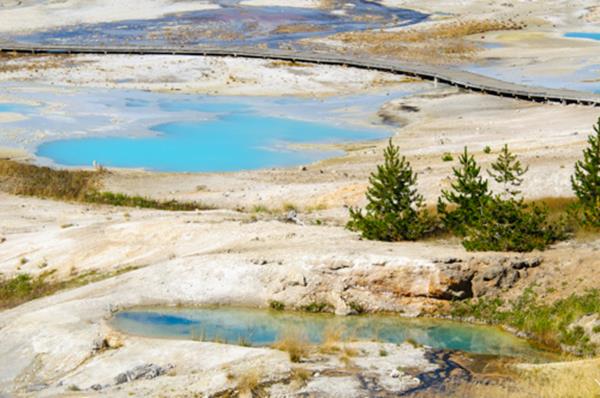 The contrast between starkness and growth was stunning.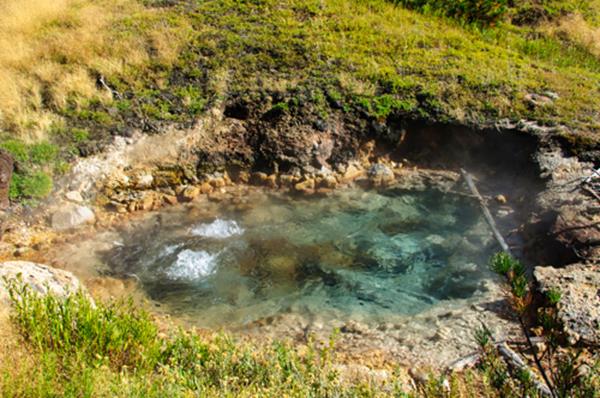 Some places were so serene and peaceful.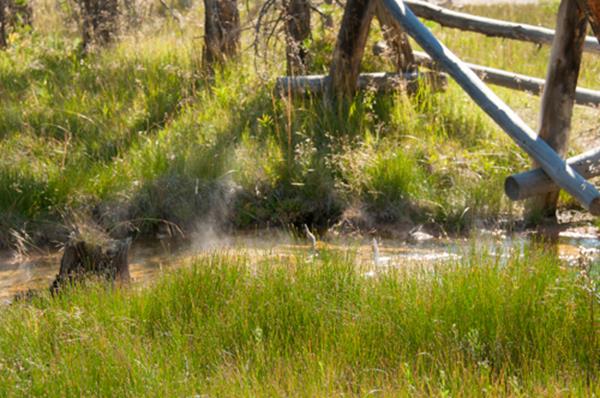 There was no shortage of beautiful water cascading down rocks into slinky rivers.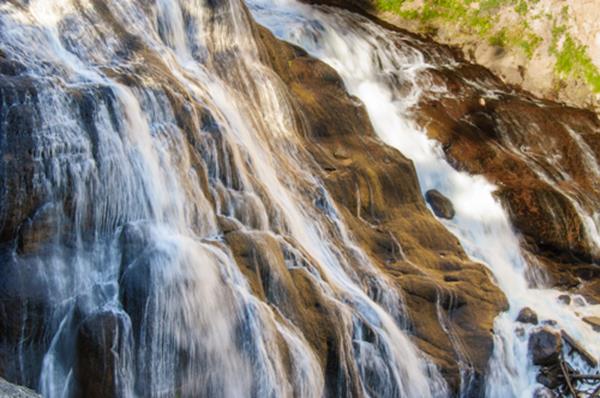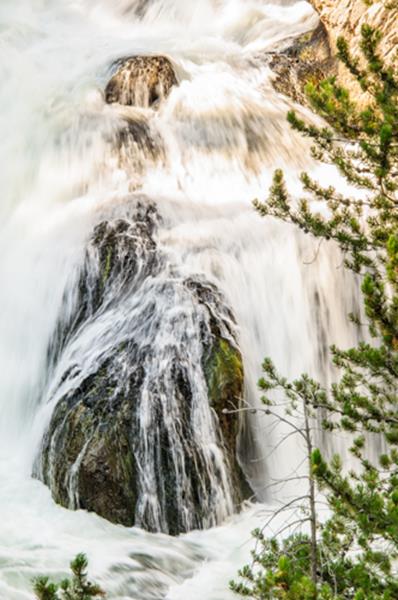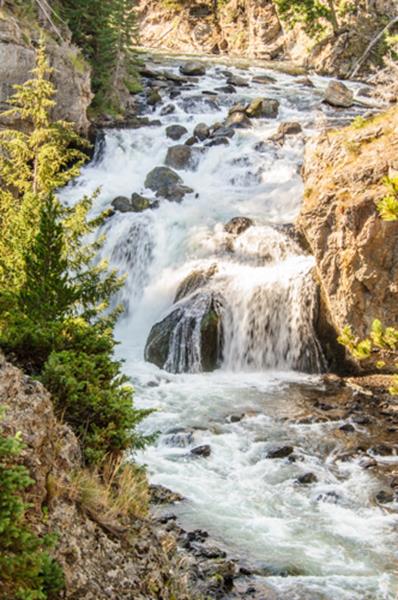 This is Mike, he was one of the two photo buddies I traveled with. Ken was the other, but I think he was too busy flirting with the ladies for me to get a photo.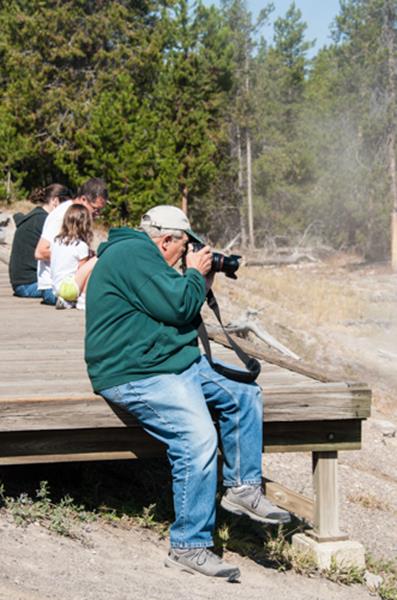 While I was shooting one pool, I noticed off in a distance another one going off.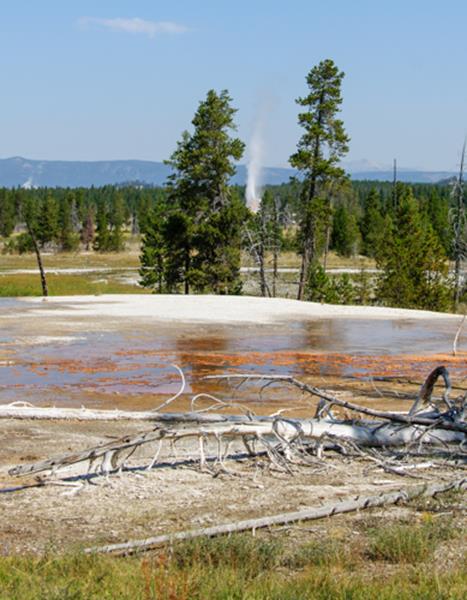 The landscape in Yellowstone, is like no other.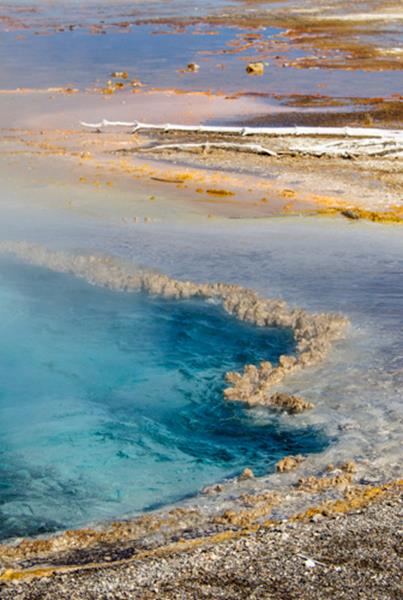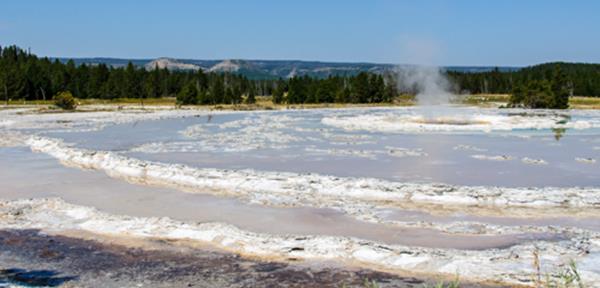 This is a cone type geyser, because of its shape underground it causes the water to shoot up. The mound is growing from the mineral deposits.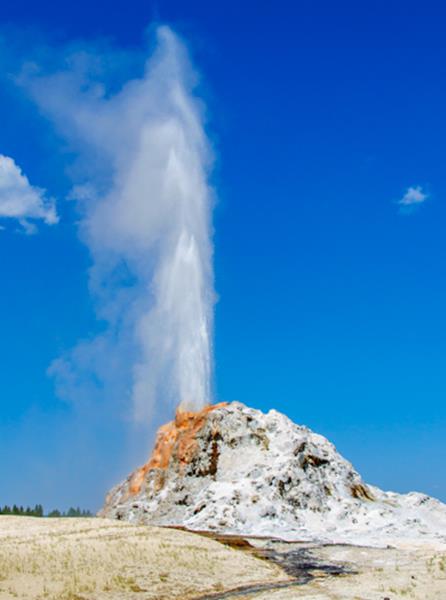 The wood is like sculpted art.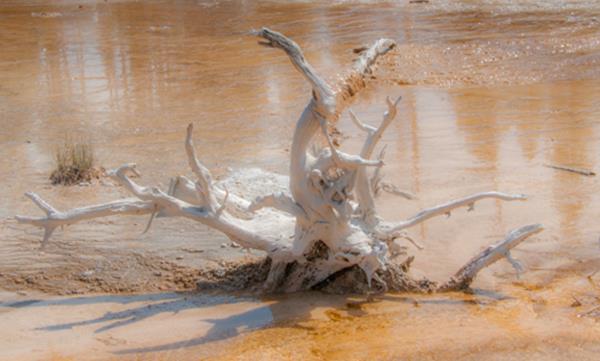 Fountain geysers like the one below have a wider opening, they still spew water but not as high and they typically have a pool around them.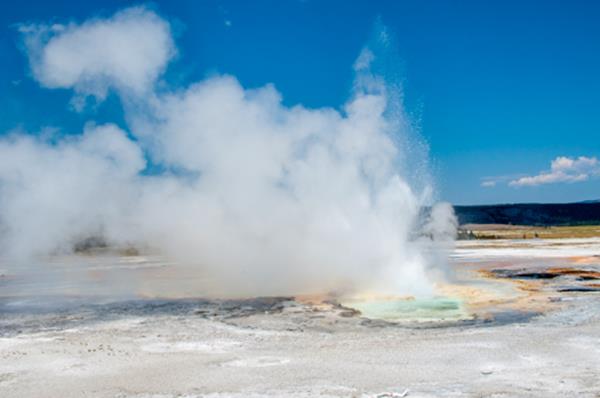 More dead wood (weird obsession, sorry).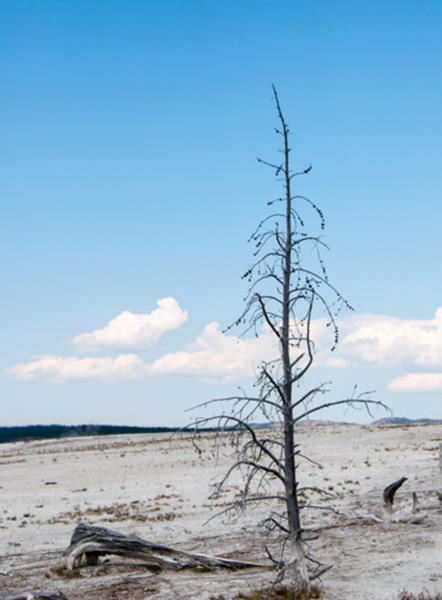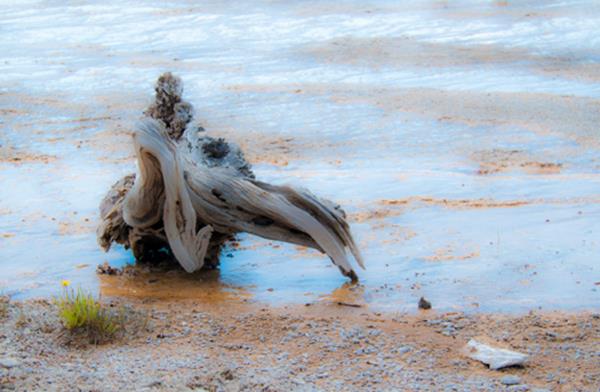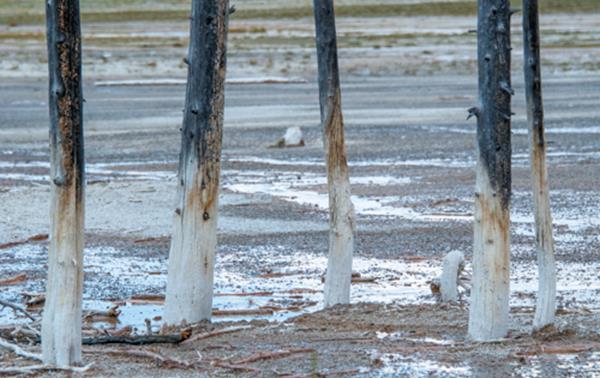 My favorite place in all of Yellowstone is the West Thumb's Geysers.
This little pool reminded me of a star or an amoeba.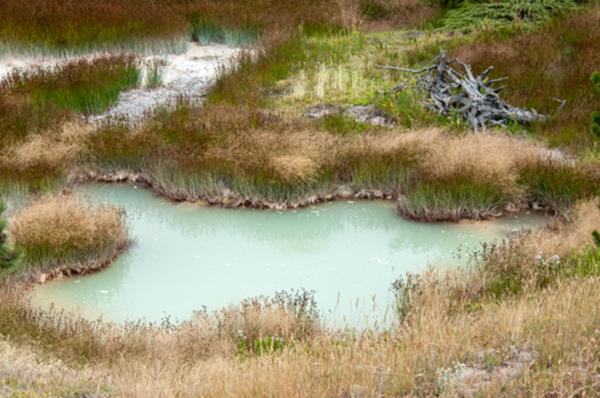 Unfortunately the colors of the pools in West Thumb have faded over the years which make my heart sad. One of the reasons I love West Thumb so much is the beautiful colors.
I have hundreds more of these but I thought I'd spare you.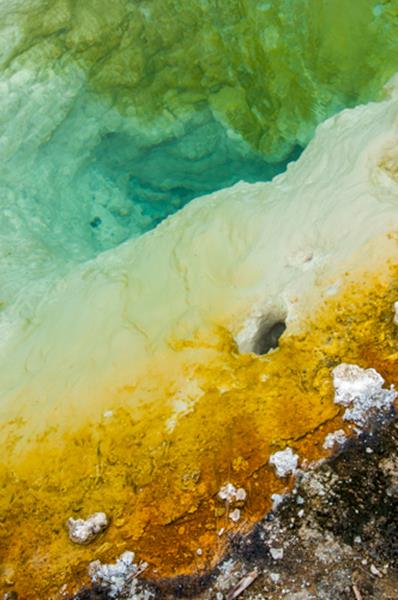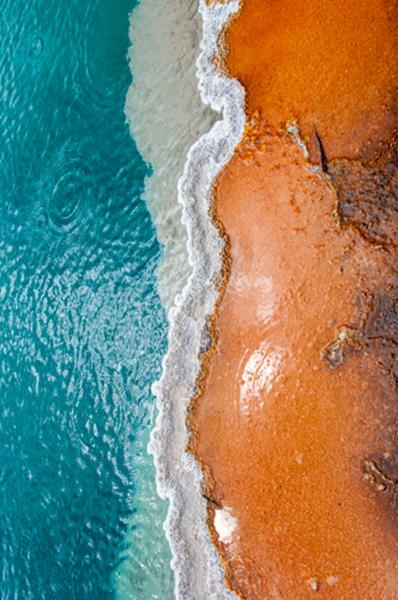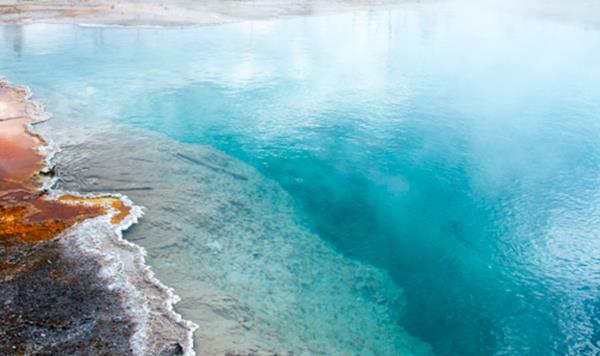 I'm not much into wildlife photography although I do admire it, but you can't help yourself when you are in Yellowstone.
I call this "Dreamy Elk".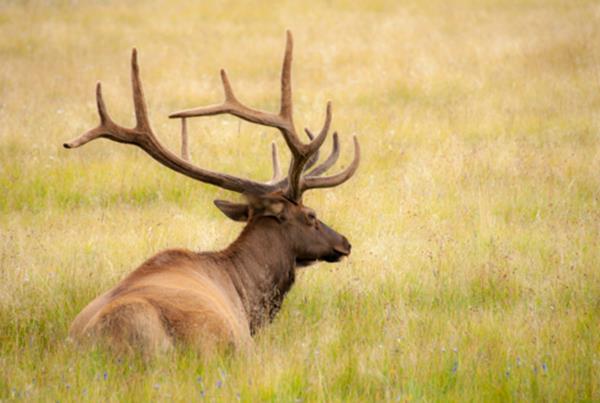 And lastly the Grand Canyon of Yellowstone shot from Artist Point.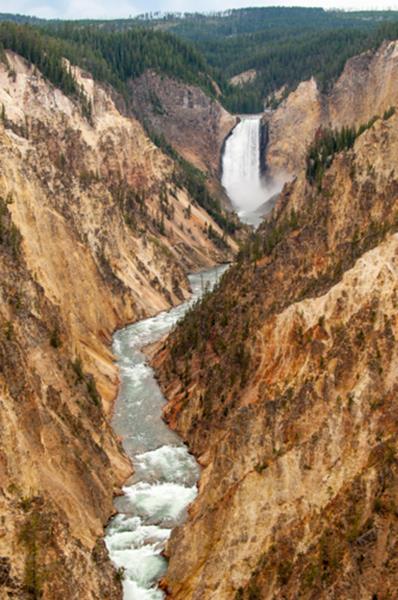 Montana is truly a treasure. If you haven't visited, that's fine, I like having the state to myself 😉