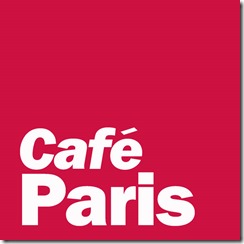 I'm back!  Last week was a doozy for me, I put myself through hell and it ended up being for naught.  I was having some serious life sucks feelings these past few days.  To be respective of all parties concerned I won't be sharing the details. But I'm not one to dwell on decisions made that don't work out like you believe they should.  It's time to look forward.  And I have much to look forward to, something both exciting and terrifying!
I'm opening a café!  Yes, really!  It's called Café Paris.  The café is located in our Modern Art Museum, affectionately  known as The Square (it's full name is Paris Gibson Square Museum of Art). The Building was built in 1896.  The café is outfitted with a beautiful dining room and not so beautiful kitchen.  As a matter of fact the commercial kitchen is really just a regular kitchen with a four top stove, 3 ovens, and a kick ass dishwasher (it washes dishes in 6 minutes).  At my house you have to kick ass to get the dishes done…All my plates and bowls were hand potted by ceramic artists….how cool is that!
Because the café is really a home kitchen I'm thinking of making the tag line/theme 'Home style cooking with an international flair' what do you think?
It's been a long time since the café has been open, the board and director decided it was time to open it again. Initially the plan is to open two days a week, Wednesday and Thursday.  There will be two lunch services one at 11:30 and the other at 12:30.  It will be reservation only.  Each week will be a new menu.
I plan on a soft opening the end of January, it'll be an invite only affair with people who know and love me and will be patient with our bumps in the process.  The idea is to get feedback on what we need to do to improve without unrealistic expectations.  My experience is so many food places open balls to the walls and people judge their first experience (first impressions are lasting impressions) and when it takes too long to get food, etc. they make an eternal judgment and then tell everyone they know how disappointed they were.  I hope to minimize the growing pains with my soft opening.  If all goes well I hope to open more days and to offer pre-order to go lunches.  My first service will be Vietnamese Beef Pho with a shrimp spring roll and coconut cream cake.
For February the menu will be:
Week 1: Macaroni and Cheese made with cheddar, gruyere and fontina cheese, garden salad and chocolate sheet cake
Week 2: It's Amore!  Italian Wedding Soup, Crostini Fromaggio, and Tiramisu *lemonade special* Pink Lemonade
Week 3: Beouf Bourguignon (Beef Burgundy), Company Mashed Potatoes, Pear Tartin *Lemonade special* Lavender Lemonade
Week 4: Taco Soup with Cheese Quesadilla wedges, chips and salsa and Biscochitos *Lemonade special* Limeade…okay, I guess I really can't call it a lemonade special….I think I need to change this to *drink special*.
There will always be ice water, coffee, tea, iced tea and lemonade to drink.  Lunches should run between $10 and $15.
If you are interested in booking a lunch contact The Square at 406.727.8255. If you have any special dietary needs please let The Square know so I can contact you, I may be able to adapt/make substitutions.
The turret part on the main floor is where the dining area of the café is located. 100 years ago this was the high school, it's such an amazing space and I feel fortunate to have been asked to run the café!
While you're there make sure to check out the museum, the admission is free!  Also check out the gift shop, it's filled with one of a kind artisan gifts.
Because I never have enough to do I am also doing cooking demonstrations at the best kitchen store in Montana (not kidding here…it is the best).  I'll be doing two demonstrations on Tuesday Jan 14th.  I'll be demonstrating sushi rolls a Bacon Philadelphia Roll and a Spicy Krab Roll.  This is a great deal, for $10 you get the sushi rolls, an Asian slaw and ginger tea poached pears.  Plus you get to watch me in action!  Well they may not be the best part of lunch but for $10 bucks why not!  Seating is limited to 10 people, I'll be doing a demo at 11:30 and another at 12:30.  Did I mention that you get a recipe handout also?  If you are local and want to come call Pizazz at 406.452.6724.